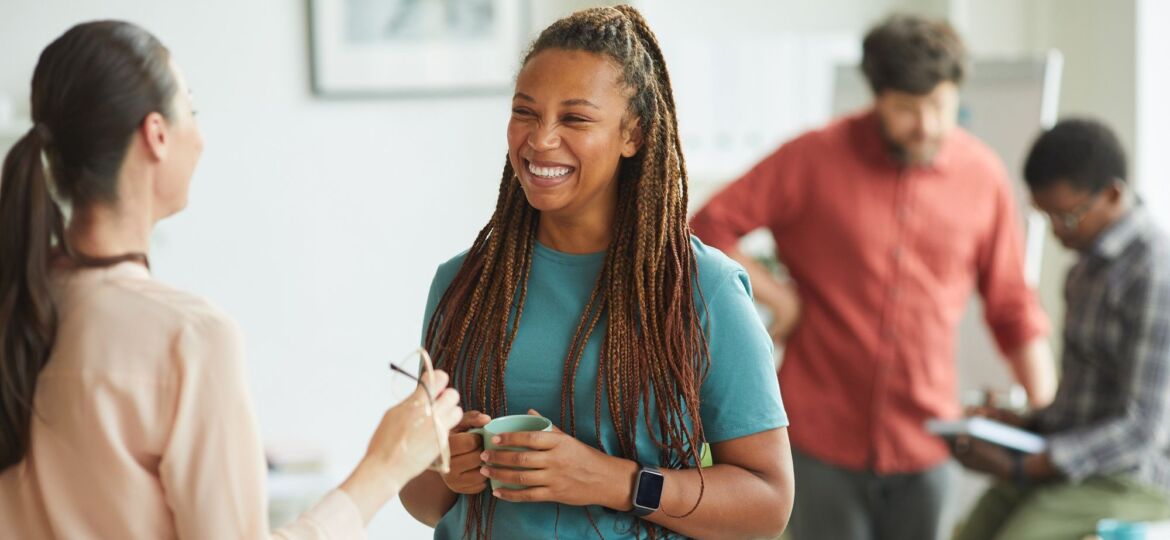 Are you a job seeker who wants to get ahead of the competition? Networking can be a powerful tool to help you win the job you want. If you want to make an impact in your job search, here's the ultimate guide to networking for job seekers.
Why Networking Matters for Job Seekers
Networking can be a great way to make new connections in your industry. By networking, you can meet people who work in your preferred companies or industries, and they can offer insights and advice that can help you in your job search. Additionally, networking can help you learn about new job openings, and can give you an edge over other job applicants.
How to Network
Attend industry events: Attending industry events is a great way to meet new people and network with industry experts. Look for events in your area that are relevant to your industry and attend them.
Join professional associations: Joining a professional association is another good way to meet people in your industry. These associations often hold regular events, which can be a great opportunity to network and learn from others.
Connect on LinkedIn: LinkedIn is a great platform for professional networking. You can connect with people you've worked with in the past, as well as new contacts you've met at industry events or through mutual connections.
Volunteer: Volunteering can be a great way to meet new people and gain valuable experience in your field. Find an organization in your industry that you're passionate about, and volunteer your time and skills to support their work.
Attend job fairs: Job fairs are a great opportunity to meet recruiters from companies you're interested in. Come prepared with your resume and a brief introduction to yourself, and be sure to ask questions and make connections with the recruiters you meet.
Tips for Successful Networking
Be prepared: Before attending an event or meeting, make sure you have a polished resume and a brief introduction prepared. Think about the types of questions you may be asked, and practice your answers ahead of time.
Listen more than you talk: When networking, it's important to listen more than you talk. Ask questions and show interest in the people you're meeting, and be prepared to offer insights and advice when appropriate.
Follow up: After meeting someone new, be sure to follow up with them shortly after the event. Send them a LinkedIn request, and express your appreciation for the connection.
Networking can be a powerful tool for job seekers. By attending industry events, joining professional associations, connecting on LinkedIn, volunteering, and attending job fairs, you can make valuable connections in your industry that can help you land the job you want. Just remember to be prepared, listen more than you talk, and follow up after meeting new contacts. By using these tips and strategies for successful networking, you can take your job search to the next level.

About Job Skills
For 35 plus years, Job Skills has been delivering solutions to job seekers and moving people into sustainable, meaningful employment. Throughout their long history, Job Skills has recognized that not every job seeker is the same. There is no one size fits all employment program. That's why the Job Skills vision is building an inclusive society where all people are ensured equitable opportunities to fulfill their career aspirations and participate fully in the community.
Job Skills' employment specialists are there to answer any of your employment questions. Job Skills' staff offer solutions to all job seekers, including youth, newcomers, mature workers, persons with disabilities, and entrepreneurs. Job Skills' knowledgeable team can help you make educated decisions, set goals, and create a strategy to help you become happier in your career. Job Skills works with local employers creating employment opportunities for Job Skills' clients.
Thanks to government funding, Job Skills' programs and services are free to all users. Job Skills have locations across Keswick, Stouffville, Markham, Brampton, and Mississauga. Job Skills also offers virtual services for community members unable to attend one of our offices for in-person activities.
Find your employment solution today. Visit www.jobskills.org