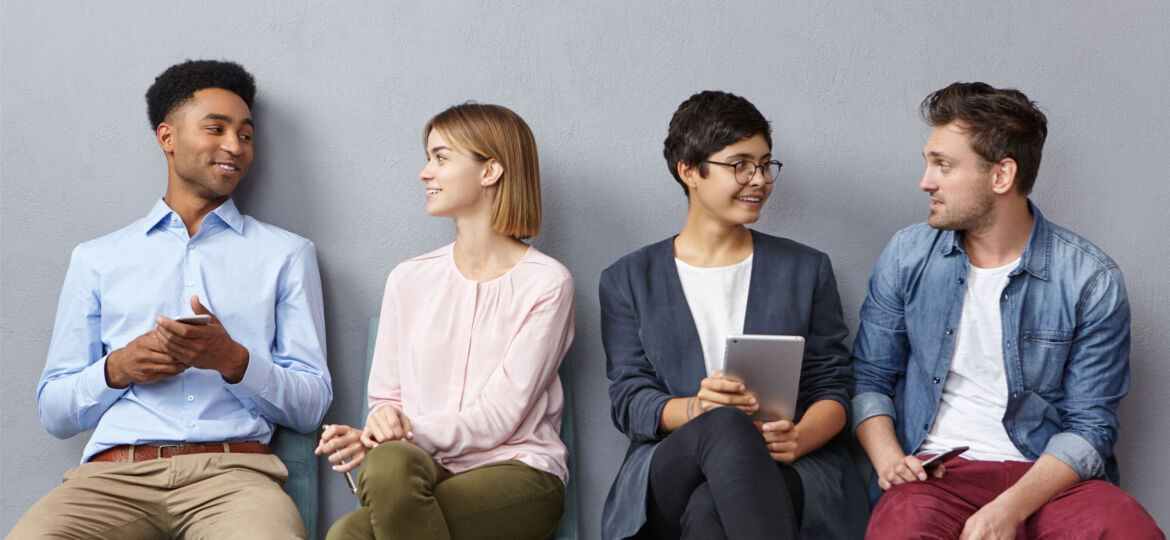 Job Skills' invites all job seekers to attend our Brampton Job Fair!
Located at 30 Loafer's Lake Lane, Brampton, ON, all jobs seeker are invited to attend Job Skills' Brampton Job Fair on April 13, 2023 from 10:00am – 3:00pm.
Looking for a job can be a daunting task, but attending a job fair can make the process much easier. A job fair is an event where employers and job seekers come together to discuss employment opportunities. There are many benefits to attending a job fair, and in this blog post, we will explore some of them.
Job fairs provide the opportunity to meet with employers face-to-face. This allows you to make a great first impression and stand out from other applicants who only apply online. You can ask questions about the company culture, the hiring process, and any other information that may not be available on their website. Meeting with employers in person also gives you the chance to showcase your personality and communication skills, which can be difficult to convey on paper.
Job fairs often host employers from various industries, which makes it an excellent opportunity to learn more about different career paths. Even if you're not interested in applying for a specific company or role at the job fair, you can still learn about what they do and how they operate. This knowledge can help you determine if you want to pursue a career in that industry or if it's not for you.
Many job fairs offer resume reviews or critiques from professionals in the field. This feedback is invaluable as it provides insight into what recruiters are looking for when reviewing resumes. You can use this feedback to improve your resume and increase your chances of getting hired.
Attending a job fair is an excellent opportunity to network with other professionals in your field or industry of interest. You never know who you might meet – someone who could offer valuable advice or even mentorship opportunities down the road. Networking is essential for building relationships that could lead to future career opportunities.
Finally, attending a job fair increases your chances of getting hired! Many companies at job fairs are actively seeking new hires, so there's no better place to find potential employment opportunities than at these events. By making connections with employers and submitting your resume directly at the event, you may get called back for interviews sooner than if you just applied online.
In conclusion, attending a job fair has many benefits that should not be overlooked by anyone searching for employment opportunities. From meeting with employers face-to-face to networking with other professionals in your field, there are many ways that attending these events can help advance your career goals. So why not attend one today?
To learn more about Job Skills Brampton Job Fair, visit www.jobskills.org and speak with a Job Skills' staff today
____________________________________________________________________________________________________________________________
Job Skills' employment specialists are there to answer any of your employment questions. Job Skills' staff offer solutions to all job seekers, including youth, newcomers, mature workers, persons with disabilities, and entrepreneurs. Job Skills knowledgeable team can help you make educated decisions, set goals, and create a strategy to help you become happier in your career. Job Skills works with local employers creating employment opportunities for Job Skills' clients.
Thanks to government funding, Job Skills' programs and services are free to all users. Job Skills have locations across Keswick, Markham, Brampton, and Mississauga. Job Skills also offers virtual services for community members unable to attend one of our offices for in-person activities.
Find your employment solution today. Visit www.jobskills.org