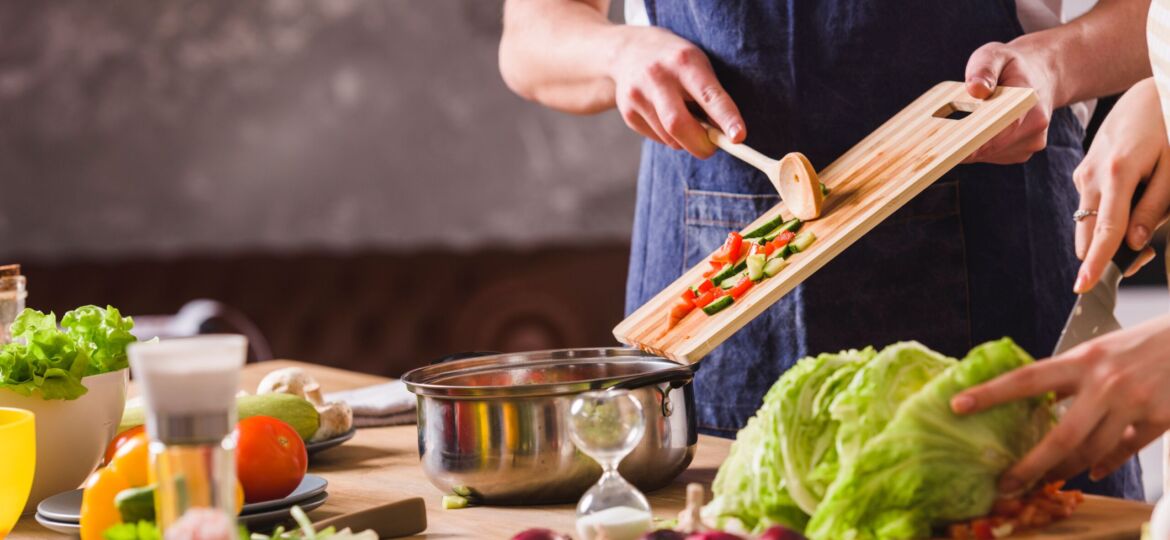 When it comes to leading a healthy lifestyle, learning how to cook healthy meals can be an incredibly valuable skill. By learning how to make delicious, nutritious meals at home, you can easily control what goes into your food and make sure you are getting the vitamins and minerals your body needs to stay healthy.
Cooking healthy meals does not have to be difficult. In fact, it can be a therapeutic and enjoyable experience when done right. Here are some tips for healthy cooking:
Opt for unprocessed or minimally processed ingredients: This means selecting food from its original source whenever possible—such as fresh produce, lean meats, legumes, nuts, and dairy products. Avoid eating pre-packaged snacks and meals that are full of added sodium, sugar, and unhealthy fats.
Choose nutritious cooking methods: When possible, try to avoid deep-frying, pan-frying, or sautéing your food. Instead, opt for grilling, baking, broiling, poaching, roasting, steaming, or stir-frying. These methods help to retain the nutritional value of the food while also reducing the amount of fat and calories.
Start with simple recipes: If you're new to healthy cooking, start with simple recipes that have only a few ingredients and minimal cooking time. Once you've got the basics down, you can move on to more complex dishes.
Include plenty of fresh veggies: Vegetables are packed with essential vitamins, minerals, and fibers—making them an important part of any healthy diet. When cooking, make sure to include plenty of fresh veggies like leafy greens, carrots, tomatoes, and mushrooms.
Add spices and herbs for flavor: Herbs and spices like garlic, chili peppers, rosemary, oregano, coriander, and sage not only add flavor to your dishes, but they also provide some essential nutrients to your meals. These flavor boosters add virtually no calories and can easily replace more fatty ingredients.
Learning to cook healthy meals is an invaluable skill that can go a long way towards improving your overall health and well-being. With a little bit of practice, you can be well on your way to creating delicious and nutritious meals that your body and taste buds will love.
—————————————————————————————————————————————
Job Skills' employment specialists are there to answer any of your employment questions. Job Skills' staff offer solutions to all job seekers, including youth, newcomers, mature workers, persons with disabilities, and entrepreneurs. Job Skills knowledgeable team can help you make educated decisions, set goals, and create a strategy to help you become happier in your career. Job Skills works with local employers creating employment opportunities for Job Skills' clients.
Thanks to government funding, Job Skills' programs and services are free to all users. Job Skills have locations across Keswick, Markham, Brampton, and Mississauga. Job Skills also offers virtual services for community members unable to attend one of our offices for in-person activities.
Find your employment solution today. Visit www.jobskills.org