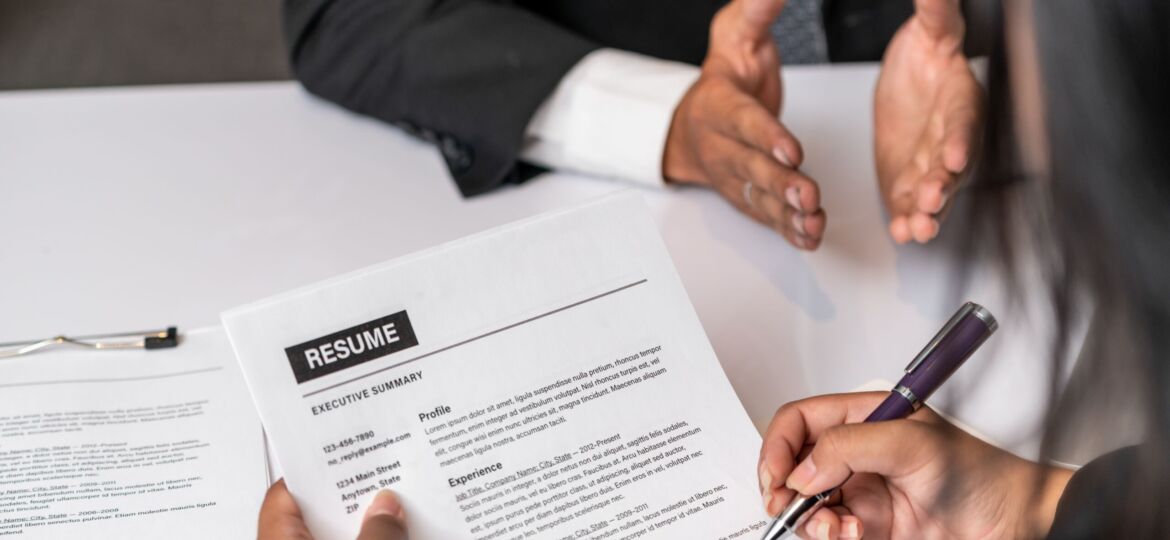 "Your resume is your ticket to the job of your dreams, so make sure it stands out from the crowd."
When it comes to getting a job, your resume is going to be the most important piece of paper you'll need. It's your chance to make a great first impression and stand out from the crowd. To help you craft an unforgettable resume that can help you get the job you want, here are some tips and tricks to get you started.
First and foremost, remember that looks matter. When employers are quickly scanning resumes for potential hires, having a professional-looking document with effective formatting will go a long way in helping them remember your name.
Start by choosing the right font and size for your resume. While using a bold or italicized font is okay in moderation, try not to go overboard as it can make it hard to read. Aim for legibility over grandeur when selecting a font – employers want to quickly parse through what they're reading, so picking something easy on the eyes will score bonus points! Additionally, don't skimp on whitespace – including ample breaks between lines and sections will help draw attention to key elements in your resume.

Next up is content. As much as possible, tailor each resume submission specifically towards each hiring opportunity that interests you – employers will be more interested in candidates who show initiative and effort when applying for their positions! Be sure to include relevant work experience as well as any extra projects that may demonstrate technical proficiencies or potential leadership roles. Showcasing these skills will give recruitment teams an idea of what kind of impactful contributions you could bring into their organization.
Finally, don't forget about keywords! Depending on the type of job posting being filled, certain keywords may be used heavily by recruiters across multiple job postings – including those words in your resume could help land yours at the top of their list! Researching industry trends and market insights before submitting a resume can provide you with invaluable competitive advantage when vying for top spots at highly sought after companies.
Creating an unforgettable resume takes time and effort but can pay off greatly if done correctly! With these tips and tricks under your belt, you'll be ready take on any job application process with confidence!
About Job Skills
For 35 plus years' Job Skills has been delivering solutions to job seekers and moving people into sustainable, meaningful employment. Throughout their long history, Job Skills has recognized that not every job seeker is the same. There is no one size fits all employment program. That's why the Job Skills vision is building an inclusive society where all people are ensured equitable opportunities to fulfill their career aspirations and participate fully in the community.
Job Skills' employment specialists are there to answer any of your employment questions. Job Skills' staff offer solutions to all job seekers, including youth, newcomers, mature workers, persons with disabilities, and entrepreneurs. Job Skills knowledgeable team can help you make educated decisions, set goals, and create a strategy to help you become happier in your career. Job Skills works with local employers creating employment opportunities for Job Skills' clients.
Thanks to government funding, Job Skills' programs and services are free to all users. Job Skills have locations across Keswick, Markham, Brampton, and Mississauga. Job Skills also offers virtual services for community members unable to attend one of our offices for in-person activities.
Find your employment solution today. Visit www.jobskills.org