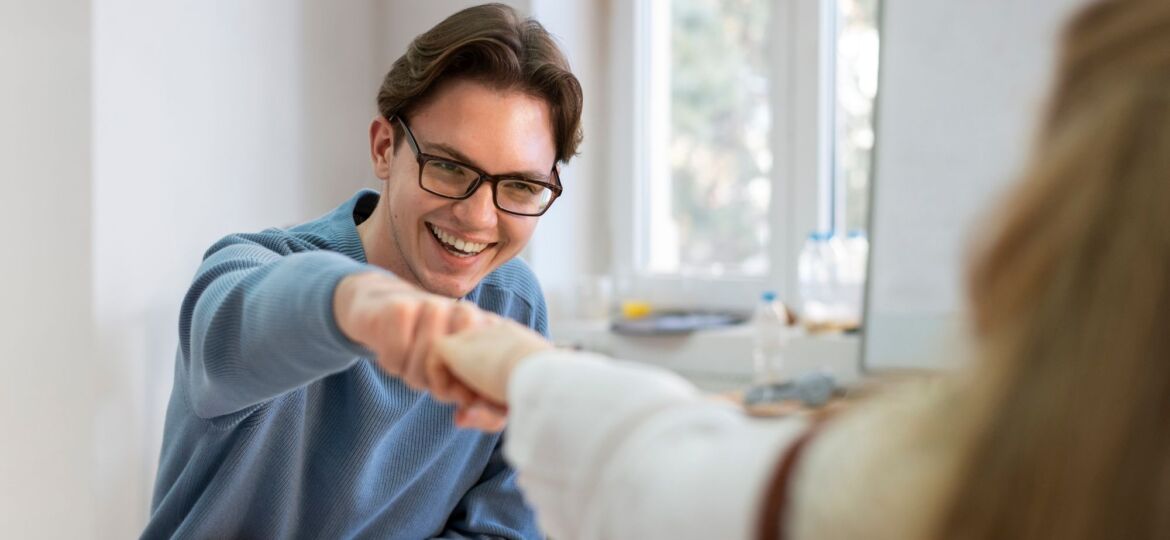 "If you're a youth job seeker, it's important to show your enthusiasm and dedication during an interview – things that will give employers confidence in hiring you."
Job interviews are often intimidating experiences, especially for young people just starting out in the workforce. However, with a little preparation and confidence, every job seeker has the potential to make a lasting impression during their interview. Whether you're a recent graduate or transitioning into your first full-time role, there are certain steps you can take to come across as a confident and capable applicant.
Do Your Research
Do your research – it's an essential step for any successful job interview. You should start by learning about the company and the role that you're applying for so you can show enthusiasm when talking about it. This includes researching what the interview process looks like so you aren't taken off guard by any questions or tasks that might be asked of you.
Prepare Answers & Questions
Once you have done your research, try to anticipate some of the questions that could be asked of you in an interview situation. Come up with answers that demonstrate your qualifications while also outlining your skills, strengths and experience. Also think of some questions that demonstrate your interest in the role and company; this shows the interviewer that you are keen on the opportunity being presented to you.
Greet Confidently
As soon as you meet with an interviewer it is important to start off on a positive note by making good eye contact and shaking hands if appropriate. Don't forget to smile – this helps relax both parties involved! Make sure not to be too casual either; use polite language throughout our conversation.

Articulate & Listen Efficiently
During your interview it is important to articulate each answer confidently while being mindful of time limits so other candidates have time as well. Furthermore, conduct yourself professionally throughout; respect everyone's opinions even if they differ from yours! It is equally important for candidates to practice active listening during their interviews; this means understanding what questions are being asked before answering them fully and accurately.
Ask Questions & Follow Up
Finally it is nice gesture for candidates to thank their interviewing team at the end of their session before leaving . Asking questions throughout will show employers how interested in this opportunity you actually are; feel free to follow up via email or call after if needed in order give additional information which was not brought forth during an initial meeting.
Acing a job interview can be daunting for youth job seekers but with sufficient preparation alongside confidence every candidate has potential set them aside from others in their field!
About Job Skills
For 35 plus years' Job Skills has been delivering solutions to job seekers and moving people into sustainable, meaningful employment. Throughout their long history, Job Skills has recognized that not every job seeker is the same. There is no one size fits all employment program. That's why the Job Skills vision is building an inclusive society where all people are ensured equitable opportunities to fulfill their career aspirations and participate fully in the community.
Job Skills' employment specialists are there to answer any of your employment questions. Job Skills' staff offer solutions to all job seekers, including youth, newcomers, mature workers, persons with disabilities, and entrepreneurs. Job Skills knowledgeable team can help you make educated decisions, set goals, and create a strategy to help you become happier in your career. Job Skills works with local employers creating employment opportunities for Job Skills' clients.
Thanks to government funding, Job Skills' programs and services are free to all users. Job Skills have locations across Keswick, Markham, Brampton, and Mississauga. Job Skills also offers virtual services for community members unable to attend one of our offices for in-person activities.
Find your employment solution today. Visit www.jobskills.org