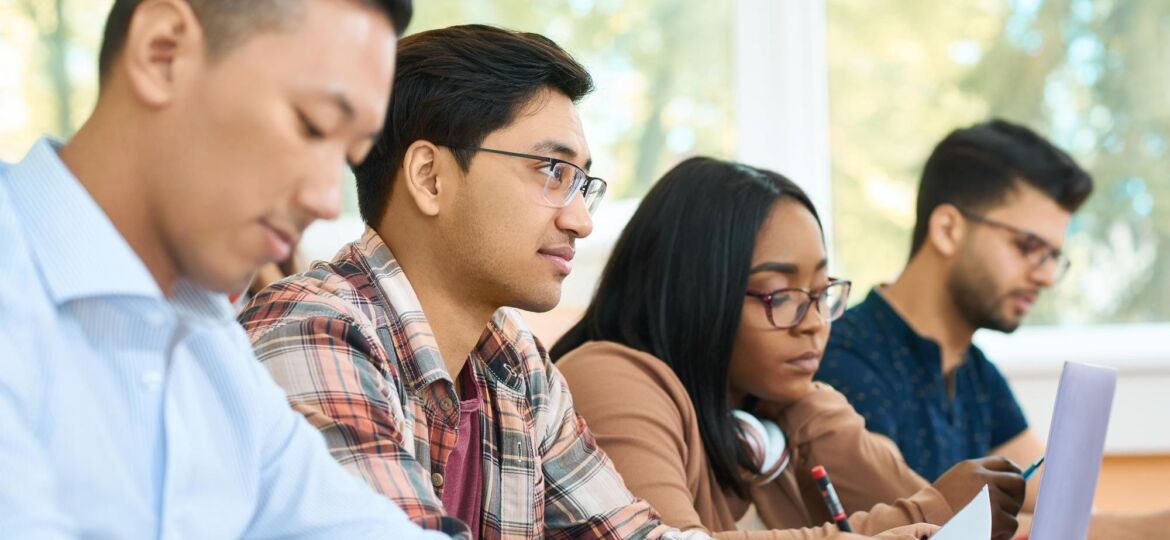 These programs provide newcomer job seekers with specialized instruction, access to mentorships and networks, and help with soft skills such as resume writing and interview techniques
Finding a job can be a daunting task even more so when you are a Newcomer to the country. Professional development programs can be an invaluable resource for those seeking employment as they open up opportunities which would otherwise be inaccessible to many. With this in mind, here we'll explore the different benefits professional development programs can offer to those looking for work in Canada.
Firstly, professional development programs provide structured support and guidance tailored to the individual's needs; with valuable advice on how to craft a strong resume, land interviews and perform well at them. These skills don't just apply to Canada but are globally applicable, making them invaluable on job searches elsewhere in the world.
In addition to providing job search suite tips and resources, these programs also offer access to workshops and seminars that may be difficult for newcomers who lack formal education or qualifications from their home countries. Not only does this provide an opportunity for upskilling designed specifically towards breaking into Canadian workplaces, it also helps foster a sense of community within one's personal network; something which has been cited as key in getting jobs and building successful careers.
Finally, many of these professional development programs extend beyond traditional training schemes ensuring that enterprises understand the unique circumstances experienced by Canadian Newcomers whilst also offering further assistance punctuated with networking events where mentorship opportunities increase significantly. Allowing individuals to make contacts of their own accord can prove invaluable throughout one's career journey no matter where it takes them in the future.
With these points in mind, it can be seen that professional development programs are an invaluable tool for Newcomers seeking employment opportunities; providing access to resources and contacts which can help open doors that may have been previously closed. By offering tailored support alongside upskilling workshops and networking events, these programs are crucial when it comes to finding a dream job.

About Job Skills
For 35 plus years' Job Skills has been delivering solutions to job seekers and moving people into sustainable, meaningful employment. Throughout their long history, Job Skills has recognized that not every job seeker is the same. There is no one size fits all employment program. That's why the Job Skills vision is building an inclusive society where all people are ensured equitable opportunities to fulfill their career aspirations and participate fully in the community.
Job Skills' employment specialists are there to answer any of your employment questions. Job Skills' staff offer solutions to all job seekers, including youth, newcomers, mature workers, persons with disabilities, and entrepreneurs. Job Skills knowledgeable team can help you make educated decisions, set goals, and create a strategy to help you become happier in your career. Job Skills works with local employers creating employment opportunities for Job Skills' clients.
Thanks to government funding, Job Skills' programs and services are free to all users. Job Skills have locations across Keswick, Markham, Brampton, and Mississauga. Job Skills also offers virtual services for community members unable to attend one of our offices for in-person activities.
Find your employment solution today. Visit www.jobskills.org