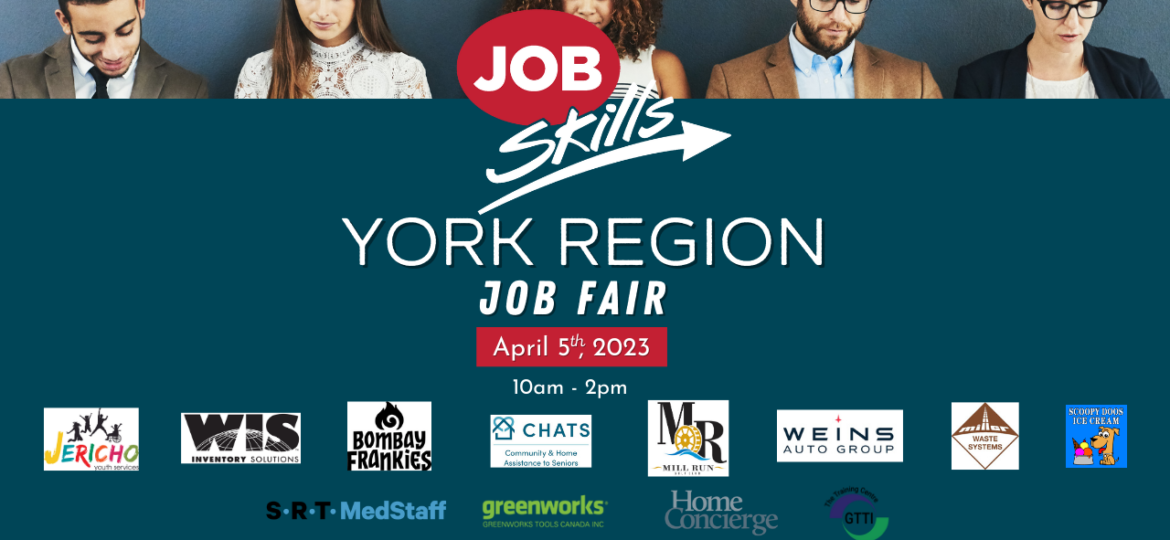 Attending Job Skills' York Region Job Fair on April 5 can feel like an overwhelming experience, but it's also a great opportunity to make connections with potential employers. In order to make the most of Job Skills' York Region Job Fair, job seekers should come prepared with a professional resume, references and an elevator pitch. Additionally, dress professionally and be sure to bring plenty of resumes. Proactively research companies that will be available at Job Skills York Region Job Fair in advance so you know what you're getting into and can have meaningful conversations rather than just collecting flyers from booths. By following these tips, job seekers will be able to maximize their success at Job Skills' York Region Job Fair, and make valuable connections in their industry.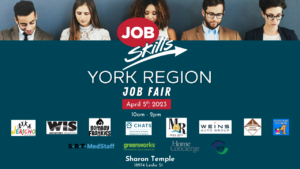 Once at Job Skills' York Region Job Fair, successful networking involves taking the initiative to introduce yourself to employers and having meaningful conversations about your skills and experience. Be ready with witty conversation starters that showcase your personality and make a good first impression. Additionally, be ready to answer questions about your experience and how it fits the position you are applying for. Be sure to do your research on different companies and industries beforehand so you can ask informed questions and demonstrate an understanding of the role that you are interested in. Finally, be sure to exchange contact information with employers so they can follow up with you after you leave Job Skills' York Region Job Fair.
To Pre-Register For Job Skills' York Region Job Fair, Click Here. 
Finally, don't forget to follow-up with employers you met at Job Skills' York Region Job Fair. After the event is over, send a thank you note or email to the employers you spoke with and include your resume and a short summary of your conversation. This will help them remember who you are and why they should consider you for the position. Additionally, staying in touch on LinkedIn can also be beneficial as it allows employers to connect with you and track your career progress. 
By following these tips, you will be better prepared to make meaningful connections at Job Skills' York Region Job Fair and take advantage of this great opportunity. Good luck!

About Job Skills 
For 35 plus years, Job Skills has been delivering solutions to job seekers and moving people into sustainable, meaningful employment. Throughout their long history, Job Skills has recognized that not every job seeker is the same. There is no one size fits all employment program. That's why the Job Skills vision is building an inclusive society where all people are ensured equitable opportunities to fulfill their career aspirations and participate fully in the community.
Job Skills' employment specialists are there to answer any of your employment questions. Job Skills' staff offer solutions to all job seekers, including youth, newcomers, mature workers, persons with disabilities, and entrepreneurs. Job Skills' knowledgeable team can help you make educated decisions, set goals, and create a strategy to help you become happier in your career. Job Skills works with local employers creating employment opportunities for Job Skills' clients. 
Thanks to government funding, Job Skills' programs and services are free to all users. Job Skills have locations across Keswick, Markham, Brampton, and Mississauga. Job Skills also offers virtual services for community members unable to attend one of our offices for in-person activities.
Find your employment solution today. Visit www.jobskills.org