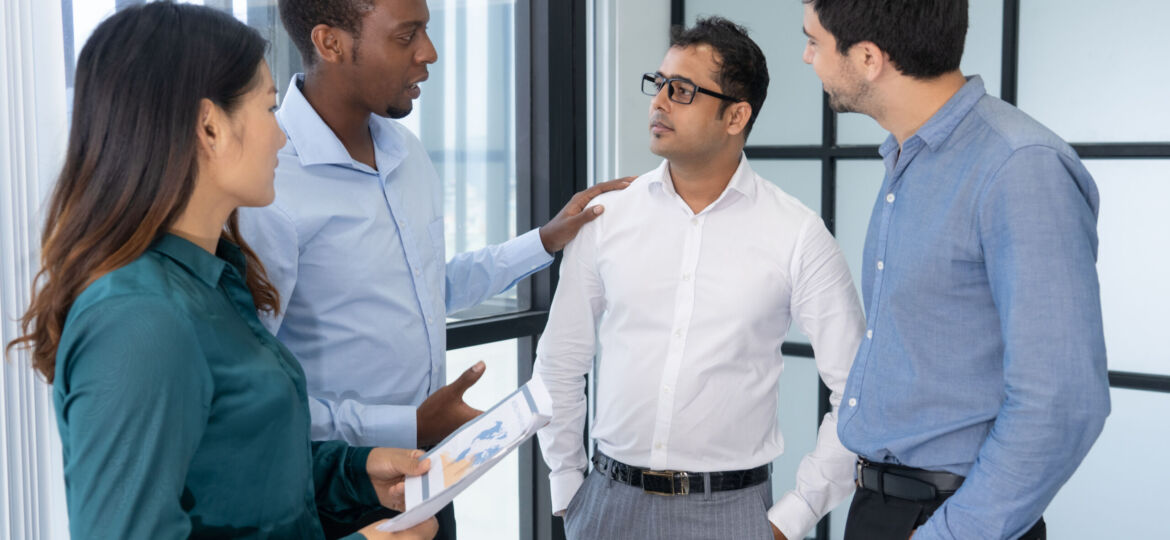 As a successful employee, it's important to understand how to navigate team dynamics and resolve conflicts with management. Doing so can be challenging, but there are steps you can take to ensure success.
The first step is to understand the dynamics of your team. Knowing the strengths and weaknesses of each member, as well as the various personalities involved, will help you identify potential areas of conflict and develop strategies for resolving them quickly and effectively. Additionally, understanding the goals of the organization and forming a positive rapport with leadership will help make communication smoother when disagreements arise.
It's also important to recognize that conflicts between colleagues or with management can often be handled without approaching an upper-level manager or HR representative. It's worth attempting to resolve issues within your own team environment before escalating them further; however, if this isn't successful, finding an impartial third party such as an HR representative or outside consultant who can help mediate the conversation may be beneficial.
Finally, learning how to express yourself in a constructive manner is essential when navigating difficult conversations – both internally with colleagues and externally with corporate higher-ups. Consider taking communication classes or attending seminars that teach techniques for delivering feedback in a productive way – this skill will be invaluable for resolving conflicts without creating animosity between colleagues or damaging relationships with management.
Navigating team dynamics and resolving conflicts with management is no small task – but by following some simple guidelines such as understanding the dynamics of your team and expressing yourself constructively, you can have successful conversations while maintaining respectful relationships throughout the organization
____________________________________________________________________________________________________________________________
Job Skills' employment specialists are there to answer any of your employment questions. Job Skills' staff offer solutions to all job seekers, including youth, newcomers, mature workers, persons with disabilities, and entrepreneurs. Job Skills knowledgeable team can help you make educated decisions, set goals, and create a strategy to help you become happier in your career. Job Skills works with local employers creating employment opportunities for Job Skills' clients.
Thanks to government funding, Job Skills' programs and services are free to all users. Job Skills have locations across Keswick, Markham, Brampton, and Mississauga. Job Skills also offers virtual services for community members unable to attend one of our offices for in-person activities.
Find your employment solution today. Visit www.jobskills.org