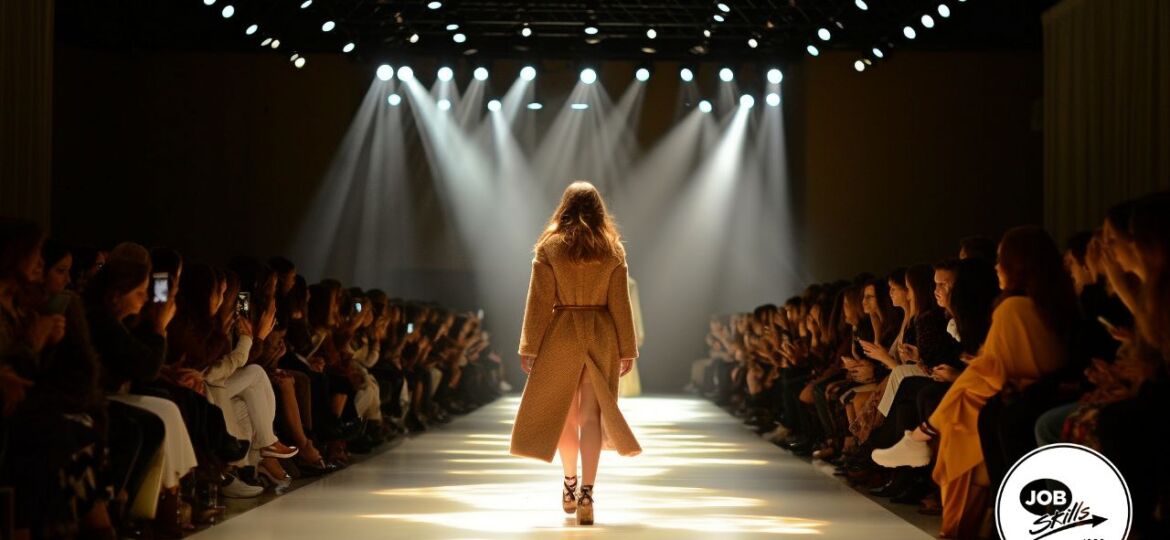 Discover the Creative Magic of Being a Fashion Show Manager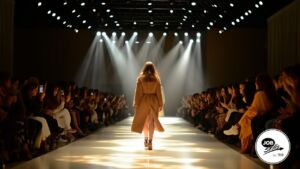 Have you ever been fascinated by the creative vision involved in the production of a fashion show? Or maybe the behind-the-scenes work involved in bringing the runway to life? Being a fashion show manager is not only about managing an event, but it's also about bringing people's creativity and high-end fashion designs to life.
"I enjoy doing fashion shows because they are a form of art. They are a way of expressing yourself and your vision. They are also a way of communicating with the audience and creating an emotional connection. Fashion shows are not just about clothes, they are about stories, emotions, and experiences." – Garance Dore, fashion show director
Responsibilities of a Fashion Show Manager
A Fashion Show Manager plays a crucial role in the preparation and execution of a fashion show. They work alongside designers, models, sponsors, and vendors to bring the show to life. Their responsibilities include selecting a theme that adheres to the current fashion trend, creating a budget, choosing a suitable venue, recruiting staff or volunteers, selecting appropriate models, creating a program for the show order, and rehearsals with all parties involved.
How to Pursue a Career as a Fashion Show Manager
If you're interested in becoming a Fashion Show Manager, the first requirement is to have a strong passion for fashion. You should also have excellent organizational and leadership skills that will help you in managing a team. Pursuing a degree in fashion design, event planning, or marketing will give you an advantage in the industry. You can also gain experience by volunteering to work as an assistant in the production of fashion shows. Additionally, having excellent communication skills and the ability to multitask is essential in the industry. Creativity and the ability to think outside the box are also essential qualities in preparing and executing a fashion show.
Tips for Models Pursuing a Career in the Fashion Industry
Models play an integral role in the fashion industry. If you're an aspiring model, educating yourself with the basics of fashion is the first step. Subscribe to fashion magazines and blogs to stay updated with the current fashion trends. It's also important to find your niche within the industry, such as editorial or plus-size modeling. Practice at home or take modeling classes to gain experience. Building a portfolio with professional shots highlighting your best features is also essential in sending it off to agencies. Lastly, being professional while networking and never giving up even in the face of rejections is key in this competitive industry.
Rewarding Aspects of a Fashion Show Manager Career
Managing a fashion show can be highly rewarding, as it lets you experience bringing a creative vision to life on the runway. It also provides you with an opportunity to network with influential people in the fashion industry. If you're passionate about traveling, then a career as a Fashion Show Manager will allow you to travel to various destinations for international fashion shows. Managing a fashion show also provides an opportunity to impact society positively by promoting diverse representation on the runway.
"I love the adrenaline rush of putting on a show. It's like a puzzle that you have to solve in a very short time. You have to be creative, flexible, and resourceful. You have to deal with different personalities, cultures, and expectations. You have to make sure everything goes smoothly and everyone is happy. It's challenging, but also very rewarding." – Ernest Sturm, fashion show producer
Becoming a Fashion Show Manager is a challenging but rewarding career in the fashion industry. It requires passion, creativity, leadership skills, and excellent organizational abilities to execute a successful fashion show. If you're an aspiring model or a fashion enthusiast, then pursuing a degree in fashion design, event planning, or marketing can give you the opportunity to work in this exciting industry. To succeed as a Fashion Show Manager, you need to stay updated with the current fashion trends, develop your communication and networking skills, and never give up even in the face of rejection. With the right mindset and skillset, you can build a successful career in the fashion industry and bring people's creative visions to life on the runway.

ABOUT JOB SKILLS
For 35 plus years, Job Skills has been delivering solutions to job seekers and moving people into sustainable, meaningful employment. Throughout their long history, Job Skills has recognized that not every job seeker is the same. There is no one size fits all employment program. That's why the Job Skills vision is building an inclusive society where all people are ensured equitable opportunities to fulfill their career aspirations and participate fully in the community.
Job Skills' employment specialists are there to answer any of your employment questions. Job Skills' staff offer solutions to all job seekers, including youth, newcomers, mature workers, persons with disabilities, and entrepreneurs. Job Skills' knowledgeable team can help you make educated decisions, set goals, and create a strategy to help you become happier in your career. Job Skills works with local employers creating employment opportunities for Job Skills' clients.
Thanks to government funding, Job Skills' programs and services are free to all users. Job Skills have locations across Keswick, Stouffville, Markham, Brampton, and Mississauga. Job Skills also offers virtual services for community members unable to attend one of our offices for in-person activities.
Find your employment solution today. Visit www.jobskills.org