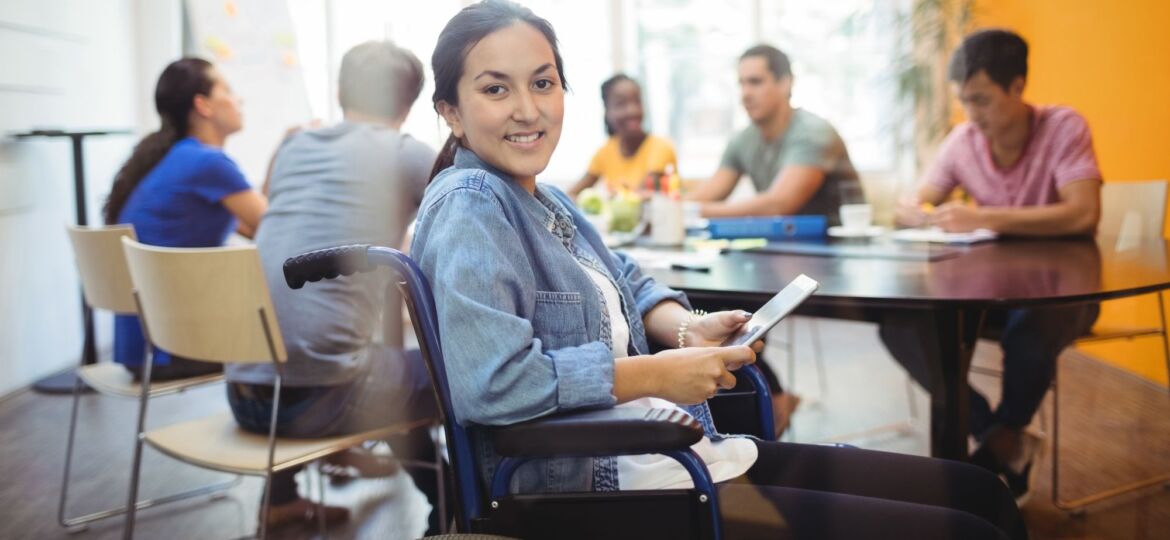 Canadians have long been celebrated for their commitment to diversity, and workplace inclusion has become an increasingly important part of this culture. In recent years, companies across Canada have made a concerted effort to create more diverse and inclusive working environments, reaping the rewards these types of settings offer. The power of inclusion within Canadian workplaces is considerable, as it helps cultivate strong teams with different opinions and backgrounds, enabling more comprehensive solutions that are beneficial for both employers and employees.
Inclusive workplaces enable employees from various backgrounds to feel valued, accepted, listened to and respected. By creating a sense of belongingness in the workplace through open-mindedness and equality in opportunity, businesses stand to benefit greatly from the collective talents and skills of their diverse staff members. Such environments also foster strong relationships among colleagues based on understanding one another's differences; this allows team members to build an appreciation for varied perspectives which can lead to better creative decision-making.
Moreover, when everyone feels like they are part of something larger than themselves, it inspires them to do their best work with greater passion. Not only will employees feel more likely to stay around longer at their job; but they are also likely to be happier while doing it. When morale is high in the office due to a positive work environment full of diversity and inclusion, overall productivity stands to increase significantly as well.
From improved problem-solving capabilities to higher morale and enhanced productivity levels – Canadian businesses stand to reap immense rewards from fostering a more diverse and inclusive workplace culture. Making efforts towards creating such an atmosphere is fundamental for any company interested in maintaining its competitive edge in today's tight labour market.
About Job Skills
For 35 plus years' Job Skills has been delivering solutions to job seekers and moving people into sustainable, meaningful employment. Throughout their long history, Job Skills has recognized that not every job seeker is the same. There is no one size fits all employment program. That's why the Job Skills vision is building an inclusive society where all people are ensured equitable opportunities to fulfill their career aspirations and participate fully in the community.
Job Skills' employment specialists are there to answer any of your employment questions. Job Skills' staff offer solutions to all job seekers, including youth, newcomers, mature workers, persons with disabilities, and entrepreneurs. Job Skills knowledgeable team can help you make educated decisions, set goals, and create a strategy to help you become happier in your career. Job Skills works with local employers creating employment opportunities for Job Skills' clients. 
Thanks to government funding, Job Skills' programs and services are free to all users. Job Skills have locations across Keswick, Markham, Brampton, and Mississauga. Job Skills also offers virtual services for community members unable to attend one of our offices for in-person activities.
Find your employment solution today. Visit www.jobskills.org