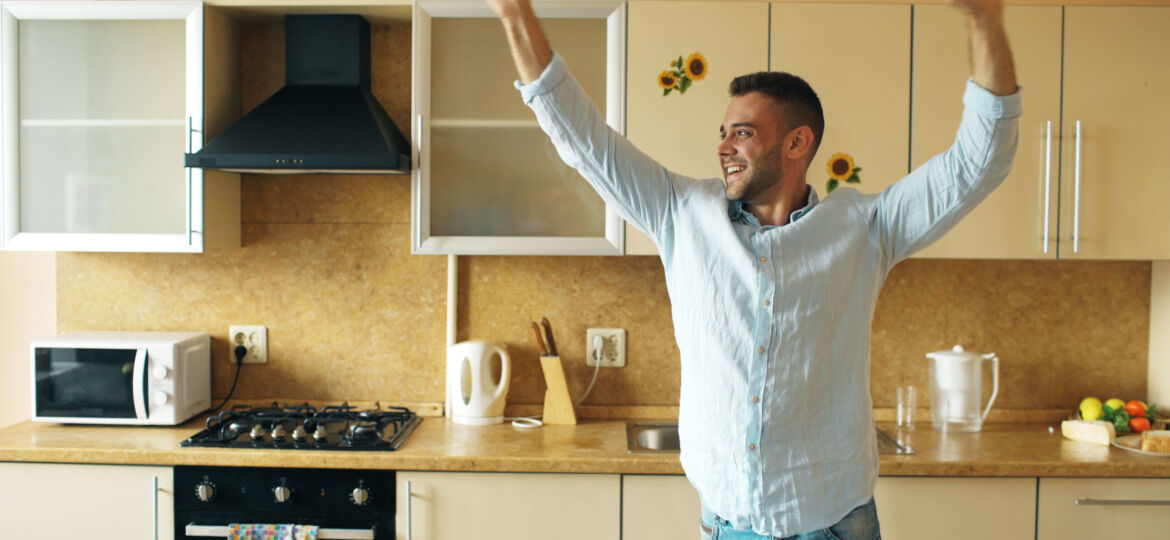 Do you have a dream job in mind but feel like you're stuck in a rut and can't break out of it? You might feel overwhelmed by the thought of taking steps towards making your dreams come true. It's normal to feel lost when trying to achieve something new, but with the right tools and knowledge, you can make big strides towards getting your dream job.
Here are five simple steps to ensure that your journey is successful:
Know What You Want
Before you start anything, it is important for you to know exactly what it is that you want from this endeavor. Knowing what type of job will lead you closer to achieving your goals, gives you an indicator of how far away or close you are from attaining your dream job. Research different types of jobs within your field and explore which option best suits your needs and wants. After having established that, create a plan outlining what kind of resources or experiences will help propel you forward.
Get Educated on Your Field
Once you've figured out the type of job that interests you, it's time to get educated on it! Take courses that relate to the job or industry, pick up books regarding useful techniques or jargon related to the role; any extra-curricular activity helps build up relevant experience in preparation for transitioning into the position more easily. Additionally, talking with experienced professionals in the field may give insight into hiring processes and other tips that could prove helpful during interviews and negotiations. Remember not just to focus on learning technical skills; soft skills like networking also play an important role when applying for jobs with competitive companies.
Build Up Personal Branding
If there were ever a time where personal branding and online presence was necessary for gaining career opportunities, now would be it! Employers often look favourably on potential hires who can demonstrate their skill set through strong online profiles (including social media platforms such as LinkedIn.) Make sure all information about yourself looks professional and be sure to highlight any achievements such as awards or certificates under relevant sections on these sites – use them as another platform for recruitment agents notice!
Polish Your Resume And Portfolio
One aspect many people overlook when trying to obtain their dream roles is refining their resumes and portfolios accordingly. A good practice is continuously updating these documents each time a milestone has been reached or new experience acquired – this shows employers that one is serious about their growth in said field especially if there are months gaps between different roles taken before applying for your next one – no employer likes seeing someone who doesn't take initiative! Showcase projects accomplished individually or as part of teams if possible under portfolio section; bullet point form works best for resumes so don't forget add those duties completed for each position too!
Prepare For Interviews
Last but certainly not least: preparation before interviews cannot go overlooked ! Ensure that answers given matches current industry trends while also maintaining an understanding of company policies ; always have questions ready should they ask at end event too provide an indication interested understand nature business being considered joining etcetera Also worth noting showing personality during interviews works wonders so don't hesitate joked lighten atmosphere bit… just remember don't overdo 😉 With these steps followed properly anyone achieve dreams no matter difficult path may seem realizing dreams possible when right attitude taken!
About Job Skills
For 35 plus years' Job Skills has been delivering solutions to job seekers and moving people into sustainable, meaningful employment. Throughout their long history, Job Skills has recognized that not every job seeker is the same. There is no one size fits all employment program. That's why the Job Skills vision is building an inclusive society where all people are ensured equitable opportunities to fulfill their career aspirations and participate fully in the community.
Job Skills' employment specialists are there to answer any of your employment questions. Job Skills' staff offer solutions to all job seekers, including youth, newcomers, mature workers, persons with disabilities, and entrepreneurs. Job Skills knowledgeable team can help you make educated decisions, set goals, and create a strategy to help you become happier in your career. Job Skills works with local employers creating employment opportunities for Job Skills' clients. 
Thanks to government funding, Job Skills' programs and services are free to all users. Job Skills have locations across Keswick, Markham, Brampton, and Mississauga. Job Skills also offers virtual services for community members unable to attend one of our offices for in-person activities.
Find your employment solution today. Visit www.jobskills.org