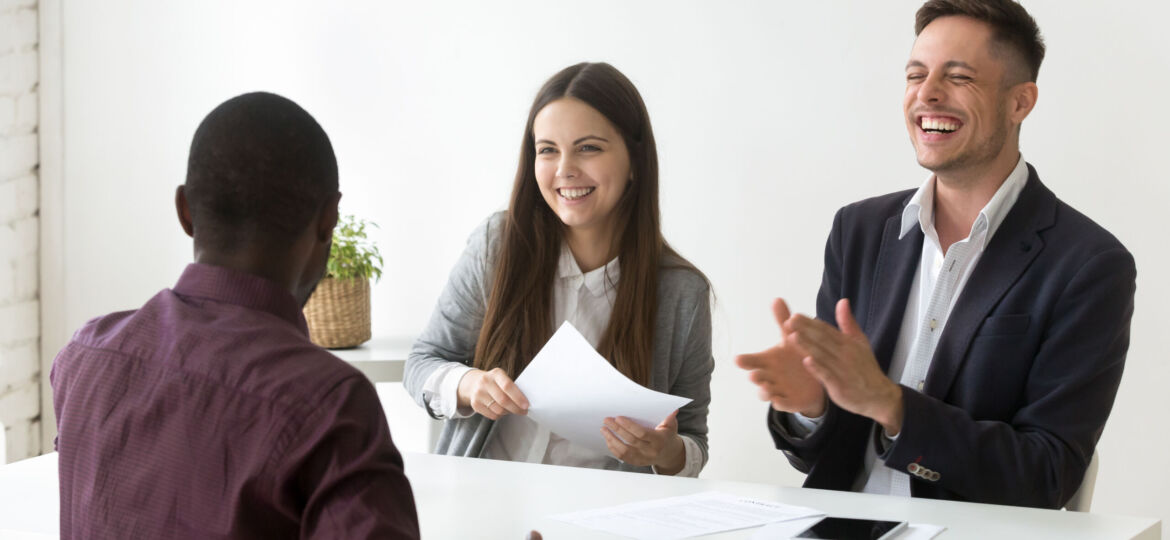 Hiring the right fit for any company takes thought and consideration. When it's time to add to your team, there are certain signs you should look for that will help you determine whether or not a potential employee is the perfect fit. Here are some signs you've found the perfect fit for your team.
They Demonstrate Passion & Enthusiasm
One of the key reasons why you want to hire someone is to add new stimulus, energy and ideas to the team. You want someone who will continuously strive to add value and enthusiasm to all aspects of the job. Candidates who demonstrate passion and enthusiasm for their role can be a great fit for your team, and will help increase productivity and morale.
They Possess The Necessary Skills
It's important to hire someone who has the necessary skills and qualifications for the job. Not only will this help the team to achieve their goals, but it will also help the employee to develop their skills and grow within the company. A candidate who is suited to the role will be more likely to stay with the company longer, which can increase the team's loyalty and commitment.
They Are A Good Cultural Fit
The individual should also have a good fit with the culture of your organization. This means that they should have similar values, ethics, and communication styles to the rest of your team. When an individual can consistently demonstrate the values and behaviours that you strive to achieve, they will be a great fit for your team.
They Are A Self-Starter
It's important to find someone who can work independently and is a self-starter. This means that they are able to take initiative, accept responsibility for their tasks and think of creative solutions to problems. A self-starter will be able to adapt quickly and successfully to any changes, and can be a great asset to the team.
When you're looking to expand your team, it's important to consider if a candidate is a perfect fit. If they possess the skills, demonstrate enthusiasm and are a good cultural and self-starter, you may have just found the ideal addition for your team.
____________________________________________________________________________________________________________________________
Job Skills' employment specialists are there to answer any of your employment questions. Job Skills' staff offer solutions to all job seekers, including youth, newcomers, mature workers, persons with disabilities, and entrepreneurs. Job Skills knowledgeable team can help you make educated decisions, set goals, and create a strategy to help you become happier in your career. Job Skills works with local employers creating employment opportunities for Job Skills' clients.
Thanks to government funding, Job Skills' programs and services are free to all users. Job Skills have locations across Keswick, Markham, Brampton, and Mississauga. Job Skills also offers virtual services for community members unable to attend one of our offices for in-person activities.
Find your employment solution today. Visit www.jobskills.org