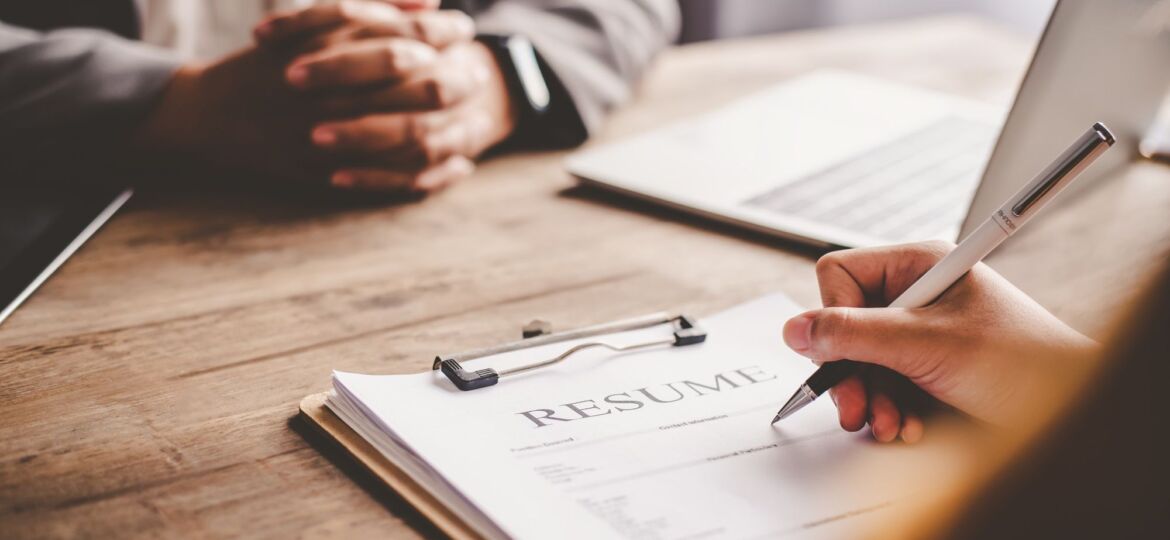 In today's job market, standing out from the competition can be a challenge. To be successful in your job search, it is essential to have a resume that stands out and grabs attention. Here are some tips on how to write an engaging job search resume.
Create a Professional First Impression
The first step to writing a great resume is making sure it looks professional. To do this, you should choose an appropriate font and layout, as well as using consistent formatting throughout. This helps create a visually pleasing look that employers will appreciate. Additionally, it is important to make sure your resume is spellchecked and edited before sending it off. A professionally designed resume immediately makes you stand out from the crowd!
Highlight Your Strengths & Accomplishments
Your resume should focus on your accomplishments and highlight why potential employers should hire you. Think about what sets you apart from other candidates and make sure to include those accomplishments on your resume. Use specific metrics when possible (for example, if you increased web traffic for your current employer by 10%, make sure to include that!) This helps give recruiters a clear picture of why you would be an asset to their company.
Tailor Your Resume for Each Position
When applying for different positions, customize your resume for each job opening so that it speaks directly to the needs of the company. This means focusing on the skills they are looking for in their ideal candidate, while leaving off any information that isn't relevant or beneficial to them (and thus taking up valuable space). Taking the time to tailor your resume shows employers that you're serious about getting the position — something that can help set you apart from other applicants who may have copied and pasted their generic resumes into every application!
Get Creative with Your Application Materials
If you want to stand out even more when applying for jobs, try thinking outside of the box when submitting materials like cover letters or portfolios. While traditional methods will still work in many cases, getting creative with these materials will help draw attention and show off your skills in a unique way. For example, instead of submitting paper copies of portfolios or writing mundane cover letters, consider creating an interactive website or using video recordings showcasing your abilities!
Writing a great job search document can be difficult but following these tips will give you a competitive edge in the recruitment process and help ensure success in landing your desired position!

About Job Skills
For 35 plus years, Job Skills has been delivering solutions to job seekers and moving people into sustainable, meaningful employment. Throughout their long history, Job Skills has recognized that not every job seeker is the same. There is no one size fits all employment program. That's why the Job Skills vision is building an inclusive society where all people are ensured equitable opportunities to fulfill their career aspirations and participate fully in the community.
Job Skills' employment specialists are there to answer any of your employment questions. Job Skills' staff offer solutions to all job seekers, including youth, newcomers, mature workers, persons with disabilities, and entrepreneurs. Job Skills' knowledgeable team can help you make educated decisions, set goals, and create a strategy to help you become happier in your career. Job Skills works with local employers creating employment opportunities for Job Skills' clients.
Thanks to government funding, Job Skills' programs and services are free to all users. Job Skills have locations across Keswick, Stouffville, Markham, Brampton, and Mississauga. Job Skills also offers virtual services for community members unable to attend one of our offices for in-person activities.
Find your employment solution today. Visit www.jobskills.org