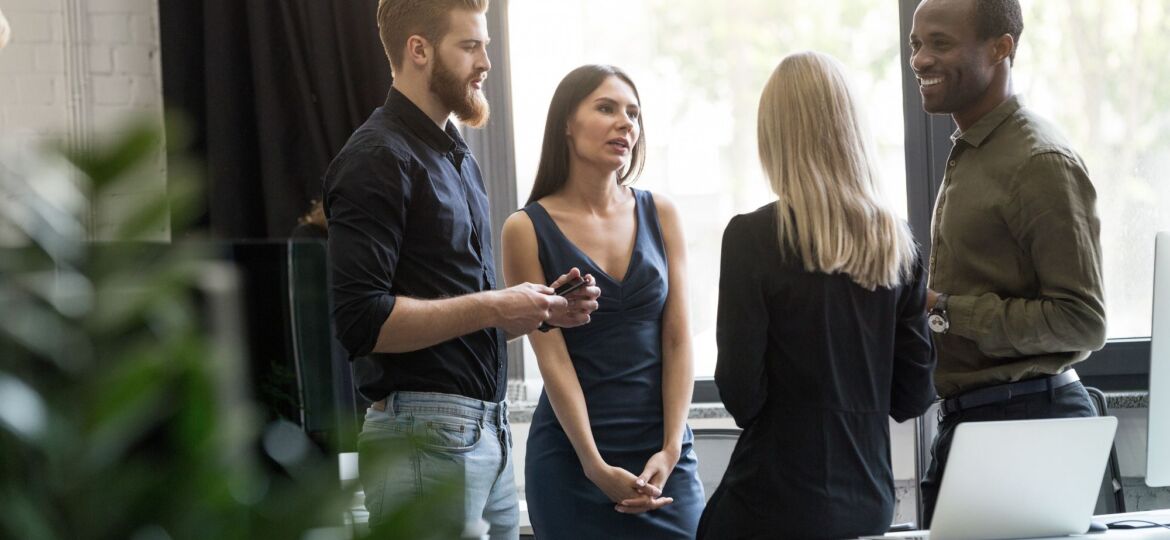 Looking for a job is tough, especially in a competitive market. Most people rely on job portals or recruitment agencies to find a job, but that's not the case for everyone. Sometimes, you need to get creative and reach out to people directly through cold emails and networking to land your dream job.
Research is Key
Before you start sending cold emails or attending networking events, you need to do your research. Look up the company or the person you want to contact and see if they have any job openings. Check their social media profiles, their website, and any other relevant information. This will help you tailor your email or conversation to make it more effective.
Craft the Perfect Cold Email
A cold email is an email sent to someone you don't know, with the intention of starting a conversation. Crafting the perfect cold email requires thought and effort. Here are a few tips to keep in mind:
Keep it short and to the point. Introduce yourself, state your purpose, and express interest in the company or the person you're contacting.
Personalize the email. Use the person's name and mention something you found interesting about their work.
Highlight your skills and experience. Briefly mention your relevant qualifications and explain why you think you would be a good fit for the company.
Remember, the goal of a cold email is not to ask for a job right away, but to start a conversation and build a relationship.
Networking Made Easy
Networking events can be daunting, but they're a great way to meet new people and learn about job opportunities. Here are some tips to help you navigate networking events with ease:
Dress professionally and bring business cards. You want to make a good impression and make it easy for people to contact you afterwards.
Practice your elevator pitch. This is a brief summary of your background and what you're looking for in a job. It should be concise and memorable.
Be friendly and approachable. Smile, make eye contact, and ask open-ended questions to keep the conversation going.
Remember, networking is not just about getting a job, but also about expanding your professional network and learning from others.
Follow Up
After sending a cold email or meeting someone at a networking event, it's crucial to follow up. This shows that you're interested, professional, and respectful of their time. Here are a few tips for following up:
Send a thank-you email within 24 hours. This is a great way to show your appreciation for their time and keep the conversation going.
Be patient. Give them time to respond, but don't be afraid to send a polite reminder after a week or two.
Keep the conversation going. Share something interesting or relevant with them, or offer to meet up for coffee or a chat.
Cold emails and networking can be intimidating, but with the right approach, they can be incredibly effective in landing your dream job. Remember to do your research, craft the perfect cold email, network with ease, and follow up professionally. By following these tips, you'll be on your way to success in no time.

About Job Skills
For 35 plus years, Job Skills has been delivering solutions to job seekers and moving people into sustainable, meaningful employment. Throughout their long history, Job Skills has recognized that not every job seeker is the same. There is no one size fits all employment program. That's why the Job Skills vision is building an inclusive society where all people are ensured equitable opportunities to fulfill their career aspirations and participate fully in the community.
Job Skills' employment specialists are there to answer any of your employment questions. Job Skills' staff offer solutions to all job seekers, including youth, newcomers, mature workers, persons with disabilities, and entrepreneurs. Job Skills' knowledgeable team can help you make educated decisions, set goals, and create a strategy to help you become happier in your career. Job Skills works with local employers creating employment opportunities for Job Skills' clients.
Thanks to government funding, Job Skills' programs and services are free to all users. Job Skills have locations across Keswick, Stouffville, Markham, Brampton, and Mississauga. Job Skills also offers virtual services for community members unable to attend one of our offices for in-person activities.
Find your employment solution today. Visit www.jobskills.org