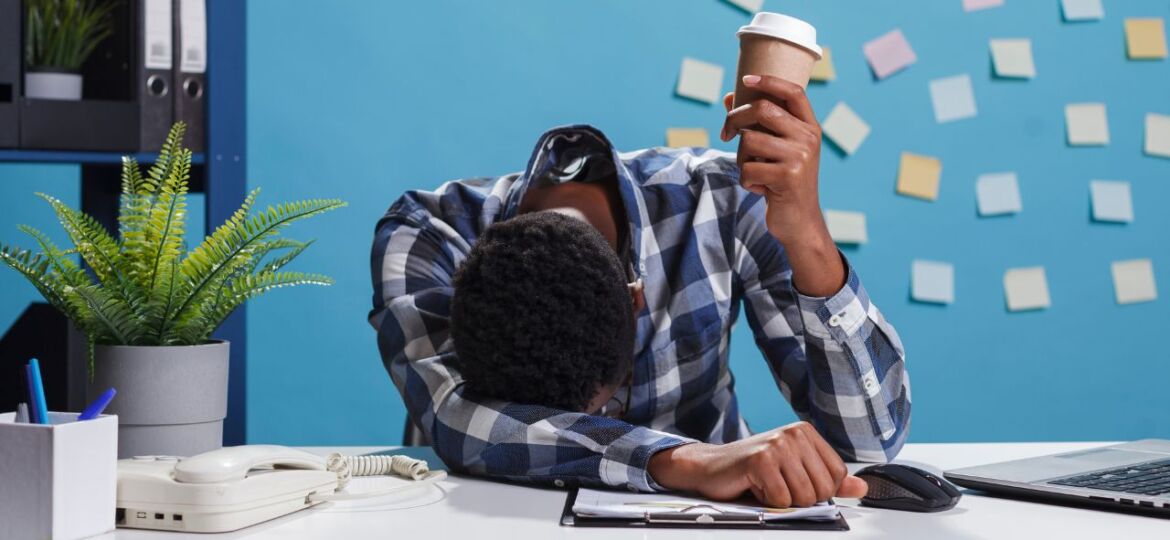 Are You Busy or Overworked? Find Out Here!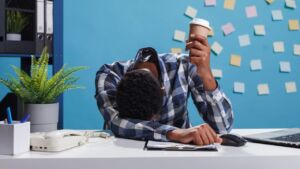 Do you ever feel like you're constantly busy but never really getting anything done? Or do you find yourself working long hours without taking breaks and feeling like you're on the brink of burnout? These are two distinct states of mind that can have a negative impact on our well-being and productivity: being busy and being overworked. In this blog post, we'll explore the key differences between these two states, and provide you with practical tips to avoid overwork and achieve a more balanced and fulfilling work life.
The first key difference between being busy and being overworked is in the way we work. When we're busy, we work smarter, not harder. We prioritize our tasks, delegate where possible, and focus on the most impactful projects. On the other hand, when we're overworked, we tend to take on too much, work long hours, and struggle to get everything done. If you find yourself in this situation, try to prioritize your tasks based on impact, not output. This means focusing on the tasks that will have the biggest impact on your goals, and delegating or delaying other tasks if possible.
The second key difference is in the level of choice we have. When we're busy, we have the freedom to choose which tasks we take on and which we pass on. We have options. When we're overworked, we feel like we have no choice but to take on everything that comes our way. If you're feeling overwhelmed with work, try to set boundaries. Say no to tasks that don't align with your goals or will contribute to burnout. This will give you more control over your workload and help you achieve a sense of satisfaction from your work.
The third difference is in the way we feel. Being busy can be satisfying and energizing when we're making progress towards our goals. Being overworked, on the other hand, can be incredibly stressful and leave us feeling drained. If you're feeling overwhelmed, take breaks throughout the day and make time for yourself outside of work. It's important to prioritize your self-care needs to avoid burnout and ensure that you can perform at your best.
The fourth key difference between being busy and being overworked is in our overall balance. When we're busy, we make time for activities outside of work that bring us joy and fulfillment. When we're overworked, these activities are often neglected, leaving us feeling unfulfilled and disconnected from our other goals. If you're feeling overworked, make time for yourself and your loved ones. Set boundaries such as not working on weekends and make time for fun activities that bring you joy.
Being busy and being overworked are two distinct states of mind with significant differences in the way we work, the level of choice we have, how we feel, and our overall balance. If you feel like you're approaching burnout, it's important to prioritize your well-being and take action to avoid overwork. Try delegating tasks, setting boundaries, taking breaks, and making time for yourself and your loved ones. Communicate your boundaries effectively and use coping strategies such as relaxation techniques, healthy coping mechanisms, and better time management. Taking these steps can help you achieve more balance, fulfillment, and productivity in your work and life.

ABOUT JOB SKILLS
For 35 plus years, Job Skills has been delivering solutions to job seekers and moving people into sustainable, meaningful employment. Throughout their long history, Job Skills has recognized that not every job seeker is the same. There is no one size fits all employment program. That's why the Job Skills vision is building an inclusive society where all people are ensured equitable opportunities to fulfill their career aspirations and participate fully in the community.
Job Skills' employment specialists are there to answer any of your employment questions. Job Skills' staff offer solutions to all job seekers, including youth, newcomers, mature workers, persons with disabilities, and entrepreneurs. Job Skills' knowledgeable team can help you make educated decisions, set goals, and create a strategy to help you become happier in your career. Job Skills works with local employers creating employment opportunities for Job Skills' clients.
Thanks to government funding, Job Skills' programs and services are free to all users. Job Skills have locations across Keswick, Stouffville, Markham, Brampton, and Mississauga. Job Skills also offers virtual services for community members unable to attend one of our offices for in-person activities.
Find your employment solution today. Visit www.jobskills.org