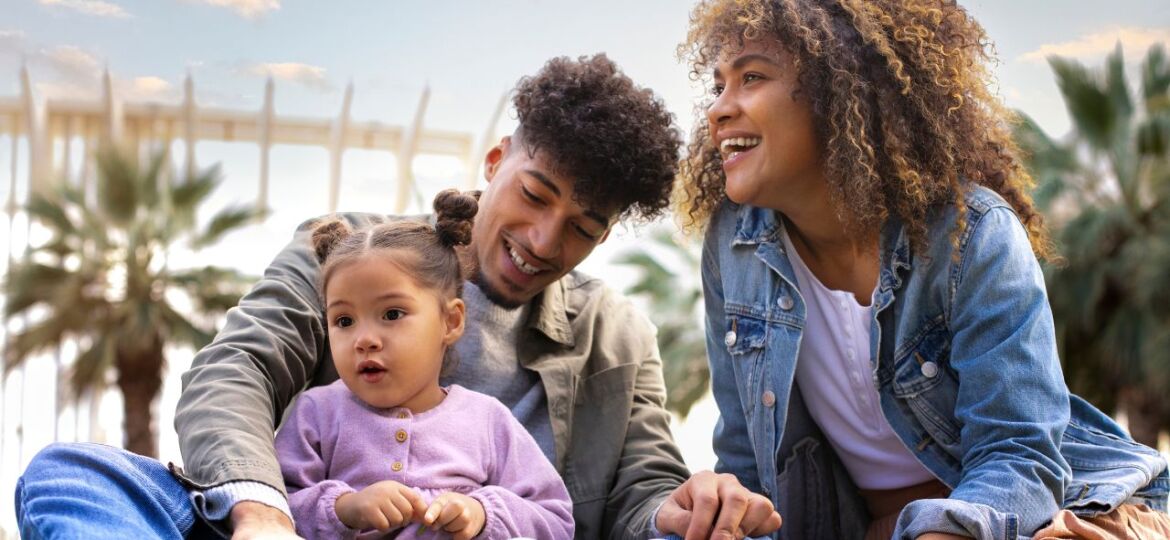 Discover How Quality Family Time Can Strengthen Bonds and Boost Happiness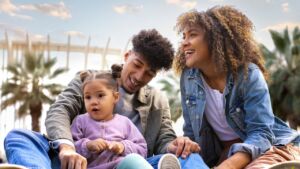 In this busy world we live in, our schedules can easily get filled up and we can forget to set aside some quality time to spend with our families. Despite being busy, it's important to create time in our schedules to spend with family. Taking time to bond as a family can significantly improve mental health, self-esteem, physical health, and child development. In this blog post, we're going to discuss the importance of quality family time and ways we can make the most of it.
Why Quality Family Time is Essential?
Quality family time plays an important role in our overall well-being. It helps to strengthen the bonds between family members, fosters child development, and allows us to create positive memories with one another. Quality family time is a great way to communicate our values and traditions with younger generations. It provides opportunities to find meaning and purpose with our loved ones, and it shows them how important they are to us.
How Quality Family Time Helps Child Development?
Quality family time is essential for child development. Children learn a lot from their interactions with family members, and these interactions are crucial for children's emotional, social, cognitive, and behavioral development. Family time helps children build social skills, self-esteem, and confidence, while also exposing them to different cultures, perspectives, and values. Children learn respect, empathy, responsibility, and compassion from their interactions with family members, which are vital skills to develop in their early years.
Ways to Make the Most of Family Time
One of the best ways to make the most of your time with your family is to establish regular times together. This could mean that you might want to schedule a weekly family movie night, a monthly family game night, or even just ten minutes of daily family time. It's also important to let your children choose the activities you will be doing together as a family. This not only allows them to feel more involved, but also allows them to experiment with different activities that they may not have tried before.
Practicing mindfulness together is another great way to make the most of your family time. Mindfulness helps family members communicate in a more meaningful way, develop greater compassion for each other, and create a sense of harmony within the family. Some beneficial mindfulness exercises you could try include peaceful, quiet time together, practicing gratitude together, or taking time to appreciate nature together.
Starting hobbies or projects together is another fantastic way to bond as a family. This could be anything from gardening, baking, arts and crafts, to trying out new DIY projects. Not only does it allow you to learn something new together, but it also provides a sense of accomplishment when you complete the activity or project.
Prioritizing quality family time is crucial to creating a happy and healthy family life. It's important to remember that quality family time doesn't have to be complicated. Simply planning a family outing, engaging in regular family activities, or being silly and laughing with one another can make a huge difference in your family's overall mental health and well-being. So, take the time out of your busy schedule and prioritize family time – it's well worth it.

ABOUT JOB SKILLS
For 35 plus years, Job Skills has been delivering solutions to job seekers and moving people into sustainable, meaningful employment. Throughout their long history, Job Skills has recognized that not every job seeker is the same. There is no one size fits all employment program. That's why the Job Skills vision is building an inclusive society where all people are ensured equitable opportunities to fulfill their career aspirations and participate fully in the community.
Job Skills' employment specialists are there to answer any of your employment questions. Job Skills' staff offer solutions to all job seekers, including youth, newcomers, mature workers, persons with disabilities, and entrepreneurs. Job Skills' knowledgeable team can help you make educated decisions, set goals, and create a strategy to help you become happier in your career. Job Skills works with local employers creating employment opportunities for Job Skills' clients.
Thanks to government funding, Job Skills' programs and services are free to all users. Job Skills have locations across Keswick, Stouffville, Markham, Brampton, and Mississauga. Job Skills also offers virtual services for community members unable to attend one of our offices for in-person activities.
Find your employment solution today. Visit www.jobskills.org