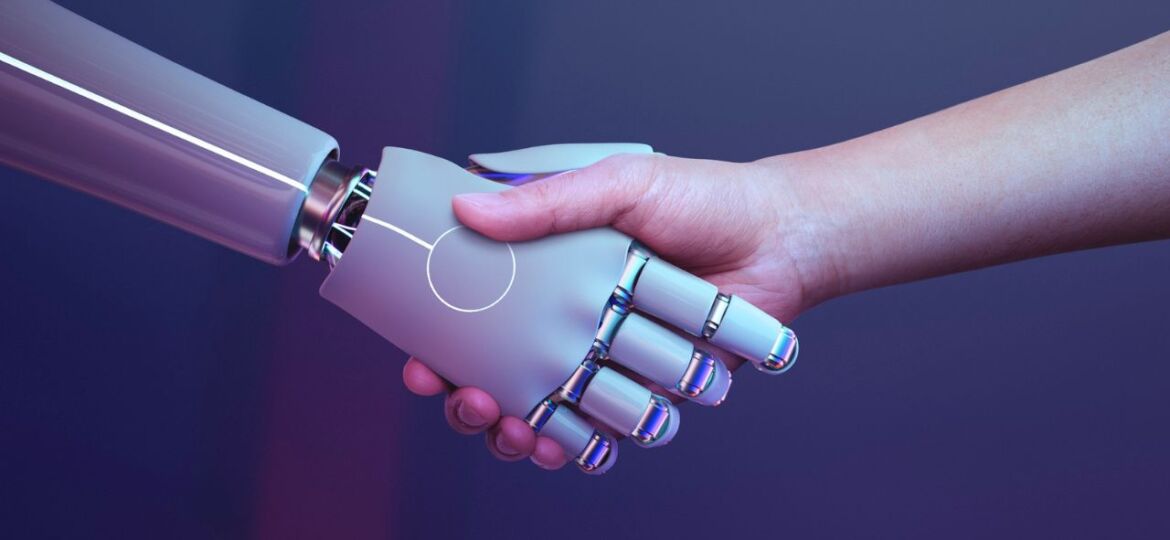 Gone are the days when people thought technology was confined to the realms of sci-fi films, it's now an integral part of our everyday lives. Compared to the previous decade, technology has come a long way and revolutionized several facets of our lives. One such prominent domain that it has transformed is the workplace. With advancements in AI and other new technologies, the work landscape has seen an unparalleled transformation in recent years.
In this blog post, we'll explore the different ways technology is altering job roles and reshaping the workforce. We'll also discuss how interconnected organizations are adapting to this new normal and how HR's role in managing these changes is evolving. So, let's dive in!
Automating Mundane Tasks:
Traditionally, technology's utilization has been confined to automating mundane administrative tasks such as data entry, record-keeping, and inventory management. However, with the integration of AI, these tasks are being executed more efficiently, while freeing up human resources to engage in more complex and strategic tasks that require human intelligence and decision-making skills.
Reshaping Job Roles:
Technology is radically transforming job roles across industries, and no job is immune. For instance, chatbots are now part of the customer experience, leading to the creation of job roles like chatbot designer and conversational designer. Additionally, digitization and automation of manufacturing industries have significantly disrupted traditional job roles.
Altering Decision-Making Processes:
Advancements in technology have significantly impacted decision-making processes as well. The integration of AI-powered analytics and insights has brought an entirely new dimension to data-based decision making in all departments from finance to marketing, and more. This has sped up time to insights and action and eliminated many human errors.
Adapting to Changing Work Landscape:
Organizations are adapting to the changing work landscape by embracing and integrating new technologies into their operations. Moreover, tech-savvy organizations that are led by executives who understand the benefits and limitations of technology are the ones that are experiencing the most significant success. Such organizations don't just automate tasks but utilize technology to create smart, innovative solutions that enable them to stay ahead of their competitors.
HR's role in Digital Transformation:
As companies navigate these changes, the role of HR has become more critical than ever before. HR must understand the different impacts of AI and other new technologies and how they can utilize them to improve their functions. Further, HR must ensure that the workplace's technology is inclusive, equitable, and unbiased. They also need to address the looming threat of job displacement and re-skilling employees to ensure that they can remain productive in the new digital era.
We've seen that technology is rapidly revolutionizing the work landscape, significantly impacting job roles, decision-making processes, and the workforce's overall composition. Organizations must stay ahead of the curve by embracing top-of-the-line technologies and ensuring HR stays atop of the evolution. With this, they can set the stage to leverage the advantages of this digital transformation and, more importantly, keep future prepared. Whether you're an employee or an executive, technology is an integral part of your career journey – don't get left behind!

ABOUT JOB SKILLS
For 35 plus years, Job Skills has been delivering solutions to job seekers and moving people into sustainable, meaningful employment. Throughout their long history, Job Skills has recognized that not every job seeker is the same. There is no one size fits all employment program. That's why the Job Skills vision is building an inclusive society where all people are ensured equitable opportunities to fulfill their career aspirations and participate fully in the community.
Job Skills' employment specialists are there to answer any of your employment questions. Job Skills' staff offer solutions to all job seekers, including youth, newcomers, mature workers, persons with disabilities, and entrepreneurs. Job Skills' knowledgeable team can help you make educated decisions, set goals, and create a strategy to help you become happier in your career. Job Skills works with local employers creating employment opportunities for Job Skills' clients.
Thanks to government funding, Job Skills' programs and services are free to all users. Job Skills have locations across Keswick, Stouffville, Markham, Brampton, and Mississauga. Job Skills also offers virtual services for community members unable to attend one of our offices for in-person activities.
Find your employment solution today. Visit www.jobskills.org