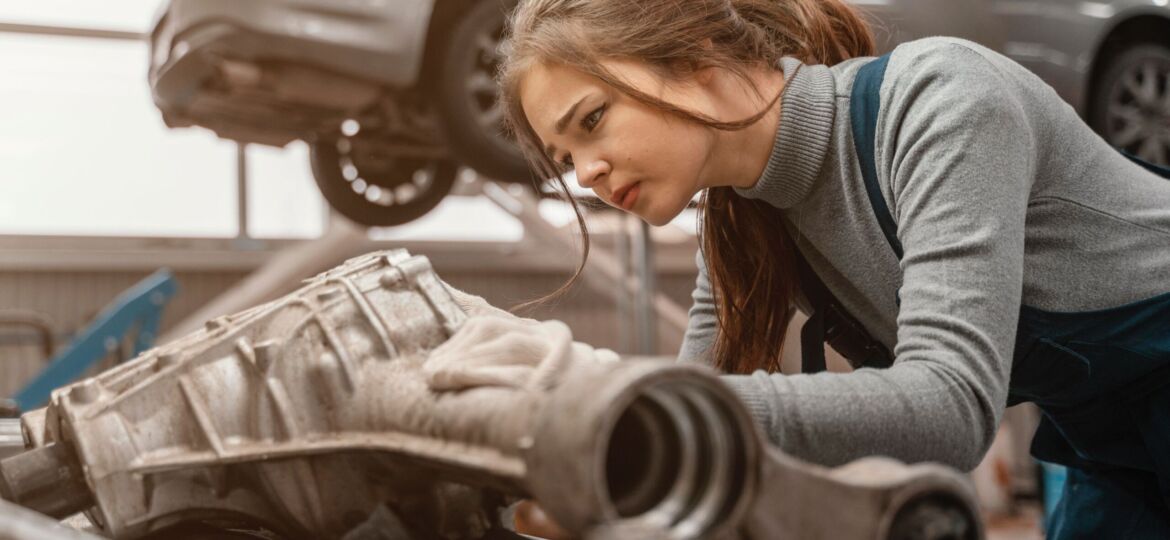 The skilled trades have long been regarded as male-dominated industries, where women are often made to feel unwelcome and subjected to various forms of gender-based discrimination. This institutionalized sexism manifests itself in various ways, including the gender pay gap, sexual harassment, and sexist stereotypes that prevent women from thriving in The skilled trades. As a result, women in these trades have to work twice as hard to prove their worth and earn respect in what is often a hostile work environment. 
But the good news is, the tide is turning, and many employers and industry organizations are beginning to recognize the importance of gender diversity in the workplace. 
Sexist Stereotypes and Discrimination
One of the main issues women face in the skilled trades is the constant barrage of sexist stereotypes and discrimination. For example, they are often viewed as physically weak and unable to handle the rigors of manual labor. This perception often leads to women being excluded from certain jobs and assignments, relegating them to less prestigious and less well-paying positions. Additionally, they are often subjected to derogatory comments and unequal treatment by their male counterparts, creating an environment that is hostile and unwelcoming.
Harassment and Under-representation
Sexual harassment is another significant problem faced by women in the skilled trades. This may involve everything from lewd comments to unwanted touching, which can make it challenging for women to feel safe or report the inappropriate behavior. Furthermore, women in these industries often feel isolated and underrepresented, which may lead to a lack of peer support and mentorship.
Supporting Women in The Skilled Trades
Creating a more inclusive and equitable working environment for women in the skilled trades is essential if we want to build a thriving, diverse workforce. There are many ways employers and industry organizations can help make this happen, including:
Recruiting Women Candidates
Companies should actively seek out and hire women candidates to demonstrate their commitment to inclusion and diversity. Recruitment policies and practices should be designed to provide equal opportunities for all applicants regardless of gender. This may involve prioritizing female candidates in job postings and offering training programs to women who are new to the industry.
Providing Mentorship and Sponsorship
Employers should actively mentor and sponsor women in leadership positions, providing them with the guidance and support necessary to succeed in the male-dominated industry. This can include mentorship programs, networking events, and leadership development initiatives designed to empower women and increase their visibility in the organization.
Creating Respectful and Welcoming Workplaces
Companies must foster an environment of mutual respect and understanding in the workplace, free from derogatory comments and other forms of gender-based discrimination. This can be achieved by promoting open communication, diversity and inclusion training, and creating a zero-tolerance harassment policy enforced across all levels of the organization.
Supporting Work-life balance
Finally, organizations must recognize that women, like all employees, have multiple priorities in their lives, including family and personal commitments, and must adapt their policies to provide a better work-life balance. This could take the form of flexible working hours, paid parental leave, and other family-focused initiatives.
The skilled trades present an excellent opportunity to promote gender diversity and inclusion by empowering women to join and thrive in these male-dominated industries. By acknowledging the unique challenges faced by women and taking proactive steps to support and mentor them, we can foster a culture of respect, understanding, and inclusivity that benefits everyone. Ultimately, by breaking down the barriers faced by women in the skilled trades, we can create a more diverse and equitable workforce and support the growth and success of individuals, companies, and the industry as a whole.
ABOUT JOB SKILLS
For 35 plus years, Job Skills has been delivering solutions to job seekers and moving people into sustainable, meaningful employment. Throughout their long history, Job Skills has recognized that not every job seeker is the same. There is no one size fits all employment program. That's why the Job Skills vision is building an inclusive society where all people are ensured equitable opportunities to fulfill their career aspirations and participate fully in the community.
Job Skills' employment specialists are there to answer any of your employment questions. Job Skills' staff offer solutions to all job seekers, including youth, newcomers, mature workers, persons with disabilities, and entrepreneurs. Job Skills' knowledgeable team can help you make educated decisions, set goals, and create a strategy to help you become happier in your career. Job Skills works with local employers creating employment opportunities for Job Skills' clients.
Thanks to government funding, Job Skills' programs and services are free to all users. Job Skills have locations across Keswick, Stouffville, Markham, Brampton, and Mississauga. Job Skills also offers virtual services for community members unable to attend one of our offices for in-person activities.
Find your employment solution today. Visit www.jobskills.org