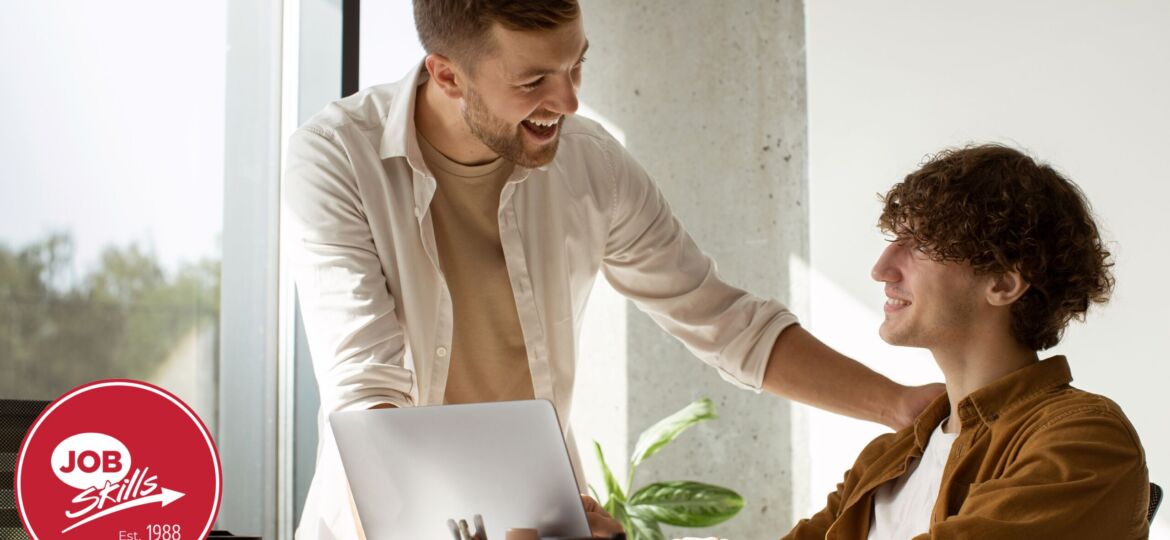 There's a certain allure to starting your own business. The idea of being your own boss, pursuing your passion project, and having the ability to create opportunities and income for yourself is a dream for many young Canadians. However, the idea of starting a business can be daunting, overwhelming, and sometimes downright scary. The truth is, starting a business comes with challenges, but with the right resources and mindset, it can be a rewarding and fulfilling experience. In this blog post, we'll dive into the various resources available to young entrepreneurs, what it takes to start a business, and why it's worth pursuing your dreams.
Resources for Young Entrepreneurs
Starting a business can feel like an isolating experience, but there are many resources available to young entrepreneurs to help them get started. One of the best resources is advice and coaching from other successful entrepreneurs. Consider joining a business group, attending networking events, or finding mentors who can offer advice and guidance. Another resource is financing. From government loans to private investors, young entrepreneurs have a variety of financing options available to them. Creating a solid business plan and presenting it to potential investors can help secure the funding necessary to get a business off the ground.
What it Takes to Start a Business
Starting a business is not easy. It takes hard work, dedication, and commitment to making a dream into a reality. Before starting a business, entrepreneurs must have a clear vision and viable idea. This means researching market trends, understanding their target audience, and creating a unique selling proposition. In addition to a solid idea, entrepreneurs must assemble a reliable team. A business team can include co-founders, employees, advisors, and mentors. Each individual on the team should bring unique strengths and skills that align with the business's goals. Lastly, starting a business requires sufficient funding and a good marketing strategy. Entrepreneurs should secure enough funding to cover start-up costs, as well as initial operating expenses. A strong marketing strategy can help build brand awareness and attract customers.
Why Pursuing Your Dream is Worth It
Despite the challenges associated with starting a business, pursuing your dream of entrepreneurship can be one of the most rewarding experiences of a lifetime. As a business owner, you have the ability to make an impact in your industry, create jobs, and contribute to the economy. You're also able to call the shots and make decisions without needing approval from a boss or higher-up. Starting a business allows you to pursue your passion project and create a lifestyle that aligns with your values and goals.
Starting a business is not for the faint of heart, but for those who have the courage to pursue their dream, it can be one of the most rewarding experiences of a lifetime. By utilizing the resources available, creating a solid plan, assembling a reliable team, securing funding, and developing a strong marketing strategy, young entrepreneurs can overcome the challenges of starting a business and achieve their vision. Aspiring entrepreneurs should remember to stay committed, focused, and resilient, and always be willing to learn from their experiences. The journey of entrepreneurship is not always easy, but it's worth it in the end.
Job Skills' Youth Entrepreneurship program gives promising young entrepreneurs access to resources and skills, providing the best chance for the success of their new businesses. You will have the opportunity to increase your entrepreneurship skills and learn about entrepreneurship during the seven-week program that serves youth in York and Peel Regions. For more information, visit https://www.jobskills.org/youth-entrepreneurship-program/
ABOUT JOB SKILLS
For 35 plus years, Job Skills has been delivering solutions to job seekers and moving people into sustainable, meaningful employment. Throughout their long history, Job Skills has recognized that not every job seeker is the same. There is no one size fits all employment program. That's why the Job Skills vision is building an inclusive society where all people are ensured equitable opportunities to fulfill their career aspirations and participate fully in the community.
Job Skills' employment specialists are there to answer any of your employment questions. Job Skills' staff offer solutions to all job seekers, including youth, newcomers, mature workers, persons with disabilities, and entrepreneurs. Job Skills' knowledgeable team can help you make educated decisions, set goals, and create a strategy to help you become happier in your career. Job Skills works with local employers creating employment opportunities for Job Skills' clients.
Thanks to government funding, Job Skills' programs and services are free to all users. Job Skills have locations across Keswick, Stouffville, Markham, Brampton, and Mississauga. Job Skills also offers virtual services for community members unable to attend one of our offices for in-person activities.
Find your employment solution today. Visit www.jobskills.org