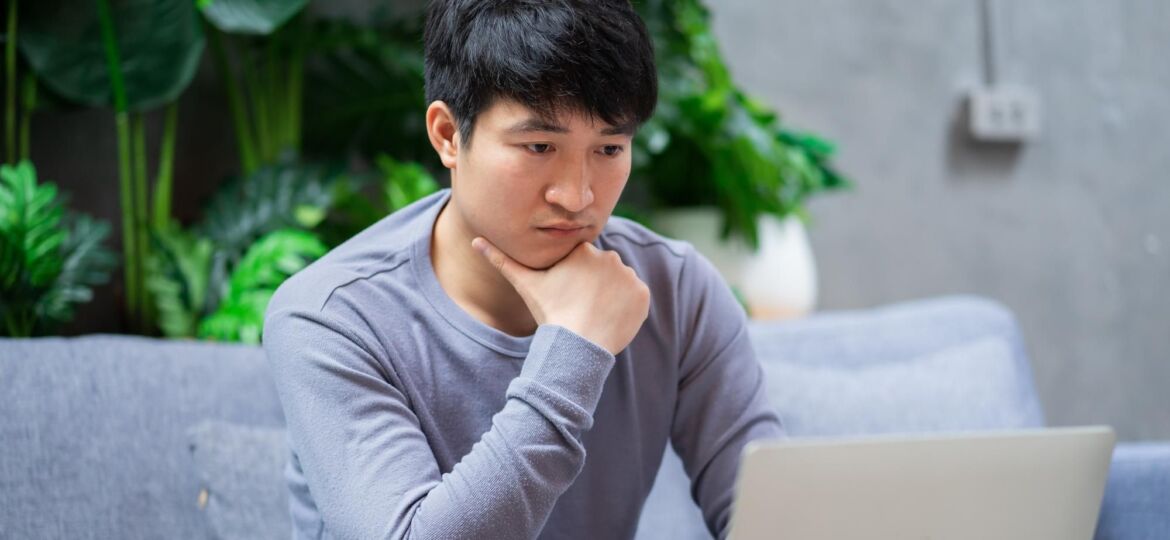 Looking for a job can be a daunting task, especially when you're not sure what you should and shouldn't be doing. Even the most qualified candidates make mistakes during the job search process that can cost them job opportunities. If you're struggling to land the job you want, it might be time to take a step back and evaluate your job search strategy. Here are the top 10 job search mistakes and how to fix them.
Applying to every job posting you see: Many job seekers make the mistake of applying to every job posting they come across. This approach can be time-consuming and ineffective. Instead, focus on jobs that align with your skills, experience, and career goals.
Not customizing your resume and cover letter: Every job application should be tailored to the specific job you're applying for. Make sure to customize your resume and cover letter to highlight the skills and experience that are most relevant to the job you want.
Neglecting your online presence: Employers often use social media to research job candidates, so make sure your online presence is professional. Clean up your social media profiles, remove any unprofessional content, and update your LinkedIn profile.
Failing to network: Networking is an essential part of the job search process. Attend industry events, connect with professionals on LinkedIn, and reach out to contacts in your network to let them know you're job searching.
Not following up: After submitting your application, it's important to follow up with the employer. Send a thank-you email after an interview, and follow up if you haven't heard back within a week or two.
Not preparing for interviews: Don't make the mistake of going into an interview unprepared. Research the company and the position, and prepare answers to common interview questions.
Being too passive: Don't wait for job opportunities to come to you – be proactive in your job search. Reach out to hiring managers, attend job fairs, and send cold emails to companies you're interested in.
Not being flexible: Be open to different types of job opportunities, even if they aren't exactly what you're looking for. You never know where a job opportunity might lead.
Being too picky: While it's important to have standards when it comes to your job search, being too picky can limit your options. Consider taking a job that's not your dream job to gain experience and build your network.
Giving up too soon: Job searching can be frustrating, but giving up too soon can prevent you from finding the right opportunity. Stay persistent, keep applying for jobs, and don't be afraid to ask for feedback on your job search approach.
In summary, job searching can be a challenging process, but avoiding these common mistakes can help increase your chances of success. Remember to focus on jobs that align with your skills and goals, customize your application materials, network effectively, and always be persistent and flexible in your approach. With these tips in mind, you will be well on your way to landing your dream job.

About Job Skills
For 35 plus years, Job Skills has been delivering solutions to job seekers and moving people into sustainable, meaningful employment. Throughout their long history, Job Skills has recognized that not every job seeker is the same. There is no one size fits all employment program. That's why the Job Skills vision is building an inclusive society where all people are ensured equitable opportunities to fulfill their career aspirations and participate fully in the community.
Job Skills' employment specialists are there to answer any of your employment questions. Job Skills' staff offer solutions to all job seekers, including youth, newcomers, mature workers, persons with disabilities, and entrepreneurs. Job Skills' knowledgeable team can help you make educated decisions, set goals, and create a strategy to help you become happier in your career. Job Skills works with local employers creating employment opportunities for Job Skills' clients.
Thanks to government funding, Job Skills' programs and services are free to all users. Job Skills have locations across Keswick, Stouffville, Markham, Brampton, and Mississauga. Job Skills also offers virtual services for community members unable to attend one of our offices for in-person activities.
Find your employment solution today. Visit www.jobskills.org