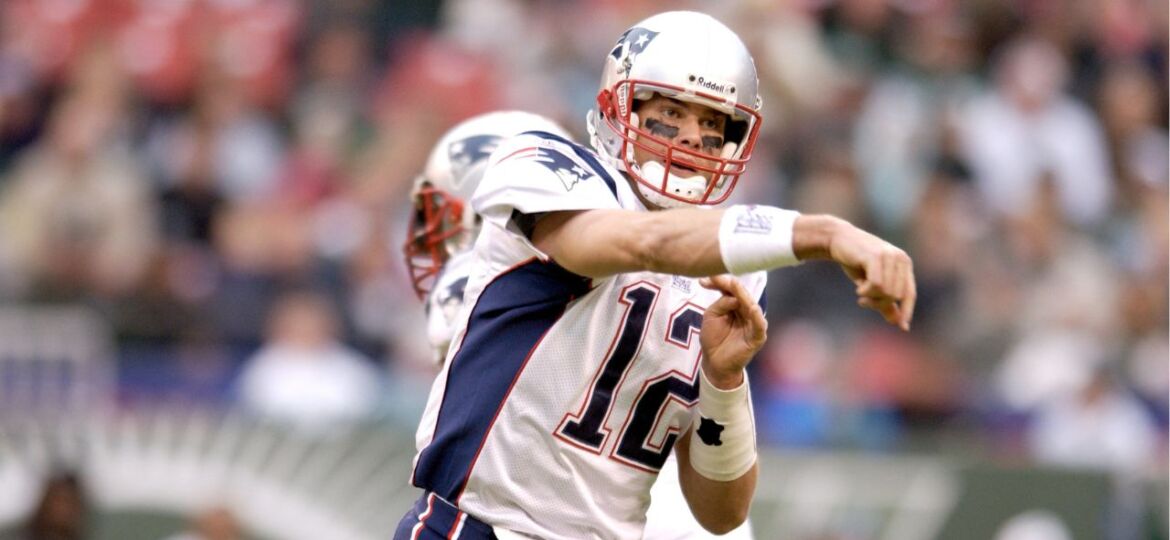 No matter what profession you're in, it's important to strive for greatness. Not only does this benefit you in terms of career advancement and personal satisfaction, but it also contributes to the overall quality and success of your field. By being the best in your line of work, you set a high standard for yourself and others, inspiring innovation and making a positive impact on society. Whether you're a teacher, doctor, lawyer, artist, or anything else, you have the power to make a difference in your profession and the world. So, never settle for mediocrity and always aim to excel.
Take a look at Tom Brady, widely regarded as the greatest quarterback of all time. His incredible achievements are the result of his hard work, dedication, and passion for the game. Brady exemplified some key principles that can help you excel in your field and leave a lasting legacy like him.
"He's the ultimate competitor and he's a winner. He's everything you want in a quarterback." – Rob Gronkowski
First, set high goals and pursue them relentlessly. Brady always aimed to win championships and improve his performance, even in the face of challenges. He never gave up on his dreams and worked hard to overcome any obstacles that came his way. Learn from his example by setting ambitious yet achievable goals for yourself and putting in the work to achieve them. Don't let fear or doubt hold you back from pursuing your passion and reaching your full potential.
Secondly, learn from the best and seek feedback. Brady has always been eager to learn and grow, seeking advice from top coaches and teammates. You can follow his lead by finding role models and mentors in your profession and learning from their experiences and advice. Additionally, seeking feedback from others can help you identify your strengths and weaknesses and improve your performance.
Next, be adaptable and embrace challenges. Brady has faced different teams, systems, and opponents throughout his career, and he has always embraced new challenges and opportunities. He's shown resilience and flexibility in dealing with injuries, controversies, and losses. You can do the same by being open to change and innovation in your profession, and showing resilience and flexibility in the face of difficulties and failures.
Be a leader and a team player. Brady has been a true leader throughout his career, inspiring and motivating those around him. He's shown respect, humility, and gratitude to everyone who has supported him. Follow his example by being a leader and a team player in your profession, inspiring others with your vision and passion. Also, remember to show respect, humility, and gratitude to those who help you along the way.
"He's a legend. He's a living legend. He's an icon. He's one of those guys that you'll tell your kids and your grandkids about." – Patrick Mahomes
Lastly, let's talk about legacy. It's not just about being remembered after we're gone, but also about the values, principles, and contributions we leave behind. Legacy is what gives meaning and purpose to our existence, and it motivates us to strive for excellence and positive change. It transcends time and space, influencing even those we never meet. So, let's leave behind a legacy that makes the world a better place.
ABOUT JOB SKILLS
For 35 plus years, Job Skills has been delivering solutions to job seekers and moving people into sustainable, meaningful employment. Throughout their long history, Job Skills has recognized that not every job seeker is the same. There is no one size fits all employment program. That's why the Job Skills vision is building an inclusive society where all people are ensured equitable opportunities to fulfill their career aspirations and participate fully in the community.
Job Skills' employment specialists are there to answer any of your employment questions. Job Skills' staff offer solutions to all job seekers, including youth, newcomers, mature workers, persons with disabilities, and entrepreneurs. Job Skills' knowledgeable team can help you make educated decisions, set goals, and create a strategy to help you become happier in your career. Job Skills works with local employers creating employment opportunities for Job Skills' clients.
Thanks to government funding, Job Skills' programs and services are free to all users. Job Skills have locations across Keswick, Stouffville, Markham, Brampton, and Mississauga. Job Skills also offers virtual services for community members unable to attend one of our offices for in-person activities.
Find your employment solution today. Visit www.jobskills.org