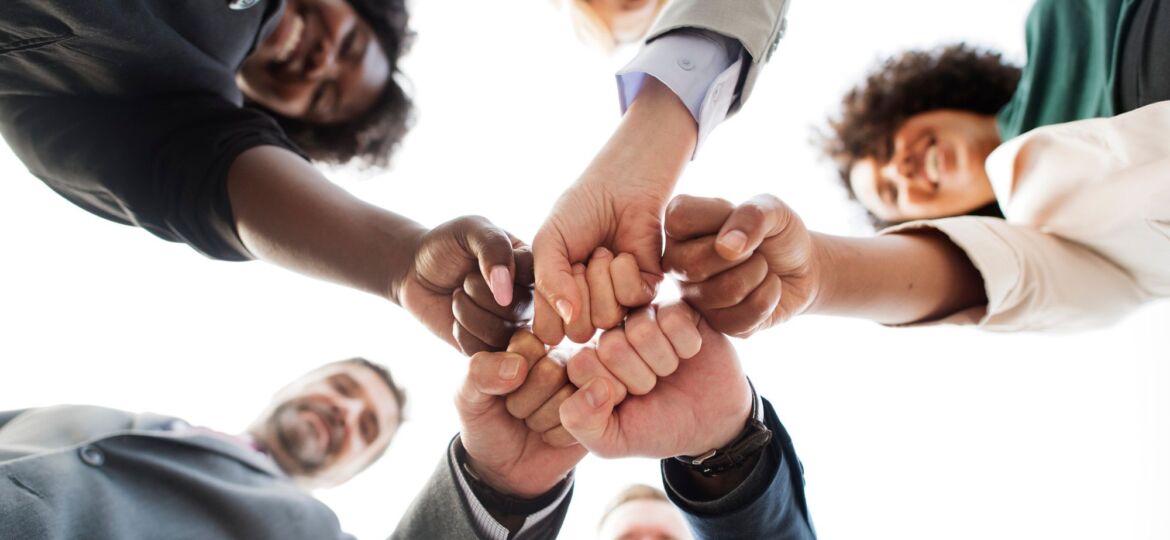 Collaborating effectively with team members is one of the most important parts of successful business operations. Without effective communication, a team can quickly become ineffective at solving problems and making progress. To get to their full potential, teams need to find ways to foster positive communication and collaboration.
One way to do this is by creating an environment where everyone feels comfortable speaking up and offering solutions or ideas. This means embracing a constructive approach that encourages each person's input, no matter how small it may be. A good leader will also provide clear instructions and direction to ensure everyone understands what needs to be done, who is responsible for what tasks, and when deadlines should be met. By doing this, team members are empowered to contribute their skills and knowledge for the greater good of the project.
Another key aspect of fostering a collaborative environment is creating trust between team members. Having an atmosphere where people feel safe expressing themselves helps people create better connections within the team and allows them to work together more effectively. Strategies such as avoiding blame or finger-pointing during difficult conversations can help build trust amongst the group over time.
Having clear processes in place that ensure everyone's contributions are recognized also goes a long way towards fostering positive communication within your team. Making sure all members understand how their roles fit into the overall scheme of things reinforces understanding of why different tasks must be completed in order for the team to succeed. This can also motivate team members who might feel like they aren't contributing enough or that their efforts are going unrecognized.
Finally, fostering specific types of behavior among your group is another great way to build a culture of collaboration among your team. For example, establishing ground rules that promote respectful dialogue is a key starting point for any collaborative endeavor—this encourages open dialogue amongst team members so everyone feels comfortable adding valuable insights into any discussion or decision-making process going on within the group. Additionally, allowing plenty of time for feedback from all individuals involved gives everyone an equal chance at being heard and understood by the entire group—increasing chances for successful teamwork in the long run!
The benefits of creating an environment focused on positive collaboration can be huge—not only does it make tasks easier and faster (because everybody knows what each other's expectations are), but it helps your entire organization grow stronger overall because everyone understands how important each individual contribution is when working towards common goals together! So if you want to unlock your teams full potential and enhance collaboration through positive communication—these strategies can help you get there!
About Job Skills
For 35 plus years' Job Skills has been delivering solutions to job seekers and moving people into sustainable, meaningful employment. Throughout their long history, Job Skills has recognized that not every job seeker is the same. There is no one size fits all employment program. That's why the Job Skills vision is building an inclusive society where all people are ensured equitable opportunities to fulfill their career aspirations and participate fully in the community.
Job Skills' employment specialists are there to answer any of your employment questions. Job Skills' staff offer solutions to all job seekers, including youth, newcomers, mature workers, persons with disabilities, and entrepreneurs. Job Skills knowledgeable team can help you make educated decisions, set goals, and create a strategy to help you become happier in your career. Job Skills works with local employers creating employment opportunities for Job Skills' clients.
Thanks to government funding, Job Skills' programs and services are free to all users. Job Skills have locations across Keswick, Markham, Brampton, and Mississauga. Job Skills also offers virtual services for community members unable to attend one of our offices for in-person activities.
Find your employment solution today. Visit www.jobskills.org