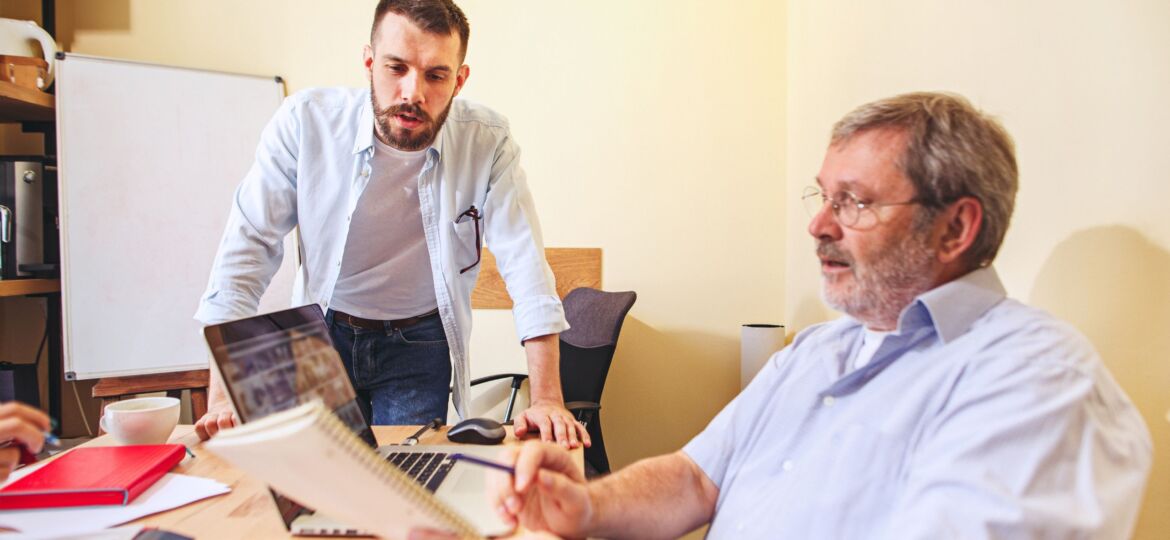 Transitioning from college to the workforce can be a daunting experience for young employees. It's a time when they have to learn how to navigate corporate politics and deal with the pressure of meeting and exceeding their performance targets. Among the many things they need to master, active listening and questioning are critical for young employees initiating their first career jobs. In this blog post, we explore how active listening and questioning can assist new employees in overcoming professional challenges, facilitating their learning process, and maximizing their workplace productivity.
For starters, tenured coworkers possess a wealth of knowledge and experience because they have been with the organization for an extended period. It's important to leverage this valuable asset fully, especially for novices who require a comprehensive understanding of the industry nuances, job requirements, organizational culture, and workflows. Active listening, asking pertinent questions, and seeking guidance can help new employees learn what has and has not worked for their colleagues. This learning process accelerates onboarding, reduces errors, and enhances productivity because it increases knowledge transfer and helps build vital networks.
Secondly, trying to do too much too soon often results in lower-quality work. New employees may not yet possess the necessary skills or mastery of company-specific systems to deliver quality outcomes. It's vital that new employees avoid an overzealous approach that might signal a lack of respect for the time and effort required to produce quality outcomes. Instead, they should take an incremental approach and continuously ask for feedback to ensure they are on the right path. This approach enables new employees to contribute positively while remaining teachable.
To become successful in the workplace, young employees should adopt a growth mindset. It's crucial to recognize that learning is an ongoing process that requires patience and effort. They should be willing to embrace challenges and feedback from tenured coworkers to foster resilience and strive for continuous improvement. It's vital to balance eagerness to contribute with respect for the wisdom of tenured workers, which is key for long-term success. Efficiency, in this sense, is less about speed and far more about learning to work smart.
In addition, active listening, questioning, and seeking new ideas lead to innovation. Innovation inspires new perspectives, insights, and ideas to enhance products, services, or processes. This creative and innovative approach can be facilitated by creating cross-functional teams aimed at solving unique and complex problems. Such an approach creates a culture where active listening and questioning become a standard practice, ultimately fueling innovation and organizational growth.
Active listening and questioning are fundamental skills every new employee should hone while entering the workforce. These skills not only help new employees build relationships with tenured colleagues but also enable them to understand the company and industry nuances. By following a growth mindset, new employees can balance their eagerness to contribute with respect for the wisdom of their coworkers, leading to long-term success. Incorporating open communication, questioning, and seeking feedback also creates a culture of innovation, creativity, and organizational growth. By using these skills, new employees can accelerate their onboarding, enhance their productivity, and successfully navigate their career journey.
ABOUT JOB SKILLS
For 35 plus years, Job Skills has been delivering solutions to job seekers and moving people into sustainable, meaningful employment. Throughout their long history, Job Skills has recognized that not every job seeker is the same. There is no one size fits all employment program. That's why the Job Skills vision is building an inclusive society where all people are ensured equitable opportunities to fulfill their career aspirations and participate fully in the community.
Job Skills' employment specialists are there to answer any of your employment questions. Job Skills' staff offer solutions to all job seekers, including youth, newcomers, mature workers, persons with disabilities, and entrepreneurs. Job Skills' knowledgeable team can help you make educated decisions, set goals, and create a strategy to help you become happier in your career. Job Skills works with local employers creating employment opportunities for Job Skills' clients.
Thanks to government funding, Job Skills' programs and services are free to all users. Job Skills have locations across Keswick, Stouffville, Markham, Brampton, and Mississauga. Job Skills also offers virtual services for community members unable to attend one of our offices for in-person activities.
Find your employment solution today. Visit www.jobskills.org