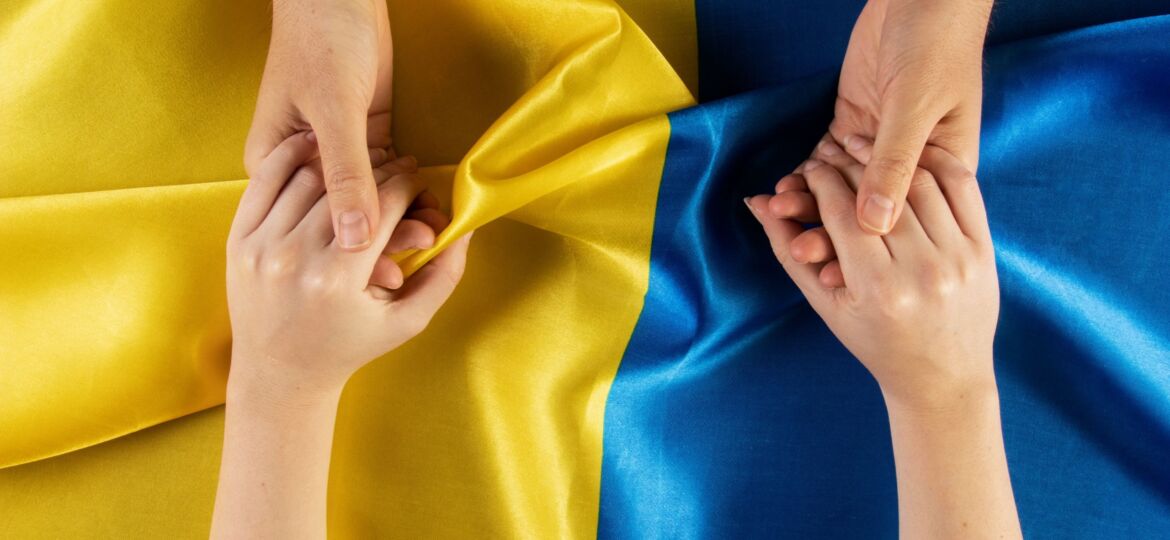 Starting a new life in a new country can be incredibly daunting. For Ukrainian refugees and other newcomers to Canada, this daunting challenge can feel even more overwhelming due to the hurdles they face trying to secure employment. But it doesn't have to be that way. With the right support, newcomers can overcome the challenges they face and achieve career success in Canada. This blog post will explore some of the obstacles facing Ukrainian refugees and other newcomers and offer some practical advice on how to overcome them.
One of the main obstacles facing Ukrainian refugees and other newcomers in securing employment in Canada is the language barrier. While some may be fluent in English or French, there can still be a significant difference with colloquialisms and cultural nuances. This may pose a problem during job interviews or even in everyday business communication. However, this barrier can be overcome through additional language training, cultural orientation, and other supportive measures.
Another major challenge is the lack of recognition of foreign credentials. Many highly qualified professionals who move to Canada may find that their credentials are not recognized. This presents them with significant difficulties, as they may need to start from scratch and re-qualify in their profession. Working with local professional associations, educational institutions, and training providers can help overcome these obstacles and get foreign credentials recognized.
Newcomers may also find it challenging to navigate the Canadian job market norms. Cultures differ, and what works in one country may not be effective in another. The good news, however, is that many resources are available to help newcomers learn the ropes and better understand the nuances. Employment professionals can provide great help in this regard as they understand the Canadian labor market and can offer tailoring resume, interview preparation, and insider insights, and other job search support.
Lastly, even though Canada is known for its welcoming policy, some newcomers can face unconscious bias or discrimination in the job application process. Fortunately, there are many government and non-governmental organizations that work to address these barriers, and newcomers are encouraged to use these resources.
The challenges facing Ukrainian refugees and other newcomers in Canada may seem overwhelming, but with the right support and mentorship, these challenges can be overcome. While newcomers can seek online resources, it's always best to work with experienced professionals who understand the Canadian job market and can offer tailored support. Navigating the job market as a newcomer can be hard, but by working with professionals and taking advantage of available resources, Ukrainian refugees and other newcomers to Canada can achieve career success and create a new life in their new home.
Job Skills' Simpact Practice Firm is a safe and supportive environment designed to assist Ukrainian and Newcomer clients with learning what is required to integrate seamlessly into the Canadian workplace. Clients will interact and build relationships with others, settling into a new environment and having a shared experience.
The Practice Firm enables clients to build networks, practice hands-on skills, gain confidence with workplace language through practical exercises/projects, learn about Canadian workplace norms and engage with guest speakers, including CMHA and sector-specific experts, to assist them with their employment and wellness goals.
Clients will participate in developing a personalized return to work action plan and receive one-on-one career coaching while working with a Facilitator/Coach and Employer Relations Specialist to attain a positive outcome in finding employment. For more information, visit https://www.jobskills.org/simpact/

ABOUT JOB SKILLS
For 35 plus years, Job Skills has been delivering solutions to job seekers and moving people into sustainable, meaningful employment. Throughout their long history, Job Skills has recognized that not every job seeker is the same. There is no one size fits all employment program. That's why the Job Skills vision is building an inclusive society where all people are ensured equitable opportunities to fulfill their career aspirations and participate fully in the community.
Job Skills' employment specialists are there to answer any of your employment questions. Job Skills' staff offer solutions to all job seekers, including youth, newcomers, mature workers, persons with disabilities, and entrepreneurs. Job Skills' knowledgeable team can help you make educated decisions, set goals, and create a strategy to help you become happier in your career. Job Skills works with local employers creating employment opportunities for Job Skills' clients.
Thanks to government funding, Job Skills' programs and services are free to all users. Job Skills have locations across Keswick, Stouffville, Markham, Brampton, and Mississauga. Job Skills also offers virtual services for community members unable to attend one of our offices for in-person activities.
Find your employment solution today. Visit www.jobskills.org