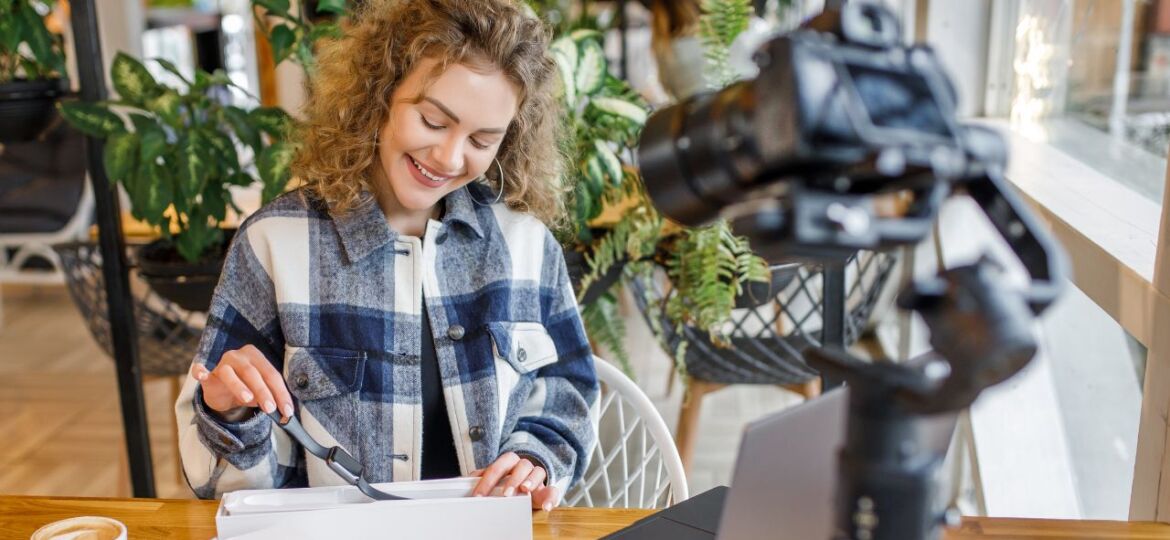 The world of content creation has exploded over the past few years, thanks to an ever-increasing demand for quality content across various platforms. Content creators are now an integral part of the online ecosystem, with their work influencing and shaping the opinions of millions of people worldwide. But being a content creator isn't just about likes, shares, and followers; it's a challenging and rewarding career that offers a wide range of benefits. In this blog post we will dive deep into the most rewarding aspects of being a content creator and see how it can impact your life in a positive way.
Opportunities for creativity and self-expression:
One of the most significant benefits of being a content creator is the ability to express yourself creatively. As a content creator, you have the freedom to create whatever you want, however, you want it. Whether you want to make videos, write blogs, or record podcasts, content creation allows you to express your unique perspective and showcase your creativity. You have the power to tell your story and share your ideas with the world.
Impact and influence on audiences:
As a content creator, your work can have a profound impact on the lives of your audience. You have the ability to shape opinions, inspire change, and deliver information in a way that resonates with people. Whether you're creating content for a personal brand or a global organization, your work can influence millions of people and make a significant impact on the world.
Building a community and forming connections with like-minded individuals:
One of the most rewarding aspects of content creation is the opportunity to build a community around your work. By creating content that resonates with people, you can attract a loyal following of like-minded individuals who share your values and beliefs. You can form meaningful connections with people from all around the world and build relationships that will last a lifetime.
Personal growth through continuous learning and skill development:
Creating content requires a lot of hard work, dedication, and continuous learning. No matter how much experience you have, there's always room for growth and improvement. As a content creator, you have the opportunity to learn new skills, experiment with new techniques, and challenge yourself to become better at what you do.
Recognition and validation from peers and audiences:
Creating content can be a lonely and isolating experience, but the rewards of recognition and validation from others can be incredibly motivating. When people appreciate and acknowledge your work, you feel valued and appreciated. This recognition can come in various forms, such as likes, comments, shares, and awards. Knowing that your work is making a difference in people's lives is one of the most fulfilling experiences in the world.
Being a content creator is not just a job; it's a way of life. The rewards of content creation are numerous, from the joy of expressing yourself creatively to the satisfaction of making an impact on people's lives. It's a challenging and fulfilling career that allows you to build a community, learn new skills, and grow both personally and professionally. If you're passionate about creating content and want to make a positive impact on the world, this is the perfect career for you. So take the plunge, start creating, and see where it takes you!
ABOUT JOB SKILLS
For 35 plus years, Job Skills has been delivering solutions to job seekers and moving people into sustainable, meaningful employment. Throughout their long history, Job Skills has recognized that not every job seeker is the same. There is no one size fits all employment program. That's why the Job Skills vision is building an inclusive society where all people are ensured equitable opportunities to fulfill their career aspirations and participate fully in the community.
Job Skills' employment specialists are there to answer any of your employment questions. Job Skills' staff offer solutions to all job seekers, including youth, newcomers, mature workers, persons with disabilities, and entrepreneurs. Job Skills' knowledgeable team can help you make educated decisions, set goals, and create a strategy to help you become happier in your career. Job Skills works with local employers creating employment opportunities for Job Skills' clients.
Thanks to government funding, Job Skills' programs and services are free to all users. Job Skills have locations across Keswick, Stouffville, Markham, Brampton, and Mississauga. Job Skills also offers virtual services for community members unable to attend one of our offices for in-person activities.
Find your employment solution today. Visit www.jobskills.org