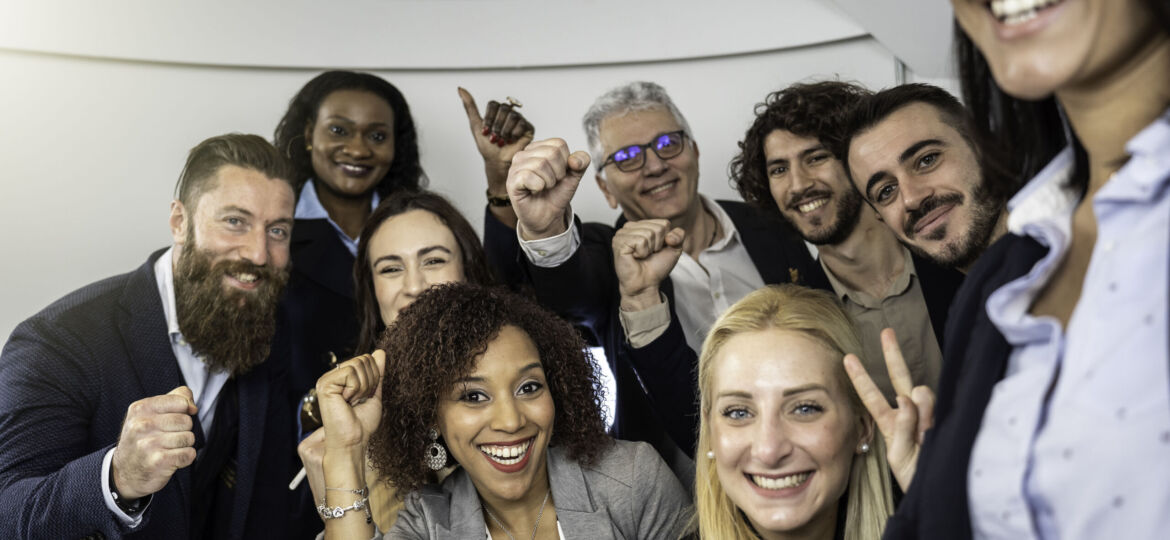 As the Canadian workforce continues to evolve, we're beginning to see a broad range of age groups in the workplace. With the emergence of Generation Z (born between 1997 and 2012), we now have five generations actively employed in Canada.
The oldest generation, the Silent Generation (born between 1925 and 1945), has a vastly different skill set and mindset than the youngest, Generation Z. This unprecedented mix of generations presents a challenge for employers to manage in a way that considers the characteristics of each generation.
Employers can benefit from implementing generational management strategies. It is important to be mindful of generational differences and recognize the unique strengths that each generation brings to the table.
When it comes to communication, for instance, employers should recognize that different generations prefer different methods. Millennials tend to be tech savvy and prefer frequent digital updates or communications via social media. On the other hand, Baby Boomers are less likely to embrace digital communication and might prefer a face-to-face meeting.
Employers should also focus on creating an enjoyable work environment. This will help foster collaboration and a sense of personal satisfaction among employees. Offering flexible scheduling and recognizing employees' accomplishments can be an effective way to bridge the gap between age groups and make management more effective.
The multi-generational workforce offers many rewards, including an array of knowledge, perspectives, and life experiences. By applying generational management strategies, employers can better manage their diverse workforce and make the most of the unique dynamics present between generations.
With 35 years of business experience, Job Skills staff are here to support your hiring needs and help you stay informed and connected to up-to-date resources, tools, financial incentives, and links to relevant business information.
Get started with one of our employer relations specialists to find out how we can support you with the services you need and connect you with the best candidates for your business.
___________________________________________________________________________________________________________________________
Job Skills' employment specialists are there to answer any of your employment questions. Job Skills' staff offer solutions to all job seekers, including youth, newcomers, mature workers, persons with disabilities, and entrepreneurs. Job Skills knowledgeable team can help you make educated decisions, set goals, and create a strategy to help you become happier in your career. Job Skills works with local employers creating employment opportunities for Job Skills' clients.
Thanks to government funding, Job Skills' programs and services are free to all users. Job Skills have locations across Keswick, Markham, Brampton, and Mississauga. Job Skills also offers virtual services for community members unable to attend one of our offices for in-person activities.
Find your employment solution today. Visit www.jobskills.org