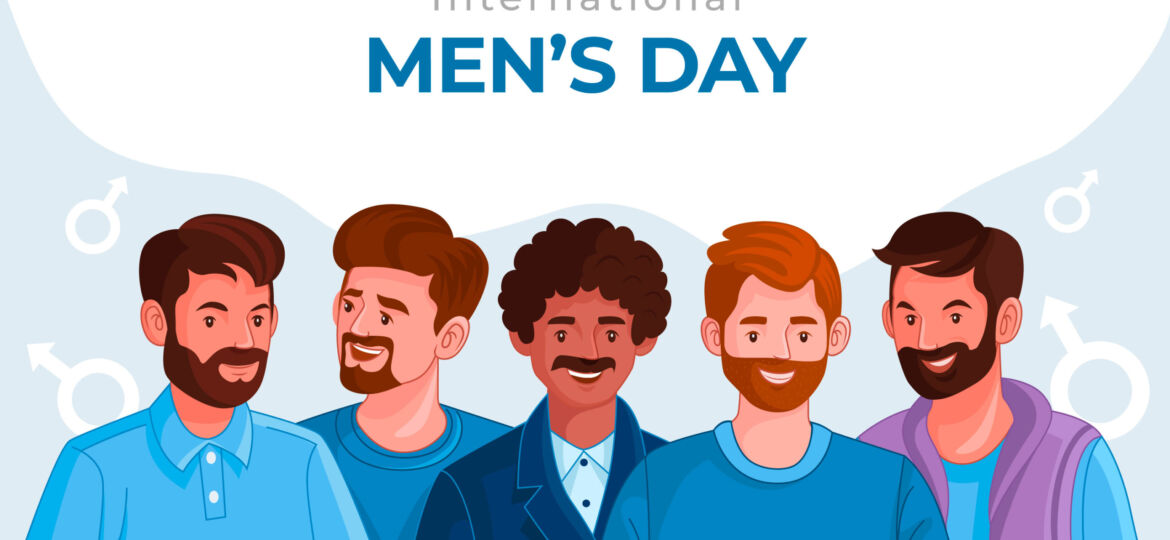 Every year on 19 November, people around the world celebrate International Men's Day, but it is not just another holiday or a cause for gift-giving. It's an annual event that acknowledges the positive contributions of men to the world, their families, and their communities. However, it's also an opportunity to raise awareness of the challenges and issues that men and boys face, such as health, education, violence, and discrimination. This year, the theme for International Men's Day 2023 is "Zero Male Suicide". This theme aims to spread awareness about the alarming rate of male suicide around the world and encourages men to seek help and support when they are struggling with mental health issues. In this blog post, we will discuss the importance of this theme and how everyone can help prevent male suicide.
The idea that men are strong and should always remain in control of their emotions has been ingrained in our society. However, this perception of masculinity has led to a culture whereby men do not feel comfortable discussing their mental health struggles openly. Male suicide is becoming an increasingly pressing problem, and it has been reported that suicide is the leading cause of death in men aged 15-44 in Australia2. Nonetheless, the current pandemic has contributed to a surge in mental health issues among men worldwide. It is essential to discuss the issues of male mental health and suicide openly. If we are going to eradicate male suicide, it's critical to understand first that it's okay to not be okay and to ask for help.
According to the World Health Organization, men are more likely to die by suicide than women, accounting for approximately 75% of all suicides3. The numbers show that there is a significant need to address this issue. We need to focus on creating spaces where men feel comfortable discussing their mental health struggles without the fear of being stigmatized. We also need to recognize the symptoms of mental health struggles in men and encourage them to seek professional help.
The "Zero Male Suicide" theme highlights the need for more action and research towards preventing male suicide. We must look into the underlying causes of male suicide, such as societal pressure, economic, and political factors contributing to the crisis. Organizations and healthcare providers can use this opportunity to link more men to mental health resources and build more community support. Support networks for men who have experienced suicidal thoughts need to be accessible to more people to help those with mental health issues to overcome these struggles.
We all have a role to play in the fight against male suicide. As individuals, we can check on our male friends and family members and provide them with the support they need when they are struggling. We can also educate ourselves about male mental health to better manage symptoms of depression and other mental health issues. As a community, we can advocate for programs geared towards male mental health.

ABOUT JOB SKILLS
For 35 plus years, Job Skills has been delivering solutions to job seekers and moving people into sustainable, meaningful employment. Throughout their long history, Job Skills has recognized that not every job seeker is the same. There is no one size fits all employment program. That's why the Job Skills vision is building an inclusive society where all people are ensured equitable opportunities to fulfill their career aspirations and participate fully in the community.
Job Skills' employment specialists are there to answer any of your employment questions. Job Skills' staff offer solutions to all job seekers, including youth, newcomers, mature workers, persons with disabilities, and entrepreneurs. Job Skills' knowledgeable team can help you make educated decisions, set goals, and create a strategy to help you become happier in your career. Job Skills works with local employers creating employment opportunities for Job Skills' clients.
Thanks to government funding, Job Skills' programs and services are free to all users. Job Skills have locations across Keswick, Stouffville, Markham, Brampton, and Mississauga. Job Skills also offers virtual services for community members unable to attend one of our offices for in-person activities.
Find your employment solution today. Visit www.jobskills.org