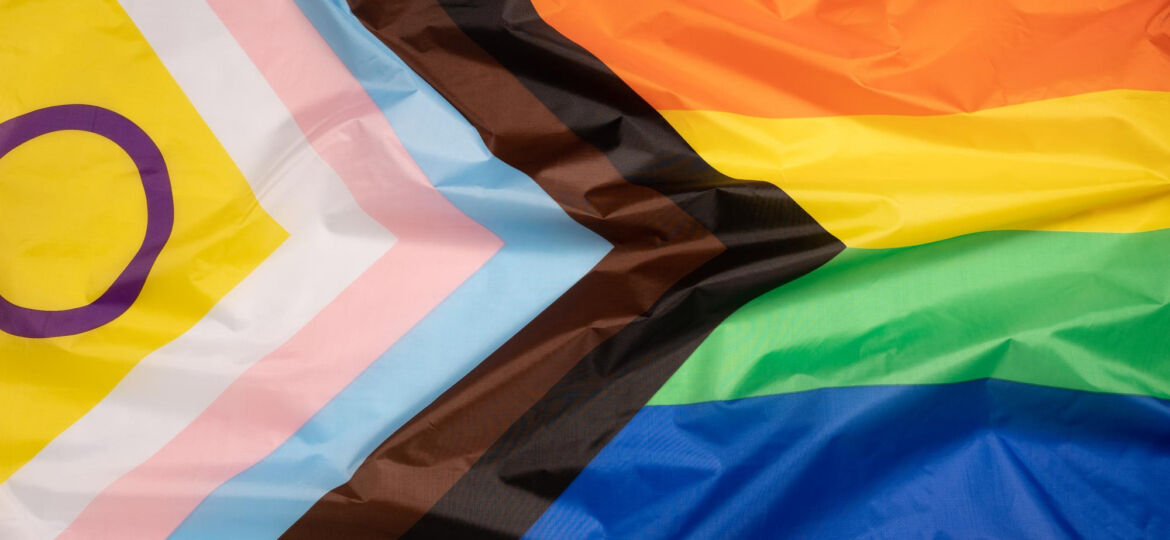 Every year on November 20, people around the world observe Transgender Day of Remembrance (TDOR). This day serves as a reminder to honour and mourn the lives of transgender people who have been killed because of transphobia and hate. As allies and friends of the transgender community, it is crucial to understand the challenges and risks that transgender individuals face in their daily lives. Transphobia is the fear, hatred, or discrimination of transgender people, who do not identify with their assigned gender at birth.
Transgender people have to fight for basic human rights such as access to healthcare, education, and legal protection. Transgender women of color particularly face higher risks of violence and oppression. According to the International Transgender Day of Remembrance website, at least 375 transgender people were murdered worldwide in 2020. Many more cases go unreported or misgendered.
As individuals, we can play an essential part in being a support system for the transgender community. Let's take a closer look at ways we can show our support for the transgender community.
Understanding Transgender Issues and Terminology
One of the most fundamental ways to support a transgender individual is to understand transgender issues and terminology. It is important to use correct pronouns and gender identities when referring to a transgender individual. Familiarize yourself with the differences between gender identity, sex assigned at birth, and gender expression. When in doubt, ask politely. It's better to ask than to assume and potentially cause harm.
Listening to Transgender Voices
Transgender individuals face many challenges and are subject to discrimination, harassment, and hate crimes regularly. Listening to transgender individuals, amplifying their voices, and respecting their privacy is vital in showing support. When seeking to learn from the community, allow the individuals to tell their stories. Avoid making assumptions or asking invasive questions. Respect their privacy and boundaries.
Speaking Up Against Transphobia
As allies for the transgender community, it is essential that we speak up against transphobia. Whether it's workplace discrimination, bullying, harassment, or violence, silence is not an option. Speak up when someone uses derogatory slurs or discriminates against transgender individuals. Advocate for laws that protect the rights of transgender individuals. Participate in protests or movements that aim to advocate for transgender rights and awareness. Remember, small steps taken can contribute immensely.
Educate Yourself and Others
Transgender individuals often have to spend a considerable amount of time educating others about their gender identity. Actively seek resources to learn more about transgender issues, terminology, and experience. Use the knowledge you gain to educate others around you. Dispel myths and stereotypes used against transgender individuals. Encourage friends and family to follow your lead and show support for trans people.
Promote Visibility and Inclusion
Transgender individuals have often felt isolated, excluded, and invisible. By promoting visibility, we give the community recognition, awareness, and social acceptance. When creating a presentation or event, include transgender persons in your speaking panels or keynote. Allow space and encourage opportunities for transgender individuals to participate and lead. In turn, this will help reduce internalized fears and allow transgender individuals to feel embraced in a more inclusive society.

ABOUT JOB SKILLS
For 35 plus years, Job Skills has been delivering solutions to job seekers and moving people into sustainable, meaningful employment. Throughout their long history, Job Skills has recognized that not every job seeker is the same. There is no one size fits all employment program. That's why the Job Skills vision is building an inclusive society where all people are ensured equitable opportunities to fulfill their career aspirations and participate fully in the community.
Job Skills' employment specialists are there to answer any of your employment questions. Job Skills' staff offer solutions to all job seekers, including youth, newcomers, mature workers, persons with disabilities, and entrepreneurs. Job Skills' knowledgeable team can help you make educated decisions, set goals, and create a strategy to help you become happier in your career. Job Skills works with local employers creating employment opportunities for Job Skills' clients.
Thanks to government funding, Job Skills' programs and services are free to all users. Job Skills have locations across Keswick, Stouffville, Markham, Brampton, and Mississauga. Job Skills also offers virtual services for community members unable to attend one of our offices for in-person activities.
Find your employment solution today. Visit www.jobskills.org