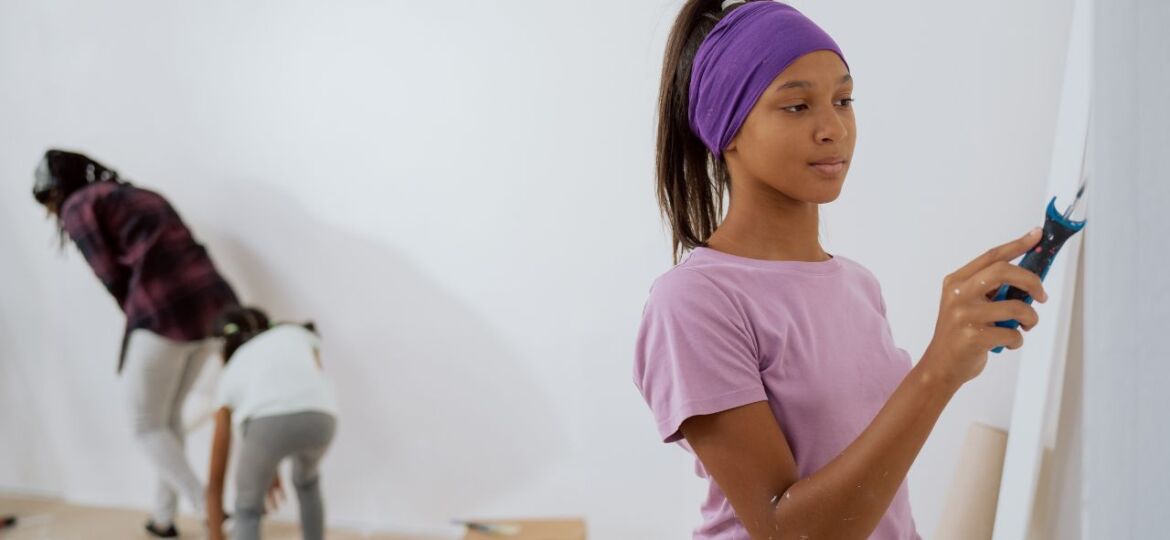 Have you ever felt stuck in a rut or in need of a change? Whether you're feeling down, stressed, or looking to boost your creativity, redecorating a room in your house may be just what you need. The benefits of redecorating go beyond just having a fresh new look and can significantly impact your overall mood and mental health. In this blog, we'll discuss the many benefits of redecorating, including improved functionality, decluttering, and boosted creativity.
Redecorating can improve your functionality by making your space more suitable for your needs and preferences. Do you often find yourself losing things or feeling cramped in your room? Adding more storage or rearranging furniture can make a significant difference in how you utilize and navigate your space. Changing the lighting can also impact your overall functionality; a brighter room can boost your energy and productivity levels. When you create a more comfortable and efficient environment, you'll feel more satisfied and organized in your space.
Redecorating can declutter your space by getting rid of things that you don't need or use anymore. Over time, it's easy to accumulate things that take up space and contribute to a sense of stress or the feeling of being overwhelmed. By donating, selling, or recycling items, you can declutter your space and create a more spacious and stress-free environment. With less clutter, you'll feel a sense of relief and calm when you walk into the room.
Redecorating can boost your creativity by allowing you to express yourself and try new things. Picking colors, patterns, textures, or accessories that reflect your personality and style can make you feel inspired and joyful. Trying out different themes, layouts, or DIY projects can also be a fun and rewarding process that challenges your imagination. By creating a room that aligns with your creative vision, you'll feel more fulfilled and in tune with yourself.
Aside from the practical benefits, redecorating can also be a fulfilling process that gives you a sense of accomplishment and satisfaction. Completing a room makeover from start to finish can be an empowering experience that boosts your confidence. Even small changes like adding a new piece of decor or a pop of color can make a difference in how you feel about your space overall.
ABOUT JOB SKILLS
For 35 plus years, Job Skills has been delivering solutions to job seekers and moving people into sustainable, meaningful employment. Throughout their long history, Job Skills has recognized that not every job seeker is the same. There is no one size fits all employment program. That's why the Job Skills vision is building an inclusive society where all people are ensured equitable opportunities to fulfill their career aspirations and participate fully in the community.
Job Skills' employment specialists are there to answer any of your employment questions. Job Skills' staff offer solutions to all job seekers, including youth, newcomers, mature workers, persons with disabilities, and entrepreneurs. Job Skills' knowledgeable team can help you make educated decisions, set goals, and create a strategy to help you become happier in your career. Job Skills works with local employers creating employment opportunities for Job Skills' clients.
Thanks to government funding, Job Skills' programs and services are free to all users. Job Skills have locations across Keswick, Stouffville, Markham, Brampton, and Mississauga. Job Skills also offers virtual services for community members unable to attend one of our offices for in-person activities.
Find your employment solution today. Visit www.jobskills.org