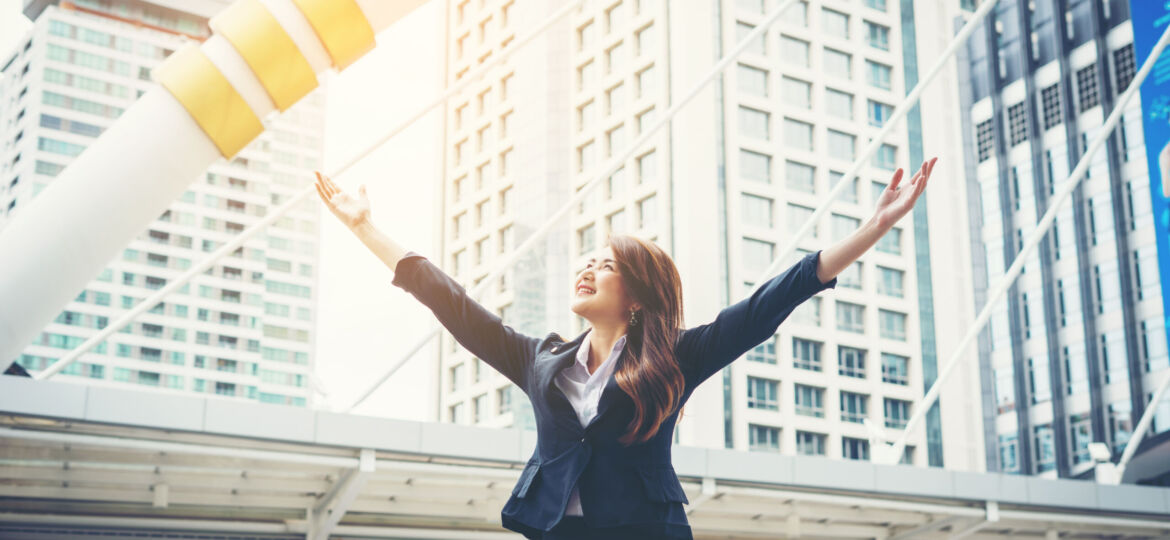 No matter what goals you have in life, it is important to understand that acceptance can play a major role in helping you achieve them.
Although it may seem counterintuitive, having self-acceptance, acceptance of your current circumstances, and acceptance of those around you are essential steps that will put you on the path to success.
The most important kind of acceptance to practice is self-acceptance. Oftentimes, we focus so much on our hopes and dreams and ideal visions for our lives that we forget to truly appreciate and accept where we are right now. Self-acceptance doesn't mean you have to be content with where you are — it simply means that you must be willing to learn and grow from your current circumstances. It's understanding that while progress is in progress, you can take pride in the progress that you have already made. Knowing who you are and what you are capable of, rather than focusing on what you lack or what you believe you should be, is essential for developing the internal motivation to reach your goals.
It is also important to accept your current circumstances as a place to start from. Accepting the current state of your life means being mindful and recognizing the importance of taking advantage of the resources that are available to you. It means understanding that this is the time to set achievable goals and to focus on proactive and positive problem-solving rather than dwelling on what you can't control.
Finally, accept those around you. Treating those around you with compassion and respect will help build relationships and provide external motivation to accomplish your goals. Value the ideas and perspectives of others, look for solutions to challenges together, and recognize the positives involved in interacting with someone whose opinion differs from yours.
Acceptance is key to achieving success, no matter what your goals may be. By developing self-acceptance, accepting your current circumstances, and understanding and valuing the perspectives of those around you, you can create an environment that supports and encourages your personal growth and progress.
____________________________________________________________________________________________________________________________
Job Skills' employment specialists are there to answer any of your employment questions. Job Skills' staff offer solutions to all job seekers, including youth, newcomers, mature workers, persons with disabilities, and entrepreneurs. Job Skills knowledgeable team can help you make educated decisions, set goals, and create a strategy to help you become happier in your career. Job Skills works with local employers creating employment opportunities for Job Skills' clients.
Thanks to government funding, Job Skills' programs and services are free to all users. Job Skills have locations across Keswick, Markham, Brampton, and Mississauga. Job Skills also offers virtual services for community members unable to attend one of our offices for in-person activities.
Find your employment solution today. Visit www.jobskills.org