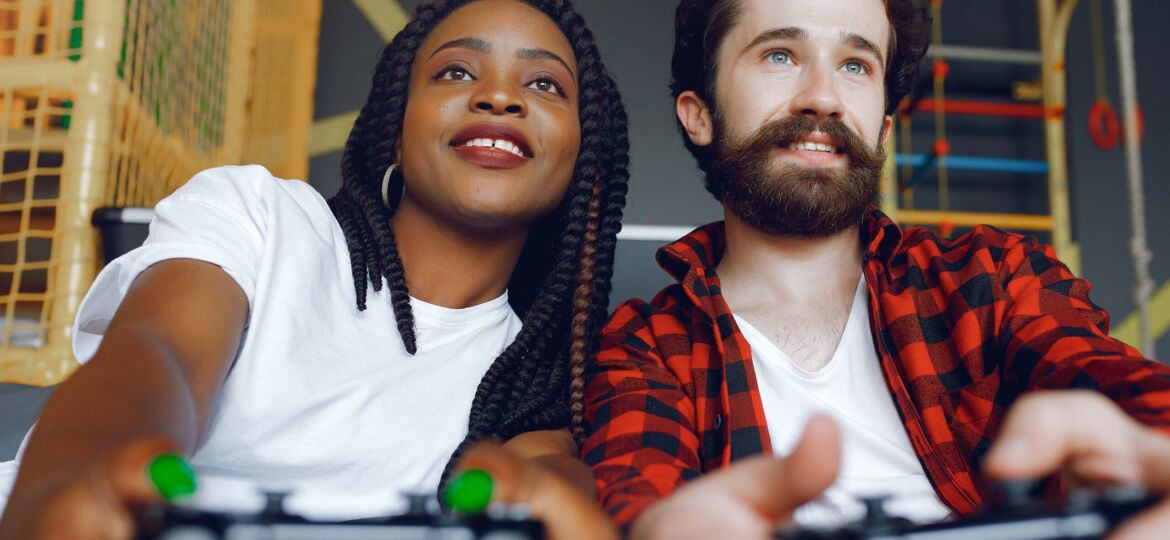 Video games are often seen as a distraction, something to be discouraged and avoided. However, our perception of video games is changing as the industry matures and more people recognize the positive impacts they can have. From cognitive benefits to wider social advantages, playing video games can have surprisingly significant impacts.
Cognitive Benefits: Video games are often highly engaging, requiring a level of attentiveness, challenge, and skill that can provide genuine cognitive benefits. Games like Tetris or Age of Empires have been found to help improve reaction time, problem solving and strategic thinking. This kind of mental stimulation is believed to aid with maintaining superior cognitive function as we age.
Social Advantages: Video gaming is often viewed as a solo activity, but in recent years, online gaming has opened up the possibility for players to interact with people from all over the world. This can make it easier for introverted people to practice their social skills and make friends, as well as helping others brush up on their strategic skills with others who may have different approaches and ideas.
Mental Health Benefits: Playing video games can also have positive impacts on mental health and wellbeing. Video games often provide an escape from real-life scenarios that can be difficult to confront. Studies have also found that gamers often experience a positive boost in self-esteem and sense of mastery, as they're able to overcome challenging virtual scenarios.
Overall, it's clear to see that playing video games can have many unexpected benefits. With an ever-growing list of advantages and new games appearing on the market all the time, there's never been a better time to start exploring this exciting world.
—————————————————————————————————————————————
Job Skills' employment specialists are there to answer any of your employment questions. Job Skills' staff offer solutions to all job seekers, including youth, newcomers, mature workers, persons with disabilities, and entrepreneurs. Job Skills knowledgeable team can help you make educated decisions, set goals, and create a strategy to help you become happier in your career. Job Skills works with local employers creating employment opportunities for Job Skills' clients.
Thanks to government funding, Job Skills' programs and services are free to all users. Job Skills have locations across Keswick, Markham, Brampton, and Mississauga. Job Skills also offers virtual services for community members unable to attend one of our offices for in-person activities.
Find your employment solution today. Visit www.jobskills.org