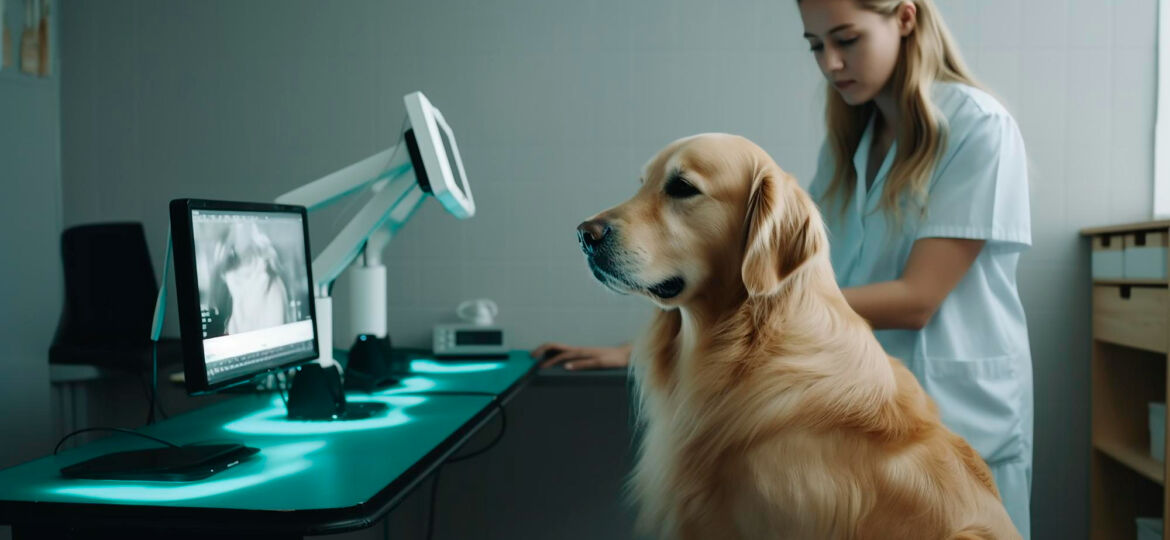 Are you a big animal lover looking for a career that lets you work closely with animals? If so, becoming a Veterinary Technician in Canada might be perfect for you. A Vet Tech is a valuable member of any veterinary team, helping veterinarians provide top-quality healthcare to animals. In this post, we will explore the role a Vet Tech plays in veterinary practices and the steps required to become a certified Vet Tech in Canada.
A Veterinary Technician in Canada is an indispensable member of a veterinary team. Their primary role is to assist veterinarians in delivering animals' healthcare. They usually work in clinical settings and perform various tasks, such as initial examinations, taking vital signs, and drawing blood samples. Vet Techs also perform medical tests to help diagnose animals' diseases and conditions, set machines for diagnostic imaging, and execute treatment orders prescribed by supervising veterinarians. They may also give injections, medications, and fluids to animals under the veterinarian's supervision.
To become a certified Veterinary Technician in Canada, one must complete a two-to-three-year college program in veterinary technology, which is accredited by the Canadian Veterinary Medical Association (CVMA). The veterinary technician program's curriculum usually includes courses on animal anatomy, physiology, pharmacology, and radiology. Students are also required to complete practicum placements to gain hands-on experience in the field. After graduation, candidates must pass the Veterinary Technician National Examination (VTNE), which is offered by the American Association of Veterinary State Boards.
Once certified, a Veterinary Technician can work in various settings, including animal hospitals, clinics, research facilities, and zoos. In these settings, Vet Techs may work with different types of animals, ranging from cats and dogs to horses, cows, and exotic animals. The responsibilities of a Veterinary Technician may also vary depending on their work setting. For example, Vet Techs who work in a research facility may assist in research experiments or carry out laboratory work. In contrast, those who work in a zoo may work closely with zookeepers to provide medical care to animals.
Being a Veterinary Technician is a rewarding career that offers various job opportunities and growth prospects. In addition, vet techs' demand in Canada is projected to increase in the coming years due to the growing pet ownership rates and increasing awareness of animal health. The starting salary of a Vet Tech in Canada usually ranges between $30,000 to $45,000 per annum, depending on their experience and location. However, Vet Techs can increase their earning potential by acquiring additional certifications, such as specializing in a particular field.
A career as a Veterinary Technician in Canada is an excellent choice for animal lovers who want to make a difference in animals' lives. Vet Techs play a crucial role in veterinary practices, aiding veterinarians in providing top-quality healthcare to animals. To become a certified Veterinary Technician, one must complete an accredited veterinary technician program and pass the Veterinary Technician National Examination. Once certified, Vet Techs can work in various settings and with different types of animals, earning a competitive salary and acquiring additional certifications to enhance their skillset. If you are considering a career as a Veterinary Technician in Canada, it's crucial to do thorough research and find out what the profession entails to make an informed decision.
EMPOWERING YOUR JOB SEARCH WITH TOOLS AND SOLUTIONS FOR SUCCESS
Job Skills is pleased to announce that the Bridge to Health Care Alternatives program will once again support internationally trained health care professionals with finding a related career in Canada.
Over the last three years, the program supported 230+ internationally trained professionals with health care work experience to find an alternative career path in their new country. This online program focuses on helping individuals look at career paths in the non-regulated health care industry where certification may not be required.
Participants receive an in depth overview of the Canadian workplace values and expectations, while also learning Canadian workplace terminology and communication. Participants will learn about current job search techniques and develop strategies to enter the Canadian workforce.

ABOUT JOB SKILLS
For 35 plus years, Job Skills has been delivering solutions to job seekers and moving people into sustainable, meaningful employment. Throughout their long history, Job Skills has recognized that not every job seeker is the same. There is no one size fits all employment program. That's why the Job Skills vision is building an inclusive society where all people are ensured equitable opportunities to fulfill their career aspirations and participate fully in the community.
Job Skills' employment specialists are there to answer any of your employment questions. Job Skills' staff offer solutions to all job seekers, including youth, newcomers, mature workers, persons with disabilities, and entrepreneurs. Job Skills' knowledgeable team can help you make educated decisions, set goals, and create a strategy to help you become happier in your career. Job Skills works with local employers creating employment opportunities for Job Skills' clients.
Thanks to government funding, Job Skills' programs and services are free to all users. Job Skills have locations across Keswick, Stouffville, Markham, Brampton, and Mississauga. Job Skills also offers virtual services for community members unable to attend one of our offices for in-person activities.
Find your employment solution today. Visit www.jobskills.org