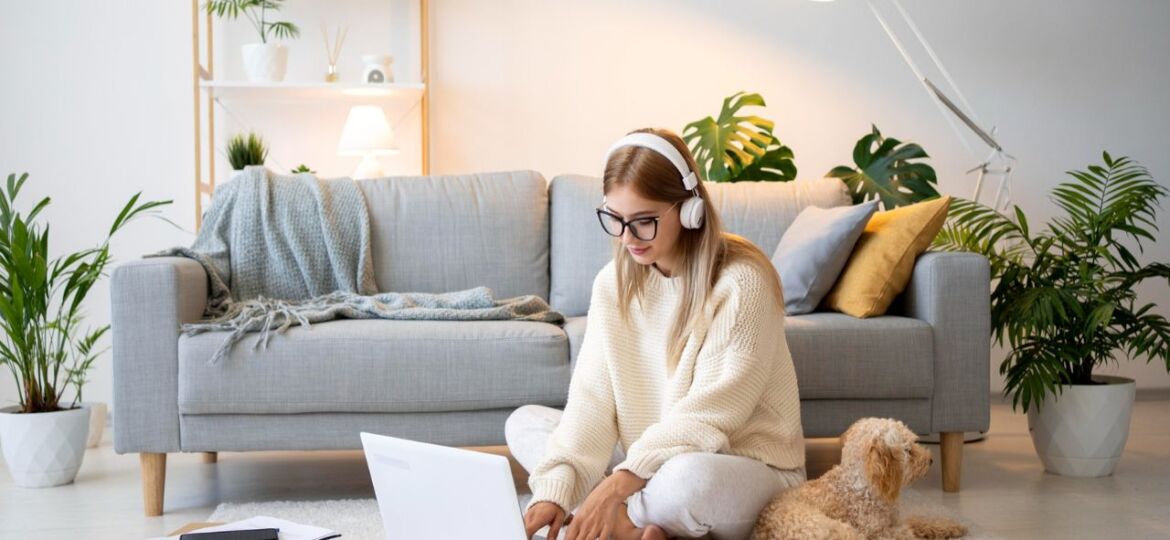 The traditional 9-5 workday is a thing of the past, as more and more companies are adopting flexible working arrangements. Hybrid work, a combination of working in an office and working remotely, has surged in popularity due to its ability to offer employees the best of both worlds. In this blog post, we'll explore the benefits of hybrid work, its future in the workplace, and how companies can make it effective for their employees.
One of the main benefits of hybrid work is the flexibility it provides. Employees can work from wherever they feel most productive, whether that's at home, in a coffee shop, or at the office. This not only helps to reduce commute times but also allows employees to better balance their work and personal life. Additionally, with hybrid work, employees can take full control of their schedules, allowing them to work when they are most effective. This could result in higher levels of productivity, as employees can take breaks when they need to and avoid distractions in the office.
Another advantage of hybrid work is that it can help companies to attract and retain talent. By offering a flexible working arrangement, companies can show their commitment to employees' well-being and work-life balance. This can also help to increase employee engagement, as employees feel valued and trusted by their employer. Furthermore, hybrid work can help to reduce office-based costs, such as rent, utilities and other overheads, that companies would normally have to pay.
To make hybrid work effective, companies must invest in the necessary technologies and create policies that support both in-office and remote work. This means ensuring that employees have access to the right tools, such as video conferencing software, project management tools, and collaboration platforms. Additionally, creating clear policies that outline the expectations and responsibilities of both the employee and the employer can help to ensure that hybrid work is successful.
The future of work is expected to continue to embrace hybrid work, with more companies adopting this flexible approach. The events of the last year have shown that remote working is possible, and many employees have expressed their desire to continue to work from home at least some of the time. However, companies must also ensure that hybrid work arrangements do not create a divide between in-office and remote workers. It's essential to creating a culture that promotes open communication, collaboration, and teamwork, regardless of an employee's physical location.
The future of work is here, and it's hybrid. Companies that embrace this model can enjoy numerous benefits, such as increased productivity, higher employee engagement, and a better work-life balance for employees. While hybrid work may pose some challenges, especially in terms of technology and policy implementation, companies must make the necessary investments to ensure it's successful. Hyrbid work has proven to be a flexible and practical solution that benefits employees and employers alike, supporting work-life balance and creating a productive and effective workplace.

ABOUT JOB SKILLS
For 35 plus years, Job Skills has been delivering solutions to job seekers and moving people into sustainable, meaningful employment. Throughout their long history, Job Skills has recognized that not every job seeker is the same. There is no one size fits all employment program. That's why the Job Skills vision is building an inclusive society where all people are ensured equitable opportunities to fulfill their career aspirations and participate fully in the community.
Job Skills' employment specialists are there to answer any of your employment questions. Job Skills' staff offer solutions to all job seekers, including youth, newcomers, mature workers, persons with disabilities, and entrepreneurs. Job Skills' knowledgeable team can help you make educated decisions, set goals, and create a strategy to help you become happier in your career. Job Skills works with local employers creating employment opportunities for Job Skills' clients.
Thanks to government funding, Job Skills' programs and services are free to all users. Job Skills have locations across Keswick, Stouffville, Markham, Brampton, and Mississauga. Job Skills also offers virtual services for community members unable to attend one of our offices for in-person activities.
Find your employment solution today. Visit www.jobskills.org