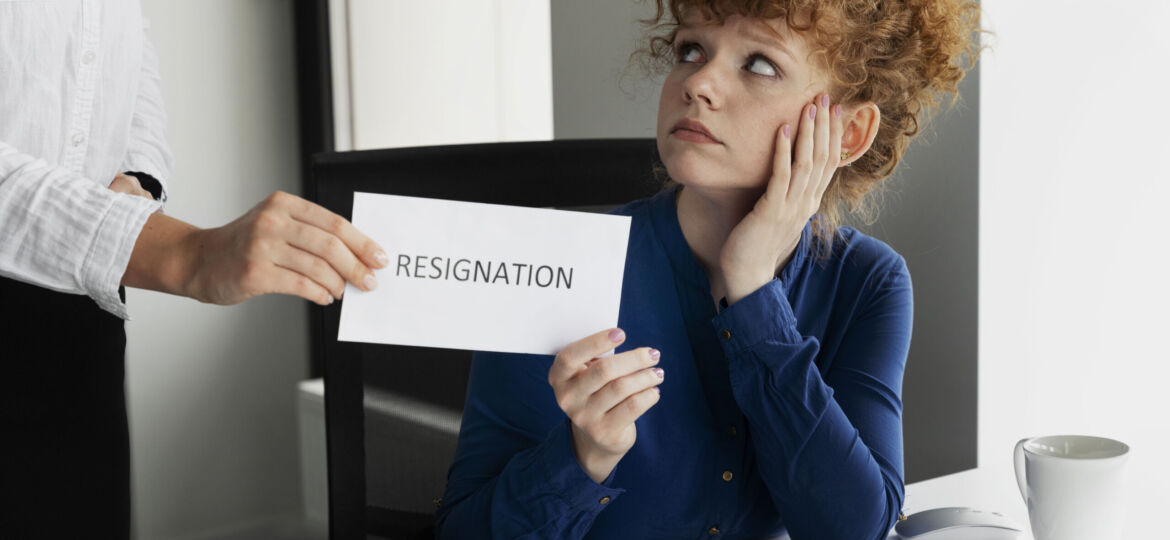 "I want to quit my new job. How soon is too soon?" – I recommend speaking with your employer before you quit your new job.
I started a new job a couple of weeks ago, and I'm not happy. I need help grasping all my new tasks. I wake up in the morning, don't want to go to work, and have anxiety about learning new things because I still haven't mastered what my trainer has already taught me. Things are not going to get better for me. I want to quit my new job. How soon is too soon?
I would never suggest that anybody stay at a job where they aren't happy. However, I recommend speaking with your employer before quitting your new job. Be open and honest. Tell them that you are struggling and don't believe you are grasping your new tasks at the pace you think you should.
Mark Cuban once said, "if you're good at your job, you'll be happy." You may not be happy at your new job because you need to be more confident in completing your tasks. You've only been at the job for a couple of weeks. Some jobs are more challenging to master than others. I would only recommend quitting a new job so early once you have had a serious conversation with your employer. Understanding your company's expectations will help you understand your progress and give you clarity before making a significant decision, like resigning from your position.
If you're not happy in your new job, your employer probably isn't pleased either. Managers and business owners want employees who are so glad and invested in the organization's goals. Be open and honest with your employer. You can create a plan or decide that you are leaving. For all you know, your boss is pleased with your performance so far.
After going through this process, it may be time to move on if things aren't getting better, but that's up to you.
Job Skills' employment specialists are there to answer any of your employment questions. Job Skills' staff offer solutions to all job seekers, including youth, newcomers, mature workers, persons with disabilities, and entrepreneurs. Job Skills knowledgeable team can help you make educated decisions, set goals, and create a strategy to help you become happier in your career. Job Skills works with local employers creating employment opportunities for Job Skills' clients. 
Thanks to government funding, Job Skills' programs and services are free to all users. Job Skills have locations across Keswick, Markham, Brampton, and Mississauga. Job Skills also offers virtual services for community members unable to attend one of our offices for in-person activities.
Find your employment solution today. Visit www.jobskills.org