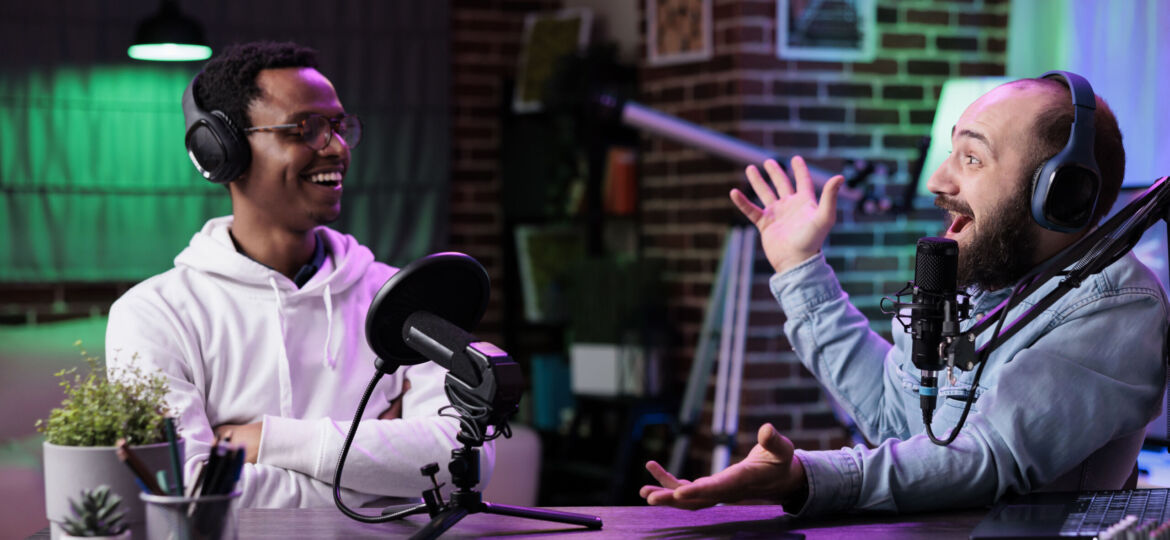 Podcasting has become one of the fastest-growing mediums for communicating with people. With the rise of technology, it's amazing how easy it is for anyone to start their own podcast and get their voice heard. If you're one of those people who have been thinking of starting a podcast, there are a few things you need to know.
The sad truth is, most podcasts that are launched will fail and won't gain a consistent audience, regardless of how good the content is. That doesn't mean you shouldn't try it out. Podcasts can be really fun to create, and you just have to set realistic expectations. Don't be discouraged by the lack of initial success. Try to exceed everything you hoped for, and work hard at it. Remember, podcasting is a slow burn, but once you pick up momentum, you can't stop.
Podcast hosts and video sites like YouTube use AI to track their creators, and consistency is key. Think of it like pushing a car. When you start, it's really slow and hard, but eventually, it will start rolling easy. If you stop, you have to start pushing all over again. Keep the momentum going by putting out content regularly. Even if it is once a month, your audience will be expecting that, so you don't want to disappoint them.
Everybody wants to interview great guests. You're going to get a lot more no's than yes's, but don't let that discourage you. It's a numbers game, so keep taking your shots, and don't be intimidated by the person's status. Just keep asking, and I promise you that somebody will say yes.
You're probably not going to make podcasting your career, so make sure to keep it light and have fun. As soon as it starts to feel like work, than your working, and if you're not making money, what's the point? Don't focus on the money; focus on the fun. You can meet a lot of cool people and have a happy life.
While content is essential, investing in good equipment is as important. Nobody likes listening to a podcast with poor sound quality. A good microphone, headphones, and editing software can improve your sound quality significantly and give your audience a better experience.

ABOUT JOB SKILLS
For 35 plus years, Job Skills has been delivering solutions to job seekers and moving people into sustainable, meaningful employment. Throughout their long history, Job Skills has recognized that not every job seeker is the same. There is no one size fits all employment program. That's why the Job Skills vision is building an inclusive society where all people are ensured equitable opportunities to fulfill their career aspirations and participate fully in the community.
Job Skills' employment specialists are there to answer any of your employment questions. Job Skills' staff offer solutions to all job seekers, including youth, newcomers, mature workers, persons with disabilities, and entrepreneurs. Job Skills' knowledgeable team can help you make educated decisions, set goals, and create a strategy to help you become happier in your career. Job Skills works with local employers creating employment opportunities for Job Skills' clients.
Thanks to government funding, Job Skills' programs and services are free to all users. Job Skills have locations across Keswick, Stouffville, Markham, Brampton, and Mississauga. Job Skills also offers virtual services for community members unable to attend one of our offices for in-person activities.
Find your employment solution today. Visit www.jobskills.org