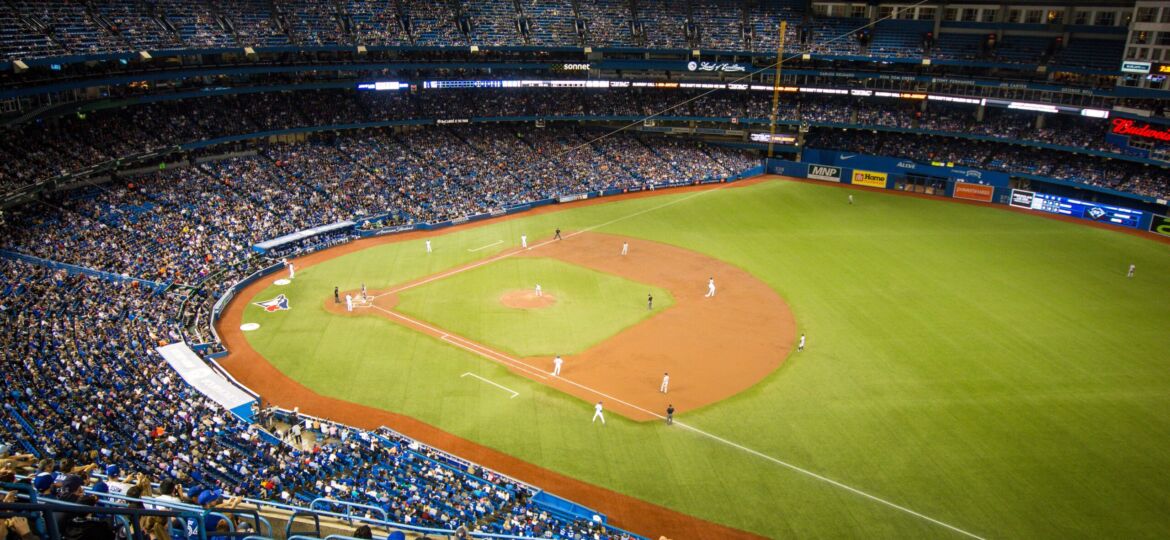 Summertime is here, and it's the perfect time of year to take in a live baseball game in Toronto, enjoy some peanuts, crackerjacks, and cheer on the Blue Jays. However, with the current state of the Blue Jays' season, many fans may not be too eager to spend their hard-earned money on attending a live game. This situation, coupled with the fact that Major League Baseball (MLB) isn't doing enough to bolster the game's entertainment value, is a concern for the sport's future. In this blog post, we'll discuss why MLB needs to focus on enhancing the entertainment value rather than relying heavily on nostalgia to keep fans engaged.
For starters, despite the addition of pitch clocks and other like-minded changes introduced into the game, it hasn't resulted in a significant uptick in interest levels for MLB. The pace of the game might otherwise be okay, but that doesn't mean that fans will automatically show up at the games. This lack of engagement highlights that MLB's current strategy is somewhat flawed.
Furthermore, MLB is not embracing the on-demand world, which we all currently inhabit. The younger audience demographic, in particular, has a shorter attention span and isn't necessarily drawn to the nostalgic aspects of the game. MLB needs to adapt and create a more contemporary environment that caters to the modern needs of younger fans. The current pricing of tickets, parking, and concessions is also prohibitive to many visitors. When these costs add up, most fans would rather spend their money elsewhere, and this is something that MLB needs to recognize and address.
At NBA games, the experience is the main draw, and the game is just a bonus. MLB needs to adopt this model and focus more on enhancing the entertainment value of live games. Fans need to be invested in the atmosphere and entertainment, as well as the gameplay, and it's here where MLB could do with a refocus.
The Blue Jays are still in the hunt for a Wildcard spot, but fan engagement levels are low despite this. This is another key indicator that MLB needs to focus on the entertainment value rather than just the gameplay. A significant part of the current problem is that the sport has become somewhat complacent, and it's apparent that the league will need to adapt to stay relevant.

ABOUT JOB SKILLS
For 35 plus years, Job Skills has been delivering solutions to job seekers and moving people into sustainable, meaningful employment. Throughout their long history, Job Skills has recognized that not every job seeker is the same. There is no one size fits all employment program. That's why the Job Skills vision is building an inclusive society where all people are ensured equitable opportunities to fulfill their career aspirations and participate fully in the community.
Job Skills' employment specialists are there to answer any of your employment questions. Job Skills' staff offer solutions to all job seekers, including youth, newcomers, mature workers, persons with disabilities, and entrepreneurs. Job Skills' knowledgeable team can help you make educated decisions, set goals, and create a strategy to help you become happier in your career. Job Skills works with local employers creating employment opportunities for Job Skills' clients.
Thanks to government funding, Job Skills' programs and services are free to all users. Job Skills have locations across Keswick, Stouffville, Markham, Brampton, and Mississauga. Job Skills also offers virtual services for community members unable to attend one of our offices for in-person activities.
Find your employment solution today. Visit www.jobskills.org