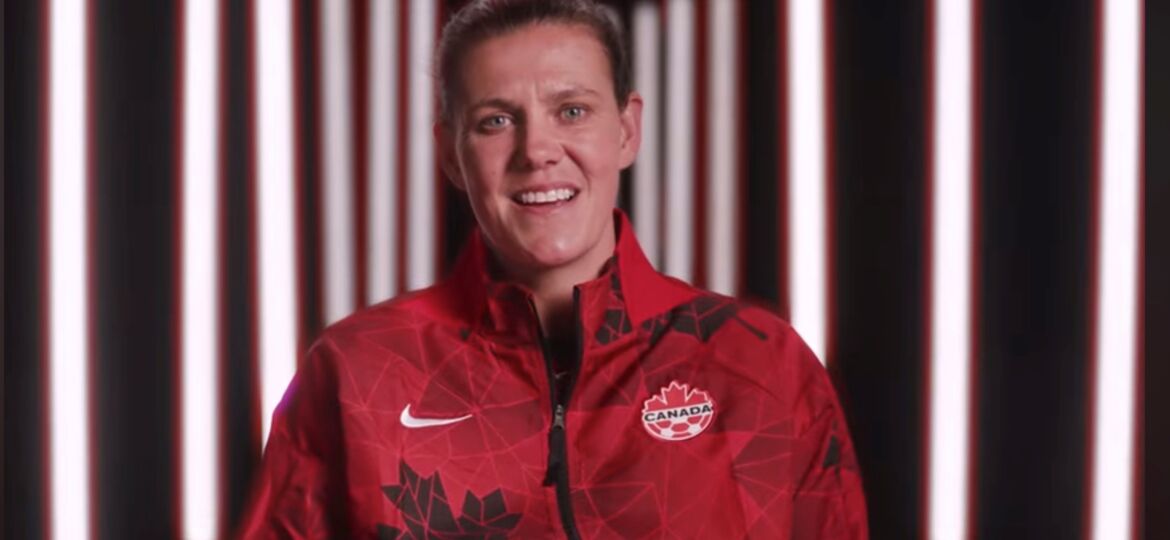 Every now and then, we come across individuals who inspire us to strive for greater things. Christine Sinclair is one of those people who has made a mark in the world of soccer. Sinclair started playing soccer at a young age and that translated into her becoming one of the greatest athletes in Canadian history.
Christine Sinclair is a name that resonates with Canadian soccer. She has broken multiple records throughout her career and is considered the most successful soccer player in Canada, male or female. She has scored 153 goals while donning the Canadian jersey. Not only is that an impressive feat on its own but having achieved that while representing your country adds a whole new level of prestige to the accomplishment.
Sinclair's distinguished career continues to inspire a new generations of players, both in Canada and around the world. It's not just her abilities on the field that make her a legend, but also her determination, resilience and work ethic that have helped her gain international recognition. She has won multiple awards, including the Canadian Press Female Athlete of the Year award in 2020.
The Canadian women's team has had its share of ups and downs, but Sinclair has been a constant pillar of strength throughout. Under her leadership, the team has participated in three World Cups and four Olympic Games that included two Bronze Medals and the Gold Medal at the 2020 games.
Sinclair's impact goes beyond the soccer field. As an influential voice, she has been a role model to many aspiring athletes, especially young women, by advocating for equal pay. Her voice and presence in the media have brought to light the need to address issues that were previously ignored or swept under the rug.
Christine Sinclair is not just a Canadian soccer legend, but a world class player who has carved out one of the most impressive career we've seen in the beautiful game. Her success on the field, and her efforts towards important causes have made her a global icon.

ABOUT JOB SKILLS
For 35 plus years, Job Skills has been delivering solutions to job seekers and moving people into sustainable, meaningful employment. Throughout their long history, Job Skills has recognized that not every job seeker is the same. There is no one size fits all employment program. That's why the Job Skills vision is building an inclusive society where all people are ensured equitable opportunities to fulfill their career aspirations and participate fully in the community.
Job Skills' employment specialists are there to answer any of your employment questions. Job Skills' staff offer solutions to all job seekers, including youth, newcomers, mature workers, persons with disabilities, and entrepreneurs. Job Skills' knowledgeable team can help you make educated decisions, set goals, and create a strategy to help you become happier in your career. Job Skills works with local employers creating employment opportunities for Job Skills' clients.
Thanks to government funding, Job Skills' programs and services are free to all users. Job Skills have locations across Keswick, Stouffville, Markham, Brampton, and Mississauga. Job Skills also offers virtual services for community members unable to attend one of our offices for in-person activities.
Find your employment solution today. Visit www.jobskills.org