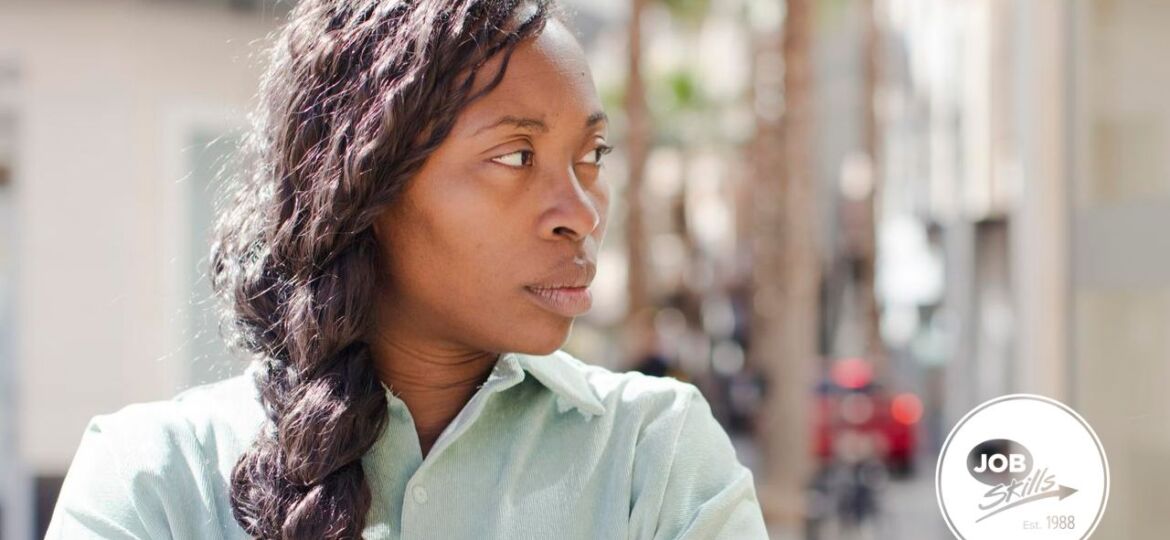 Beat Job Search Anxiety – Tips & Tricks to Get Ahead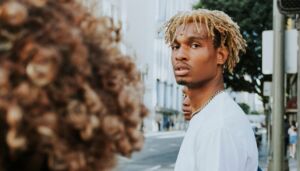 Job search anxiety is a common experience that often goes unnoticed but can take a toll on both our minds and bodies. Finding a job is a significant challenge as it involves navigating uncertainties, facing multiple rejections, and dealing with the stressors associated with interviewing. It is crucial to understand how this anxiety affects us and how to manage it effectively. In this blog, we will learn about the warning signs of job search anxiety, the ways to reduce its impact, and how to cope with it during the job search process.
Recognize the warning signs of job search anxiety
It's often challenging to identify when we are anxious, especially when it concerns job search. Some common signs include difficulty getting out of bed and/or focusing, increased irritability, disinterest in usual hobbies, feelings of helplessness or worthlessness, cluttered and/or dirty space, and procrastination. It is essential to pay attention to these signs to prevent them from escalating into more severe anxiety disorders.
Follow a routine
Developing a healthy routine can help in reducing job search anxiety. A routine gives a sense of structure, which helps with time management, procrastination, and feelings of helplessness. Ensure you have a balanced day with useful activities like physical exercise, meditative practices, and engaging in creative hobbies.
Fit small wins into your schedule
Job search is a process that is likely to have multiple rejections. It is essential to celebrate small wins to maintain motivation and confidence. Such wins may include getting invited for an interview or networking with a potential employer. Ensure you take some time to acknowledge these small victories, maintaining a positive outlook.
Remember that it is not personal when you're rejected
It is essential to remember that job rejection is not a reflection of your worth as a person. Separate your self-worth from your job search, as it might lead to more severe anxiety. Remember that rejection is quite common in the job search process and does not diminish your potential for a successful career.
Do not put all your eggs in one basket
Diversify your job search to reduce the intensity of job search anxiety. Avoid overinvesting into one job opportunity, as it may lead to more significant consequences like feeling more hurt when rejected. Keep a list of potential job opportunities and try applying to different types of jobs to keep the options open.
Destress every day
Reducing stress levels is essential for managing job search anxiety. Engage in relaxation techniques like meditation, deep breathing, yoga, and other mindful practices. Make time for activities that help reduce stress levels, which may include reading, listening to music, or spending time with loved ones.
Switch up your strategy as needed
Be flexible and open to modifying your job search strategy to reduce anxiety levels. If you have been doing the same thing without desired results, consider making changes like adjusting your resume or cover letter, networking with a different group, or reaching out to different recruiters or employers.
Ask for help when necessary
It is okay to ask for help when dealing with job search anxiety. Seek assistance from friends, family, or professionals for support in managing mental health care. Accepting that you need additional support during the job search process is a positive step to combating job search anxiety.
Job search anxiety is a common phenomenon, but there are ways to cope with and manage it. It is essential to recognize warning signs, follow a routine, celebrate small wins, practice self-awareness, avoid overinvesting, destress every day, and ask for help when necessary. Remember that job search rejection is not an evaluation of your worth as a person. It is essential to be open to modifying your job search strategy to give yourself the best possible chance at success. The job search process can be challenging, but with proper support and coping strategies, it can be a positive and productive experience.

ABOUT JOB SKILLS
For 35 plus years, Job Skills has been delivering solutions to job seekers and moving people into sustainable, meaningful employment. Throughout their long history, Job Skills has recognized that not every job seeker is the same. There is no one size fits all employment program. That's why the Job Skills vision is building an inclusive society where all people are ensured equitable opportunities to fulfill their career aspirations and participate fully in the community.
Job Skills' employment specialists are there to answer any of your employment questions. Job Skills' staff offer solutions to all job seekers, including youth, newcomers, mature workers, persons with disabilities, and entrepreneurs. Job Skills' knowledgeable team can help you make educated decisions, set goals, and create a strategy to help you become happier in your career. Job Skills works with local employers creating employment opportunities for Job Skills' clients.
Thanks to government funding, Job Skills' programs and services are free to all users. Job Skills have locations across Keswick, Stouffville, Markham, Brampton, and Mississauga. Job Skills also offers virtual services for community members unable to attend one of our offices for in-person activities.
Find your employment solution today. Visit www.jobskills.org