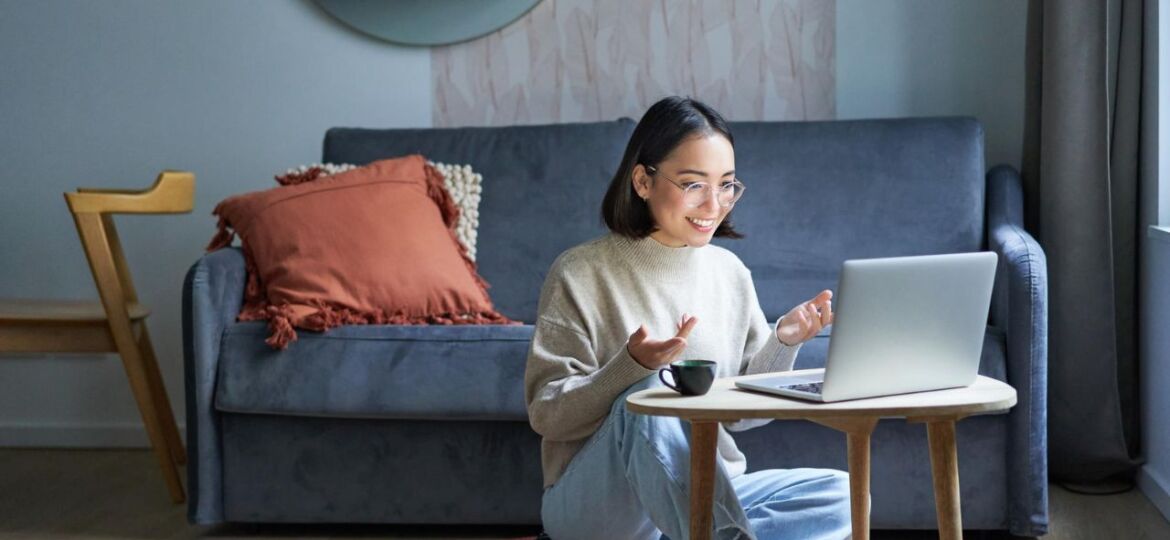 In today's digital age, the job search process has evolved beyond traditional resumes and cover letters. Gone are the days when a one-page document was the only tool job seekers had to showcase their skills and experience. With the rise of technology and social media, there are now more creative ways to make yourself stand out in a crowded job market. One of the most effective methods is by starting a blog. Blogging can significantly enhance your job search efforts by establishing your personal brand, showcasing your industry knowledge, and attracting potential employers' attention. In this blog post, we'll delve into how blogging can revolutionize your job search and guide you through the process of starting and promoting your blog.
The first step in starting a blog is identifying your niche. To begin, consider your area of expertise and industry. What topics are you most passionate about? What unique perspective can you offer that others aren't already writing about? Remember to align your blog content with your career aspirations. For example, if you're looking to transition from marketing to public relations, consider writing about industry trends or your experience implementing successful PR campaigns. Once you've identified your niche, it's time to choose a platform. Popular options include WordPress, Wix, and Squarespace. Each has its own set of features and accessibility, so it's essential to research which option is best suited for your needs.
The next step is creating your content. Focus on creating high-quality, informative, and engaging posts that will keep your readers coming back for more. Keep in mind that your blog is a reflection of your personal brand, so consistency is key. Make sure to post regularly and develop your voice and style. You can also include multimedia such as photos and videos to break up text and make your posts more engaging. For those who feel unsure about their writing abilities, there are plenty of resources available online to hone your skills. You can start by taking free writing courses on platforms like Coursera and edX.
Once you've created your blog, the next step is to promote it effectively on social media platforms. Use hashtags, share posts with industry influencers, and engage with your followers to build your audience. LinkedIn is a particularly useful platform for promoting your blog to potential employers. By regularly posting high-quality content, you can establish yourself as a thought leader in your industry, which can attract the attention of recruiters and hiring managers alike. Include links to your blog on your social media profiles and resume to make it easy for potential employers to find.
Lastly, your blog can be integrated into your job applications to showcase your skills and experience in a more interactive way than a traditional resume. You can create a link to your blog in your email signature and include it on your resume. Including your blog on your resume can demonstrate your commitment to the industry, your writing skills, and your knowledge of the latest trends and developments in your industry.
The job search process can be daunting, but by leveraging the power of blogging, you can significantly enhance your job search efforts. Creating a blog can help establish your personal brand, showcase industry knowledge, and attract potential employers' attention. By consistently producing high-quality content and effectively promoting your blog on social media platforms, you can establish yourself as a thought leader in your industry. Ultimately, your blog can be integrated into your job applications to showcase your skills and experience in a more interactive and innovative way than a traditional resume. So start blogging today and revolutionize your job search.

ABOUT JOB SKILLS
For 35 plus years, Job Skills has been delivering solutions to job seekers and moving people into sustainable, meaningful employment. Throughout their long history, Job Skills has recognized that not every job seeker is the same. There is no one size fits all employment program. That's why the Job Skills vision is building an inclusive society where all people are ensured equitable opportunities to fulfill their career aspirations and participate fully in the community.
Job Skills' employment specialists are there to answer any of your employment questions. Job Skills' staff offer solutions to all job seekers, including youth, newcomers, mature workers, persons with disabilities, and entrepreneurs. Job Skills' knowledgeable team can help you make educated decisions, set goals, and create a strategy to help you become happier in your career. Job Skills works with local employers creating employment opportunities for Job Skills' clients.
Thanks to government funding, Job Skills' programs and services are free to all users. Job Skills have locations across Keswick, Stouffville, Markham, Brampton, and Mississauga. Job Skills also offers virtual services for community members unable to attend one of our offices for in-person activities.
Find your employment solution today. Visit www.jobskills.org