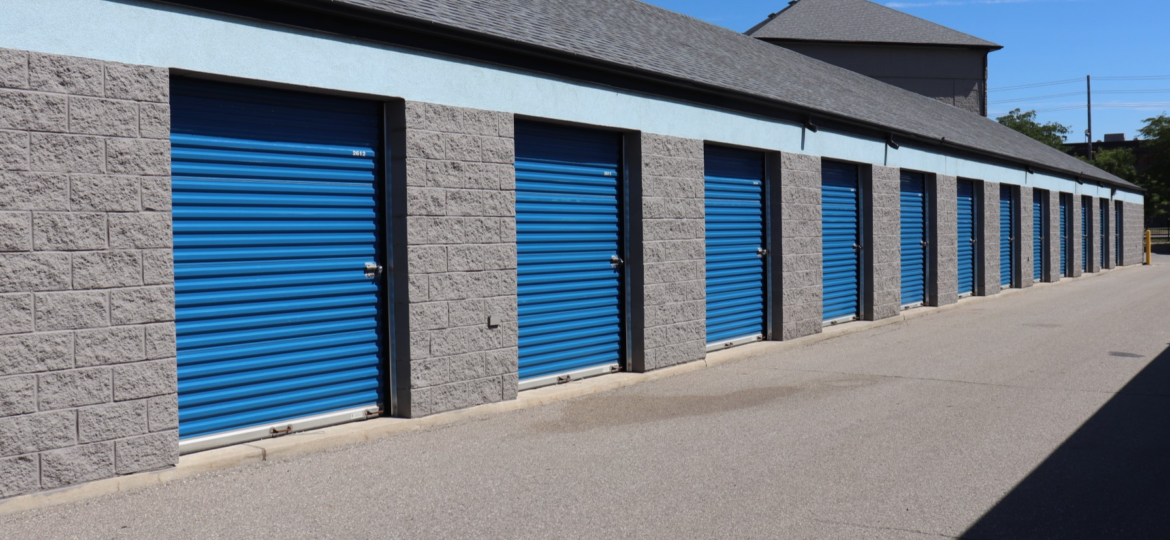 Partner Post: How to Get a Job in the Self Storage Industry
Self-storage has become an increasingly popular industry in recent years. With people downsizing their homes, relocating, or simply looking for a place to store their belongings, the demand for self storage units has risen. With an increasing number of individuals and businesses seeking secure storage solutions, the demand for self-storage facilities has soared, creating a plethora of career opportunities. If you are interested in pursuing a career in the self-storage industry, there are several steps you can take to land a job in this ever-expanding industry.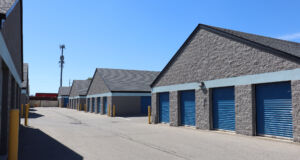 The latest market trends in the self-storage industry
While modern self-storage facilities have been around for over half a century, the self-storage industry has seen tremendous uptick in growth in the last few decades, particularly in Ontario. If you plan on working in the self-storage industry, it is important that you keep up with the latest news and trends that apply to the self-storage sector.
According to IBIS World reports, the market size of the Storage and Warehouse Leasing industry in Canada has grown 7.0% per year on average between 2017 and 2022. Moreover, studies from Statista indicate that the revenue in the Canadian storage units market amounts to US$0.57 billion in 2023. Ontario is the most populous province in Canada, and as such, it represents a significant portion of the self-storage market in the country. The development of self storage in Mississauga, Toronto, and Ottawa has been particularly pronounced as those are the largest urban centers in the province.
In addition, self-storage continues to be one of the most stable industries during an economic downturn. While many businesses were negatively impacted by the COVID-19 pandemic, self-storage remained relatively stable. The pandemic lockdowns led multiple business owners to opt for self-storage. In recent years, as more people are working from home, the need for alternative storage options, like renting out a self-storage unit, increases.
The diverse career opportunities available in the self-storage industry
With the number of self-storage facilities continuing to grow in Ontario, there are plenty of job opportunities available for those interested in working in the self-storage industry. There is a common misconception that the types of career opportunities available in the self-storage industry are limited to general labour jobs- this could not be further from the truth. Self-storage is a multi-faceted industry that features job opportunities from a wide array of different disciplines.
Self-storage all over Ontario has expanded rapidly in the last two decades with dozens of new facilities under construction each year. Each new storage facility has a large staff with numerous positions working in different departments, which are all vital for making sure that the day-to-day operations of the storage facility run smoothly. Some of the most common self storage careers include:
Facility Manager
Executive Administrative Assistant
Leasing Administrator
Sales Executive
Electrician
Customer Service Representative
Production Manager
Software developer
Maintenance Technician
Accountant
Marketing Specialist
As the self-storage industry grows, there will be greater competition for jobs in the sector. Whether you're just starting your career or looking for a change, here are some tips to help you find a job in the self-storage industry.
How to find a job in the self-storage industry
Entering the job market may seem challenging, but there are specific strategies to enhance your chances of finding employment within the self-storage industry:
Research: Before you dive into the job search, take the time to familiarize yourself with the self-storage industry. Understand the various aspects of the business, such as facility types, storage unit sizes, services offered, and customer expectations. This knowledge will not only make you a more informed candidate but will also demonstrate your genuine interest in the field during interviews.
Networking: Engage in networking events, industry conferences, and professional meet ups to connect with potential employers and industry professionals. Building a strong network can lead to job referrals and valuable insights into the job market.
Online job platforms: Utilize online job portals and company websites to search for vacancies in the self-storage industry. Many employers advertise job openings on these platforms, making it easier for candidates to find relevant opportunities.
Perfect your resume and cover letter: Tailor your resume and cover letter to highlight your relevant skills and experiences. Emphasize transferable skills, such as customer service, organizational abilities, and attention to detail, which are valued in the self-storage industry.
Showcase soft skills: In the self-storage industry, soft skills like empathy, problem-solving, and effective communication are highly valued. During interviews, provide examples of situations where you demonstrated these skills in previous roles.
Certifications and training: Consider pursuing certifications related to facility management, customer service, or security, which can boost your credibility and employability.
Start your career in the self-storage industry today
The self-storage industry offers numerous career opportunities for individuals with different skill sets and backgrounds. Whether you're interested in customer service, sales, marketing, or maintenance, the self-storage industry has something for everyone. As the industry continues to grow and expand across Canada, there will be more and more job openings in this field. Finding a job in the self-storage industry requires research, networking, and preparation. By following the tips laid out above, you can increase your chances of getting a job in this growing industry.

ABOUT JOB SKILLS
For 35 plus years, Job Skills has been delivering solutions to job seekers and moving people into sustainable, meaningful employment. Throughout their long history, Job Skills has recognized that not every job seeker is the same. There is no one size fits all employment program. That's why the Job Skills vision is building an inclusive society where all people are ensured equitable opportunities to fulfill their career aspirations and participate fully in the community.
Job Skills' employment specialists are there to answer any of your employment questions. Job Skills' staff offer solutions to all job seekers, including youth, newcomers, mature workers, persons with disabilities, and entrepreneurs. Job Skills' knowledgeable team can help you make educated decisions, set goals, and create a strategy to help you become happier in your career. Job Skills works with local employers creating employment opportunities for Job Skills' clients.
Thanks to government funding, Job Skills' programs and services are free to all users. Job Skills have locations across Keswick, Stouffville, Markham, Brampton, and Mississauga. Job Skills also offers virtual services for community members unable to attend one of our offices for in-person activities.
Find your employment solution today. Visit www.jobskills.org