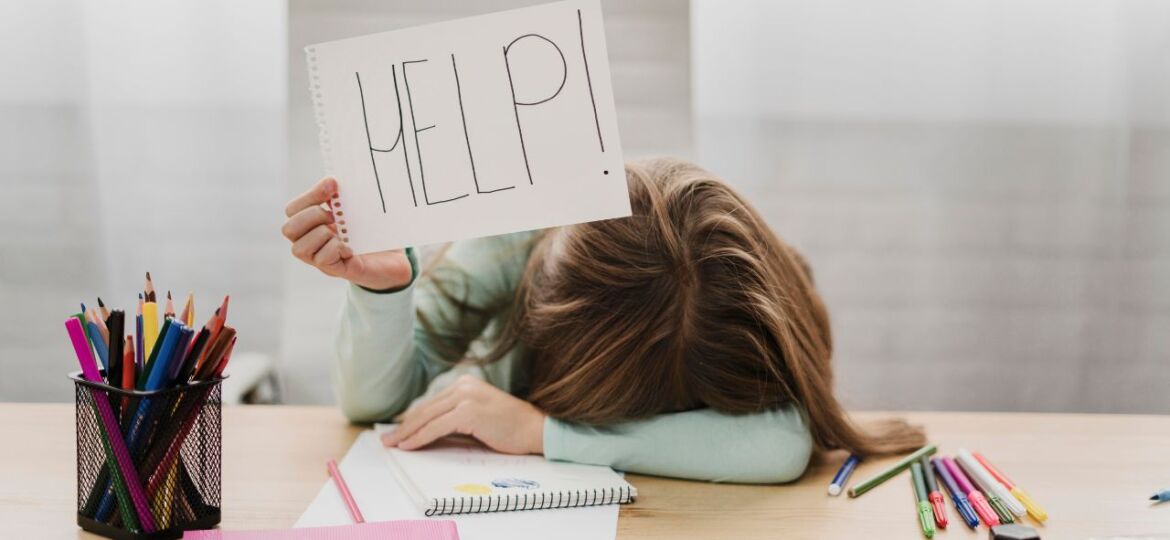 Feeling overwhelmed with work? Check out these strategies to help you prioritize and manage your time effectively so that you can maintain a healthy work-life balance.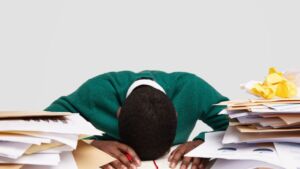 Feeling overwhelmed at work is something that happens to everyone at some point. Whether it's due to an influx of projects or a lack of time management, it can be a difficult situation to navigate. But there are several strategies you can use to help you slow down, prioritize your projects, and ultimately reduce your stress levels.
Create A To-Do List
One of the most effective strategies for prioritizing your work is to create a to-do list. This will help you organize and track all of the tasks you need to complete, and ensure that you don't forget anything important. Start by breaking down your projects into smaller, more manageable tasks, and then prioritize your to-do list based on the importance and urgency of each task. This will give you a clear idea of what needs to be done first, and help you stay focused on your goals.
Build And Follow A Schedule
Another important strategy for managing your work is to build and follow a schedule. This will help you ensure that you submit all of your assignments on time, and prevent you from becoming overwhelmed. Start by identifying the deadlines for all of your projects, and then work backwards to create a schedule that allocates enough time for each task. Be sure to factor in any other commitments you have, such as meetings or appointments, and take breaks when necessary.
Ask For Guidance
When you're feeling overwhelmed, it can be helpful to ask for guidance from your colleagues or team members. They may be able to offer insights or advice that can help you complete your projects more efficiently. Don't be afraid to express your thoughts or concerns, as this can lead to constructive feedback and help you avoid future issues.
Maintain A Healthy Work-Life Balance
Maintaining a healthy work-life balance is crucial for reducing stress and improving performance. This means setting boundaries between work and home, and ensuring that you take time for yourself outside of work hours. It's also important to prioritize healthy habits, such as exercise, healthy eating, and regular sleep. When you have a good balance, you'll be less likely to feel overwhelmed or negative, and more likely to perform at your best.
Avoid Working Long Hours
Studies have shown that working long hours can have serious health consequences, such as impaired sleep, depression, heavy drinking, diabetes, impaired memory, and heart disease. While it's important to prioritize your work, it's also important to prioritize your health. This means avoiding working long hours consistently and ensuring that you take regular breaks and vacations. By taking care of your health, you'll be better equipped to handle the demands of your job.
Feeling overwhelmed at work can be a challenging situation to navigate. But by using strategies such as creating a to-do list, building and following a schedule, asking for guidance, maintaining a healthy work-life balance, and avoiding working long hours, you can reduce your stress levels and achieve your goals. Ultimately, managing your workload effectively is about finding the right balance between productivity and self-care, and making your mental and physical health a top priority.

ABOUT JOB SKILLS
For 35 plus years, Job Skills has been delivering solutions to job seekers and moving people into sustainable, meaningful employment. Throughout their long history, Job Skills has recognized that not every job seeker is the same. There is no one size fits all employment program. That's why the Job Skills vision is building an inclusive society where all people are ensured equitable opportunities to fulfill their career aspirations and participate fully in the community.
Job Skills' employment specialists are there to answer any of your employment questions. Job Skills' staff offer solutions to all job seekers, including youth, newcomers, mature workers, persons with disabilities, and entrepreneurs. Job Skills' knowledgeable team can help you make educated decisions, set goals, and create a strategy to help you become happier in your career. Job Skills works with local employers creating employment opportunities for Job Skills' clients.
Thanks to government funding, Job Skills' programs and services are free to all users. Job Skills have locations across Keswick, Stouffville, Markham, Brampton, and Mississauga. Job Skills also offers virtual services for community members unable to attend one of our offices for in-person activities.
Find your employment solution today. Visit www.jobskills.org