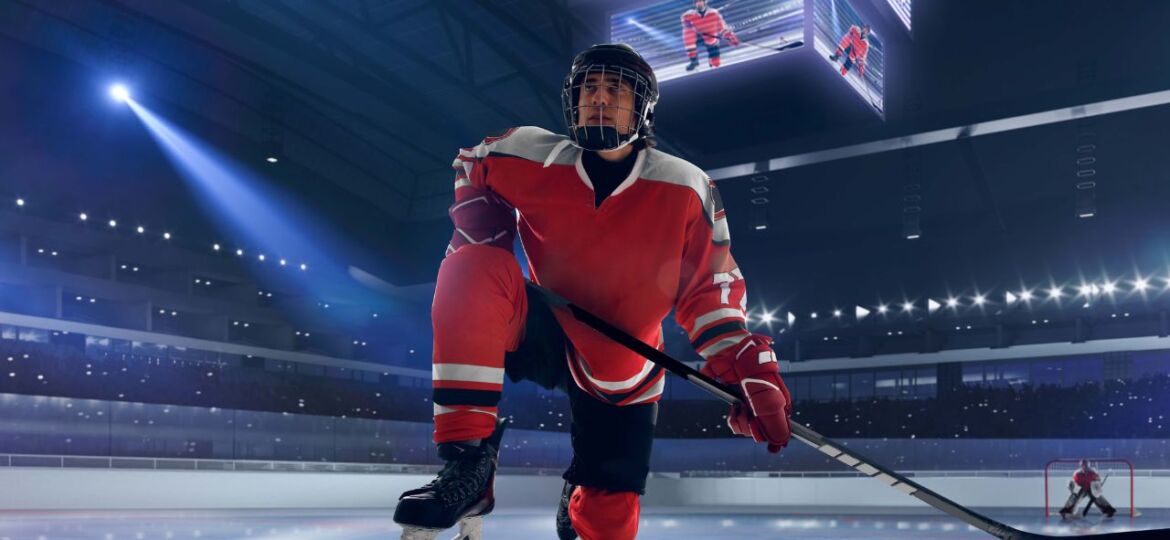 Canadians have a deep love for hockey, but participation numbers are dropping.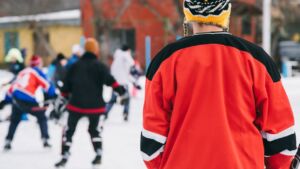 Hockey is more than just a sport in Canada, for Canadians, it's a way of life. But things are changing, and unfortunately, hockey participation numbers are on the decline. This is alarming for a country that's identity is the home of hockey.
So, why are fewer Canadians playing hockey? There are several reasons. One is the high cost of equipment and registration fees. Hockey is an expensive sport, and not everyone can afford to play. Another is the lack of diversity in the sport. Hockey has been historically dominated by white men, and this has made it less accessible to people from marginalized communities. Also, there is a growing concern among parents about hockey culture and the pressure of winning in youth sports. According to a recent survey conducted by CBC "almost 75% of Canadians agree that children's sports have become too focused on winning at the exclusion of fun and fair play."
The decline in hockey participation has serious implications for Canadian identity. Hockey is closely linked to Canada's national identity, and it is seen as a symbol of the country's strength, resilience, and community spirit. Without hockey, are we still Canadian? The truth is that our national identity is much more than a sport, but hockey has played a significant role in shaping it. As fewer kids play the game, we may lose some of the unique aspects of our culture and identity that make Canada special. For some, a decline is hockey participation was expected as more people are becoming less accepting of "hockey culture."
So, how do we keep kids interested in hockey? The key is to create a positive environment for them to learn and grow in. This means emphasizing the importance of teamwork, sportsmanship, and having fun. Coaches and organizations should focus on developing skills and building good relationships with their players. Parents can also play an important role by being supportive of their children and avoiding putting too much pressure on them to perform. When kids enjoy playing hockey and feel supported by their coaches and parents, they are more likely to stay engaged in the sport.
Another way to encourage more kids to play hockey is to make the sport more accessible. This could mean offering financial assistance to families who can't afford the costs of equipment and registration fees, or introducing programs that promote diversity and inclusion in the sport. By making hockey more affordable and welcoming to kids from all backgrounds, we can ensure that the sport continues to thrive in Canada.
Hockey is more than just a game for Canadians; it's a way of life. As fewer kids play the sport, we run the risk of losing important elements of our national identity and culture. To keep kids interested in hockey, we need to focus on creating a positive environment for them to learn and grow in, emphasizing the values of sportsmanship, teamwork, and having fun. By making the sport more accessible to kids from all backgrounds, we can ensure that hockey remains an integral part of Canadian life for generations to come. We need to work together to keep the spirit of hockey alive.

ABOUT JOB SKILLS
For 35 plus years, Job Skills has been delivering solutions to job seekers and moving people into sustainable, meaningful employment. Throughout their long history, Job Skills has recognized that not every job seeker is the same. There is no one size fits all employment program. That's why the Job Skills vision is building an inclusive society where all people are ensured equitable opportunities to fulfill their career aspirations and participate fully in the community.
Job Skills' employment specialists are there to answer any of your employment questions. Job Skills' staff offer solutions to all job seekers, including youth, newcomers, mature workers, persons with disabilities, and entrepreneurs. Job Skills' knowledgeable team can help you make educated decisions, set goals, and create a strategy to help you become happier in your career. Job Skills works with local employers creating employment opportunities for Job Skills' clients.
Thanks to government funding, Job Skills' programs and services are free to all users. Job Skills have locations across Keswick, Stouffville, Markham, Brampton, and Mississauga. Job Skills also offers virtual services for community members unable to attend one of our offices for in-person activities.
Find your employment solution today. Visit www.jobskills.org