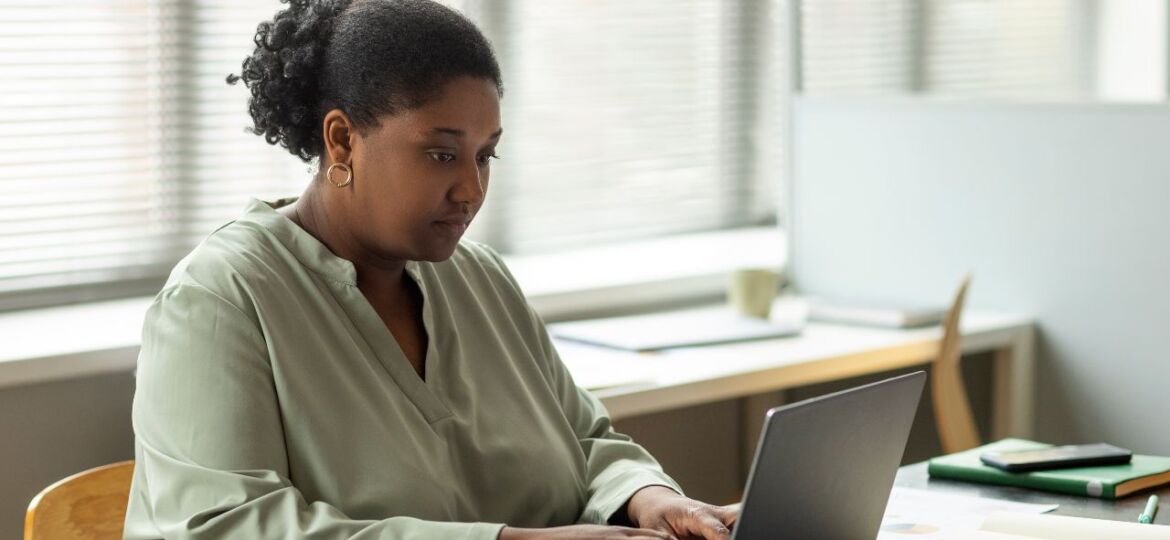 Make Your Resume Stand Out | Simple Steps to Help You Get Hired
Competition in the job market can be tough, especially for newcomers to Canada. By crafting a standout resume, you can increase your chances of landing your dream job. In this blog post, we'll provide some tips for making your resume stand out and getting noticed by hiring managers. From understanding the employer's expectations to quantifying your achievements, these steps are designed to help you create an effective and visually appealing resume.
Understand the employer's expectations. Before you start crafting your resume, take the time to review the job posting and company website. This will help you determine what skills and experiences the employer is looking for, and how you can tailor your resume to match. Highlighting how you meet the job requirements will make you stand out from other candidates.
Tailor your resume. Rather than sending out the same generic resume to every job opening, customize it for each position you're applying for. Focus on the most relevant experiences and skills, which will increase the chance of highlighting how you meet what the employer is seeking. This will help to make you stand out from the pool of applicants.
Include a header and summary. Start your resume with your full name, and make it slightly larger than the other text to create a visual hierarchy. After that, add a summary or objective that showcases your skills and experience and how they align with the job posting. This section can help to create a good first impression.
Make your resume visually appealing. An eye-catching and easy-to-read resume is more likely to be noticed by hiring managers. Use bullet points and bold text to make relevant information stand out, and make sure you leave ample white space to improve clarity.
Quantify your achievements. Use numbers to back up your claims whenever possible. This can be in the form of records achieved or people managed or any other sort of measure of success. Doing so gives hiring managers a clear understanding of your capabilities and helps you stand out among the pile of resumes.
Keep your resume concise. Keep your resume short and sweet, a standard of one to two pages is acceptable. Remember to avoid unnecessary details to increase your chances of making an impact.
Focus on relevant information. Only add information that is relevant to the job. Remember, it's not about telling everything about yourself, just the relevant ones that matter for the job. Be sure to highlight skills and experience specific to the job posting when adding content.
Crafting a standout resume is an essential step on the path to landing your dream job, and these steps will help you create a resume that stands out from the rest. Take the time to review the job posting, tailor your resume, quantify your achievements, and make sure your resume is visually appealing. These tactics will help your resume pass a quick review and increase the chances of getting to the interview stage. By taking these steps, you're sure to create a concise, relevant and visually appealing resume that reflects your skills, experience, and makes you stand out from other applicants.

ABOUT JOB SKILLS
For 35 plus years, Job Skills has been delivering solutions to job seekers and moving people into sustainable, meaningful employment. Throughout their long history, Job Skills has recognized that not every job seeker is the same. There is no one size fits all employment program. That's why the Job Skills vision is building an inclusive society where all people are ensured equitable opportunities to fulfill their career aspirations and participate fully in the community.
Job Skills' employment specialists are there to answer any of your employment questions. Job Skills' staff offer solutions to all job seekers, including youth, newcomers, mature workers, persons with disabilities, and entrepreneurs. Job Skills' knowledgeable team can help you make educated decisions, set goals, and create a strategy to help you become happier in your career. Job Skills works with local employers creating employment opportunities for Job Skills' clients.
Thanks to government funding, Job Skills' programs and services are free to all users. Job Skills have locations across Keswick, Stouffville, Markham, Brampton, and Mississauga. Job Skills also offers virtual services for community members unable to attend one of our offices for in-person activities.
Find your employment solution today. Visit www.jobskills.org