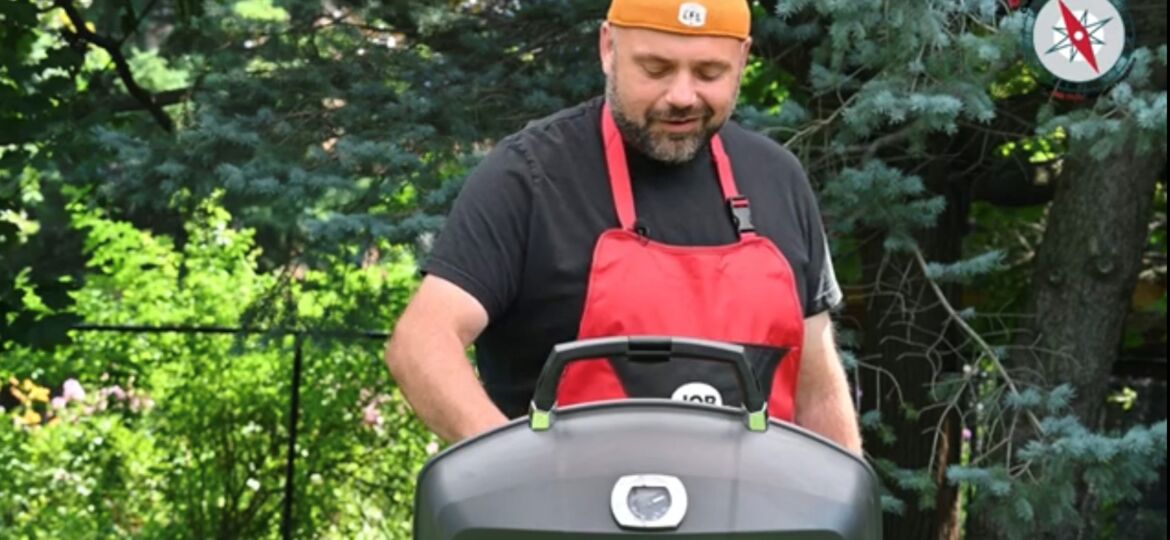 Ryan Lindley, the host of Getting Sauced The Podcast and Getting Sauced the Barbecue playlist on Revolution Radio, has certainly grown as a content creator while serving up mouth-watering food content that leaves us yearning to try his recipes for ourselves.
In a recent interview with Job Skills' Compass Magazine, Ryan shared how his passion for cooking emerged after the loss of his mother. Wanting to replicate her delicious dishes, Ryan's love for cooking blossomed into creating content for others to enjoy.
Ryan candidly admits that his early work was rough around the edges, much like any content creator starting out. However, he still encourages people to explore his Facebook page to witness his growth firsthand. He believes that even in his evolution, there are lessons to be learned.
Ryan's continuous commitment to learning is what sets him apart. He sees cooking as not just a means to satisfy his hunger, but as a delightful way to gain knowledge. And his success is a testament to the fact that successful individuals never stop learning.
What began as basic recipes and raw footage has now transformed into content worthy of the Food Network. Ryan's videos and broadcasts are polished, ensuring that viewers are captivated by his expertise and charisma.
So, if you're searching for delectable recipes and culinary inspiration, look no further than Ryan Lindley. His journey as a content creator showcases growth, determination, and a genuine passion for food that will leave your taste buds tantalized.

ABOUT JOB SKILLS
For 35 plus years, Job Skills has been delivering solutions to job seekers and moving people into sustainable, meaningful employment. Throughout their long history, Job Skills has recognized that not every job seeker is the same. There is no one size fits all employment program. That's why the Job Skills vision is building an inclusive society where all people are ensured equitable opportunities to fulfill their career aspirations and participate fully in the community.
Job Skills' employment specialists are there to answer any of your employment questions. Job Skills' staff offer solutions to all job seekers, including youth, newcomers, mature workers, persons with disabilities, and entrepreneurs. Job Skills' knowledgeable team can help you make educated decisions, set goals, and create a strategy to help you become happier in your career. Job Skills works with local employers creating employment opportunities for Job Skills' clients.
Thanks to government funding, Job Skills' programs and services are free to all users. Job Skills have locations across Keswick, Stouffville, Markham, Brampton, and Mississauga. Job Skills also offers virtual services for community members unable to attend one of our offices for in-person activities.
Find your employment solution today. Visit www.jobskills.org