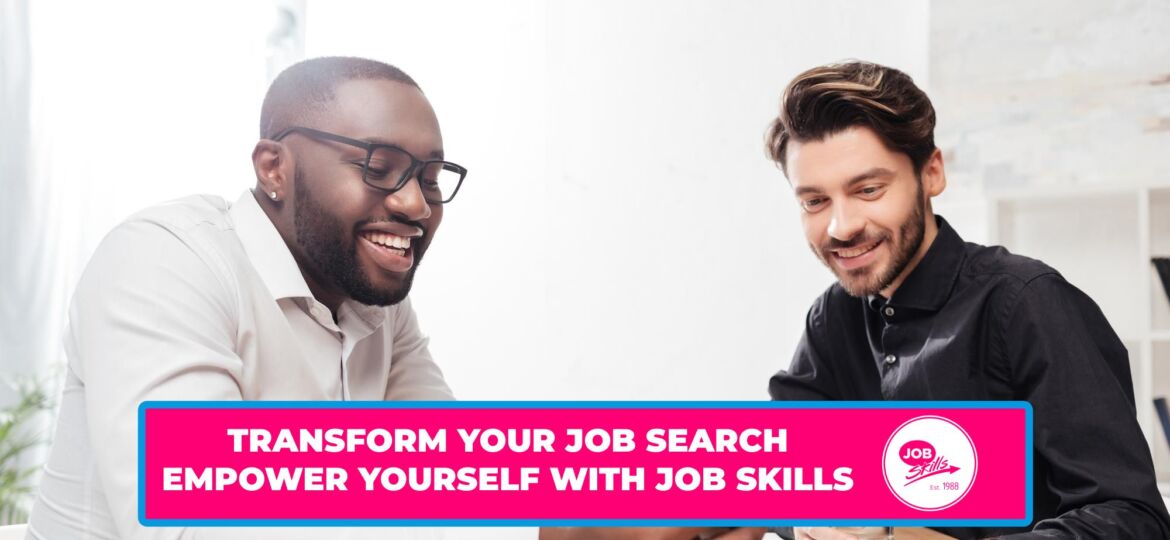 Job hunting can be daunting, especially when you're facing barriers to employment. Whether it's networking, crafting a perfect resume or acing interviews, there are plenty of obstacles to overcome. However, remember that with the right tools and strategy, you can successfully navigate these hurdles and land your dream job. In this post, we'll discuss some of the most common barriers to employment and actionable tips and strategies to help you overcome them. Plus, we'll introduce you to Job Skills, an organization that provides you with the support and resources you need to take your job search to the next level.
Networking
Building a strong professional network is a key part of any successful job search. However, it can be challenging to make those connections if you're new to the job market or have been out of work for a while. To overcome this hurdle, consider attending job fairs and industry events related to your field. These events are great opportunities to meet potential employers, learn about current job openings and build valuable relationships with professionals in your industry. Another way to expand your network is through social media platforms like LinkedIn. By creating a strong profile, reaching out to contacts in your industry and joining relevant groups, you can connect with professionals who may be able to help you down the road.
Crafting a Standout Resume
The resume is often the first impression you make on a potential employer, so it's essential that it stands out. To make your resume stand out, it's crucial to tailor it to each job you apply for, highlighting your skills and experience that match the job requirements. Use industry-specific keywords and action words that grab the reader's attention. Consider hiring a professional resume writer or using online tools like Jobscan or Resume Coach to get expert feedback on your resume.
Acing Interviews
Nerves and anxiety can make the interview process especially daunting. To prepare for interviews, research the company and the job position you're applying for. Come up with a list of potential interview questions and practice answering them with a friend or career coach. Dress appropriately for the job and be ready to answer questions honestly and confidently. Remember, an interview is also an opportunity for you to ask questions and learn more about the company, so don't hesitate to ask.
Job Skills' Employment Services
Job Skills is an organization that provides comprehensive support and resources to job seekers facing barriers. We offer job search skills training, connections to hiring employers, job matching and job placement, interactive workshops (in-person and virtual), additional training and certifications, support and financial assistance. By working with Job Skills, you'll have access to personalized support and guidance to help you navigate the job market more effectively.
Additional Strategies
Finally, there are several other strategies job seekers can use to overcome common barriers. Consider expanding your skills through additional training and certifications, volunteering or freelancing to build your portfolio, and using job search tools like Indeed, LinkedIn, and Glassdoor to find job openings. Stay organized by using a job search tracker to keep track of job applications and follow-ups.
There are many hurdles to overcome when searching for employment, but with the right strategies and support, it's possible to successfully navigate your job search. Focus on building your professional network, crafting a standout resume, acing interviews, and utilizing resources Job Skills. With hard work and dedication, you can take control of your job search and achieve your career goals.

ABOUT JOB SKILLS
For 35 plus years, Job Skills has been delivering solutions to job seekers and moving people into sustainable, meaningful employment. Throughout their long history, Job Skills has recognized that not every job seeker is the same. There is no one size fits all employment program. That's why the Job Skills vision is building an inclusive society where all people are ensured equitable opportunities to fulfill their career aspirations and participate fully in the community.
Job Skills' employment specialists are there to answer any of your employment questions. Job Skills' staff offer solutions to all job seekers, including youth, newcomers, mature workers, persons with disabilities, and entrepreneurs. Job Skills' knowledgeable team can help you make educated decisions, set goals, and create a strategy to help you become happier in your career. Job Skills works with local employers creating employment opportunities for Job Skills' clients.
Thanks to government funding, Job Skills' programs and services are free to all users. Job Skills have locations across Keswick, Stouffville, Markham, Brampton, and Mississauga. Job Skills also offers virtual services for community members unable to attend one of our offices for in-person activities.
Find your employment solution today. Visit www.jobskills.org