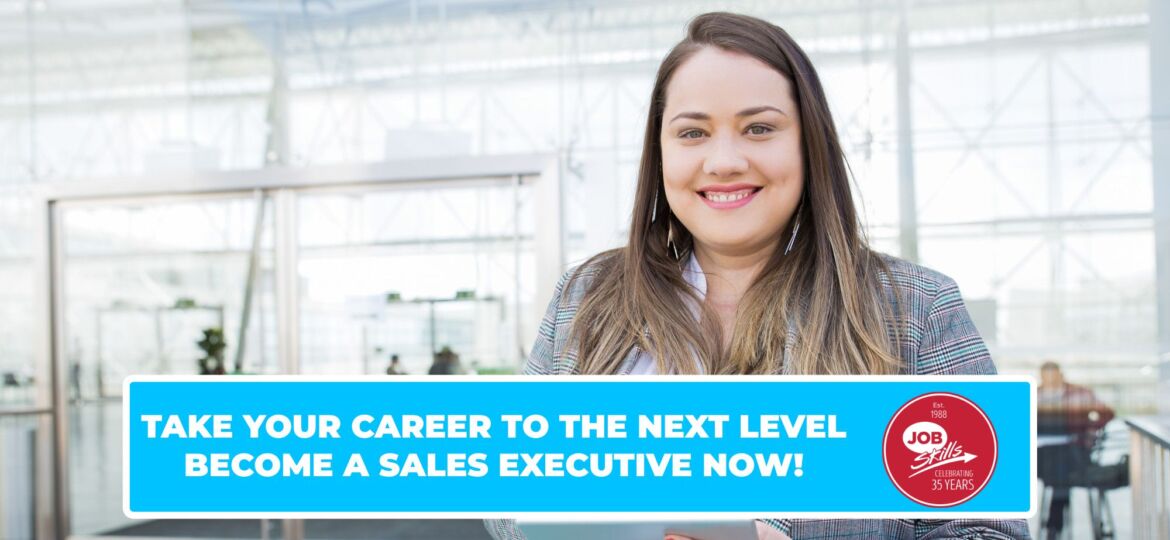 Are you on the hunt for an exciting and rewarding sales position that offers growth, diverse experiences, and the opportunity to make a real impact? Look no further! We've got the scoop on a fantastic Sales Executive position with one of Job Skills' community partners that might just be the perfect fit for you. Let's dive into the reasons why this role is so appealing:
Make a difference with strategic involvement
As a Sales Executive, you'll be in the driver's seat when it comes to shaping the company's marketing and sales activities. This means your contributions will have a direct impact on the organization's success and growth. How awesome is that?
Team up for success
You won't be going it alone in this role. You'll be working alongside a dedicated team, collaborating to develop key strategies that secure new business and manage existing ones. It's all about fostering a supportive work environment where everyone contributes to the company's success.
Say goodbye to monotony
Boredom? Not here! The Sales Executive role boasts a variety of tasks, from forecasting and customer reviews to market analysis and product knowledge development. With such diverse responsibilities, you'll have ample opportunities for learning and personal development.
Build lasting relationships
In this position, you'll have the chance to interact with customers regularly through visits and sales meetings. This allows you to build strong relationships and directly contribute to customer satisfaction and loyalty, which is essential for any successful salesperson.
Collaborate across the board
As a Sales Executive, you'll work closely with various departments within the organization, fostering teamwork and gaining a holistic understanding of the business. It's a great way to see how all the pieces of the puzzle fit together.
Network like a pro
Attending industry events and trade shows will give you the opportunity to meet potential customers, future partners, and other professionals in your field. This can help expand your professional network and open doors to new opportunities.
Hone your skills in territory management
This role enables you to plan, coordinate, and implement commercial sales operations, which includes business and customer development as well as territory management. It's an excellent way to sharpen your skills in various aspects of sales and business growth.
Embrace your wanderlust
With 30% or more travel across Canada and occasional trips to the USA, this position offers the chance to explore new regions, gain diverse experiences, and interact with different cultures, all while advancing your career.
The Sales Executive position offers a unique and exciting opportunity for individuals looking to make a meaningful impact while enjoying diverse responsibilities, networking opportunities, and travel experiences. So, what are you waiting for? Polish up that resume and go for it – this could be the perfect role for you! 
To apply for the Sales Executive position or to explore other employment opportunities might be available to you, visit Job Skills' Job Board www.jobskills.org/job-board/
ABOUT JOB SKILLS
For 35 plus years, Job Skills has been delivering solutions to job seekers and moving people into sustainable, meaningful employment. Throughout their long history, Job Skills has recognized that not every job seeker is the same. There is no one size fits all employment program. That's why the Job Skills vision is building an inclusive society where all people are ensured equitable opportunities to fulfill their career aspirations and participate fully in the community.
Job Skills' employment specialists are there to answer any of your employment questions. Job Skills' staff offer solutions to all job seekers, including youth, newcomers, mature workers, persons with disabilities, and entrepreneurs. Job Skills' knowledgeable team can help you make educated decisions, set goals, and create a strategy to help you become happier in your career. Job Skills works with local employers creating employment opportunities for Job Skills' clients.
Thanks to government funding, Job Skills' programs and services are free to all users. Job Skills have locations across Keswick, Stouffville, Markham, Brampton, and Mississauga. Job Skills also offers virtual services for community members unable to attend one of our offices for in-person activities.
Find your employment solution today. Visit www.jobskills.org