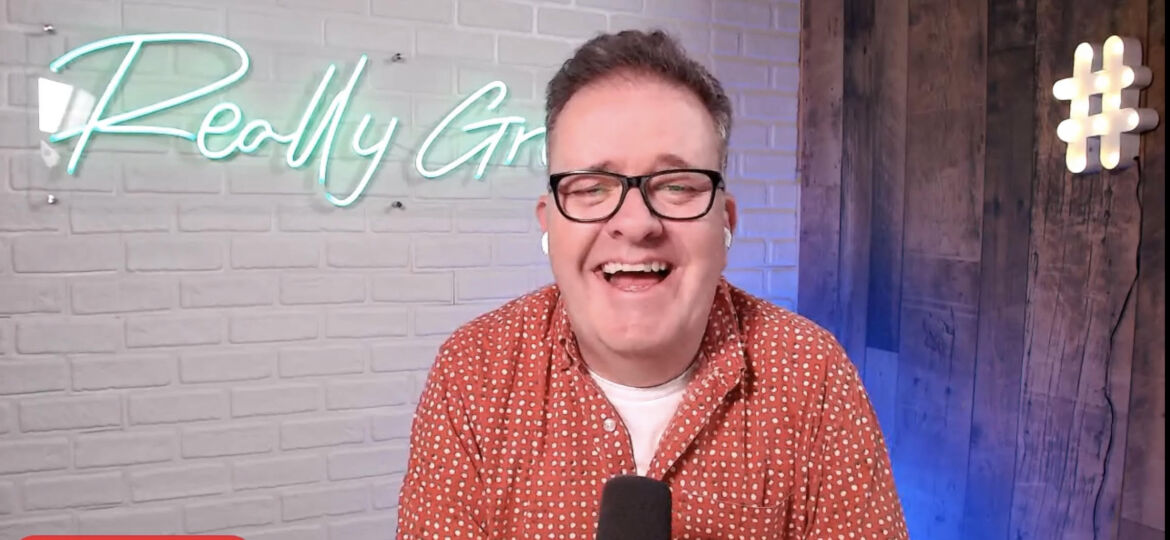 The internet's favourite dad' Stewart Reynold, A.K.A Brittlestar, sat down with Job Skills' Compass Magazine to discuss his role as a Canadian content creator. In this clip, Brittlestar discusses the pro's and con's of creating Canadian centric content.
As businesses increasingly focus on digital marketing, the importance of creating content for specific audiences cannot be overlooked. When dealing with international clients or customers, creating Canadian centric content is essential. However, this approach is not without its challenges.
Pros
Build trust
Creating content that's specific to the Canadian audience helps build trust with potential customers. Canadians are more likely to do business with indigenous businesses that pay attention to their unique needs. By creating Canadian centric content, businesses signal to Canadians that they understand their culture, values, and social issues.
Improves SEO ranking
Creating Canadian centric content enhances the SEO ranking of businesses operating in Canada. Search engines such as Google favor locally-specific content; hence businesses with Canadian centric content appear higher in search rankings.
Greater engagement
Engaging with audiences in their local languages and understanding their challenges makes the content more relatable and engaging to Canadians. This leads to greater engagement and sharing, organically increasing brand awareness.
Cons
Limited audience
Creating centric content for a specific location limits the audience to that geographic area only. Although this may assist in building trust with specific audiences, it can't reach – or may even alienate – potential customers outside of Canada.
Narrow focus
Creating Canadian focused content can make marketing messaging uniform and overly-consistent, leading to less creative, less diverse content. This lack of variety may hamper a business's image, standing, and popularity.
Increased costs
The cost of producing Canadian centric content is high, if businesses are not hiring a Canadian-based team. The business needs to create and maintain a Canadian-focussed writing team, which can be expensive and time-consuming to build and manage.
Creating Canadian centric content has many pros and cons. While creating specific content for the Canadian audience has its merits, it also has limitations. Businesses must find the right balance and consider several factors such as cost, creativity, reach, and audience when deciding on a Canadian centric approach. By making informed choices, Canadian businesses can create content that resonates best with their target audience, enhances brand awareness, and increases conversions.

ABOUT JOB SKILLS
For 35 plus years, Job Skills has been delivering solutions to job seekers and moving people into sustainable, meaningful employment. Throughout their long history, Job Skills has recognized that not every job seeker is the same. There is no one size fits all employment program. That's why the Job Skills vision is building an inclusive society where all people are ensured equitable opportunities to fulfill their career aspirations and participate fully in the community.
Job Skills' employment specialists are there to answer any of your employment questions. Job Skills' staff offer solutions to all job seekers, including youth, newcomers, mature workers, persons with disabilities, and entrepreneurs. Job Skills' knowledgeable team can help you make educated decisions, set goals, and create a strategy to help you become happier in your career. Job Skills works with local employers creating employment opportunities for Job Skills' clients.
Thanks to government funding, Job Skills' programs and services are free to all users. Job Skills have locations across Keswick, Stouffville, Markham, Brampton, and Mississauga. Job Skills also offers virtual services for community members unable to attend one of our offices for in-person activities.
Find your employment solution today. Visit www.jobskills.org