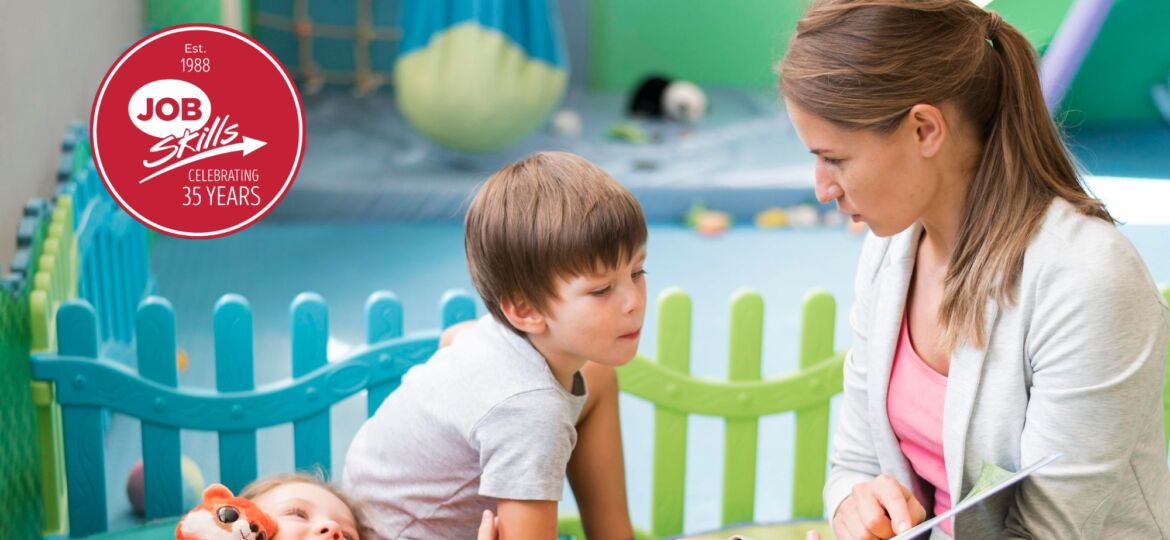 Working in the child care sector can be incredibly rewarding. From forming meaningful connections with children and their families to helping children develop essential life skills, there are so many benefits to this line of work. Watching a child grow and learn over the course of their development is one of the most fulfilling experiences for any person in the sector. Additionally, working in the child care sector is often accompanied by great job satisfaction, as you know that your efforts make a real difference to those you interact with.
Job Skills' Early Childhood Educator Assistant program is designed to provide support and training for internationally trained individuals and residents of York Region with child care credentials or experience with child care experience looking to re-enter the workforce.
Through the ECEA program, participants are provided with the education and training required to work in a licensed child care facility in Ontario that addresses current regulations/requirements and overcomes identified skills gaps and employment barriers.
The ECEA initiative is a four-week program, with sessions specific to topics and regulated requirements in child care as well as workshops, support and certifications in topics relevant to working in the child care space in Ontario.
For more information about Job Skills' Early Childhood Educator Assistant program, call 1-866-592-6278 or click here 
About Job Skills 
For 35 plus years' Job Skills has been delivering solutions to job seekers and moving people into sustainable, meaningful employment. Throughout their long history, Job Skills has recognized that not every job seeker is the same. There is no one size fits all employment program. That's why the Job Skills vision is building an inclusive society where all people are ensured equitable opportunities to fulfill their career aspirations and participate fully in the community.
Job Skills' employment specialists are there to answer any of your employment questions. Job Skills' staff offer solutions to all job seekers, including youth, newcomers, mature workers, persons with disabilities, and entrepreneurs. Job Skills knowledgeable team can help you make educated decisions, set goals, and create a strategy to help you become happier in your career. Job Skills works with local employers creating employment opportunities for Job Skills' clients. 
Thanks to government funding, Job Skills' programs and services are free to all users. Job Skills have locations across Keswick, Markham, Brampton, and Mississauga. Job Skills also offers virtual services for community members unable to attend one of our offices for in-person activities.
Find your employment solution today. Visit www.jobskills.org