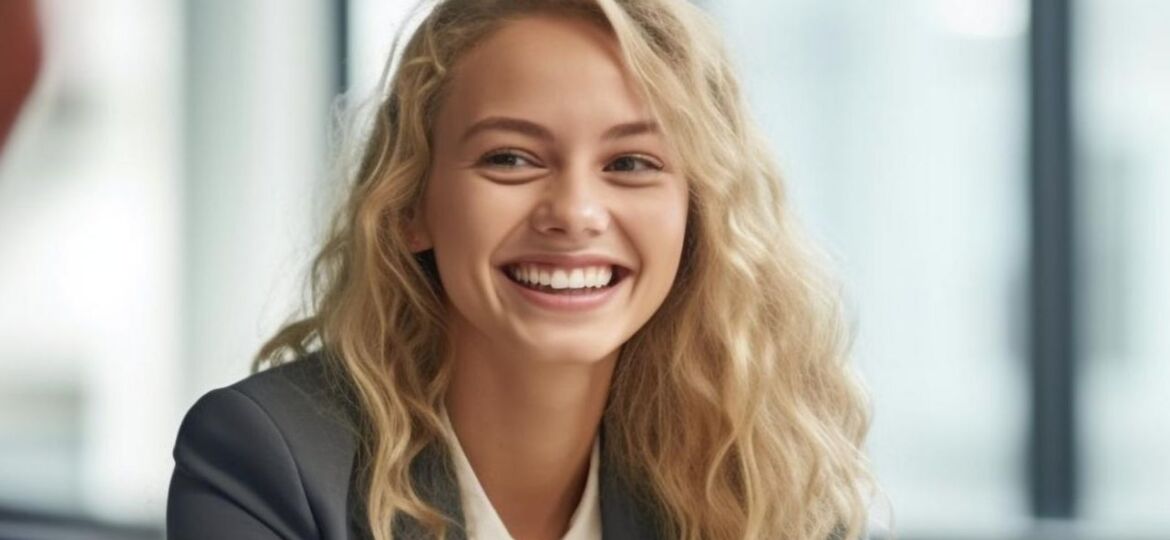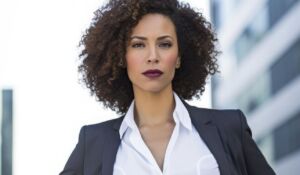 "When it comes to job interviews, first impressions count for everything." This popular phrase emphasizes the importance of making a good first impression when you meet your potential employer. One of the best ways to make this happen is by dressing professionally and appropriately. The way you dress can also signal a lot about your personality, work ethic, and attention to detail. While it's true that the perfect outfit for an interview depends on the industry and company culture, there are some general guidelines that every woman should follow. In this blog post, I'll share with you some tips on how to dress for success and impress your interviewer.
The first rule of thumb when preparing for a job interview is to research the company you're applying to. Knowing the company's dress code and culture is essential in deciding what to wear. For instance, if you're interviewing at a law firm, a suit and tie are ideal. However, if you're applying for a job at a startup company, a slightly more casual look with jeans may be acceptable. Keep in mind that it's always better to overdress than to underdress.
Blazers are always a great option for job interviews, as they make you look polished and professional. A well-fitted blazer in a neutral color such as black, navy, or gray can instantly elevate your outfit. A great option for blouses or tops would be a conservative and solid color blouse with minimal patterns. Ensure that the top is not too revealing or tight. If you choose to wear a skirt, make sure it's knee-length and in a coordinating color with your blazer. Tailored pants are also a great option, avoiding clothing such as jeans, shorts, or mini-skirts.
As important as the clothing you wear, shoes are also a crucial element to consider. Closed-toe heels or flats in black or nude are the safest bet. Ensure they're clean and comfortable enough for walking. Accessories should be professional and kept at a minimum. Simple stud earrings, a delicate necklace, and a watch or bracelet are appropriate choices. Carrying a structured handbag or briefcase in a neutral color that complements your outfit is ideal as well.
Your grooming should also be just as impeccable as your outfit and accessories. Ensure your hair is neatly styled, and your makeup is natural yet presentable. With a bit of preparation and presentation, your goal is to convey confidence, competence, and professionalism to your employer.
It's easy to create a classic, professional outfit for a job interview. Remember that not all industries are equal, and different employers have varying expectations regarding presentation. Researching the company's mantra and culture is essential in helping you to decide the appropriate dress code. Remember that the saying goes; it's better to overdress than to underdress. Blazers in neutral colors, combined with conservative blouses and tailored pants, are a perfect option for those seeking to look polished and professional. Closed-toe heels or flats in black or nude are also essential. Keep accessories at a minimum, and groom yourself with neatly styled hair and natural makeup. Regardless of whether you're interviewing for an entry-level position or an executive's role, with the right outfit, you can make a great first impression and confidently present yourself to the employer with pizzazz!

ABOUT JOB SKILLS
For 35 plus years, Job Skills has been delivering solutions to job seekers and moving people into sustainable, meaningful employment. Throughout their long history, Job Skills has recognized that not every job seeker is the same. There is no one size fits all employment program. That's why the Job Skills vision is building an inclusive society where all people are ensured equitable opportunities to fulfill their career aspirations and participate fully in the community.
Job Skills' employment specialists are there to answer any of your employment questions. Job Skills' staff offer solutions to all job seekers, including youth, newcomers, mature workers, persons with disabilities, and entrepreneurs. Job Skills' knowledgeable team can help you make educated decisions, set goals, and create a strategy to help you become happier in your career. Job Skills works with local employers creating employment opportunities for Job Skills' clients.
Thanks to government funding, Job Skills' programs and services are free to all users. Job Skills have locations across Keswick, Stouffville, Markham, Brampton, and Mississauga. Job Skills also offers virtual services for community members unable to attend one of our offices for in-person activities.
Find your employment solution today. Visit www.jobskills.org