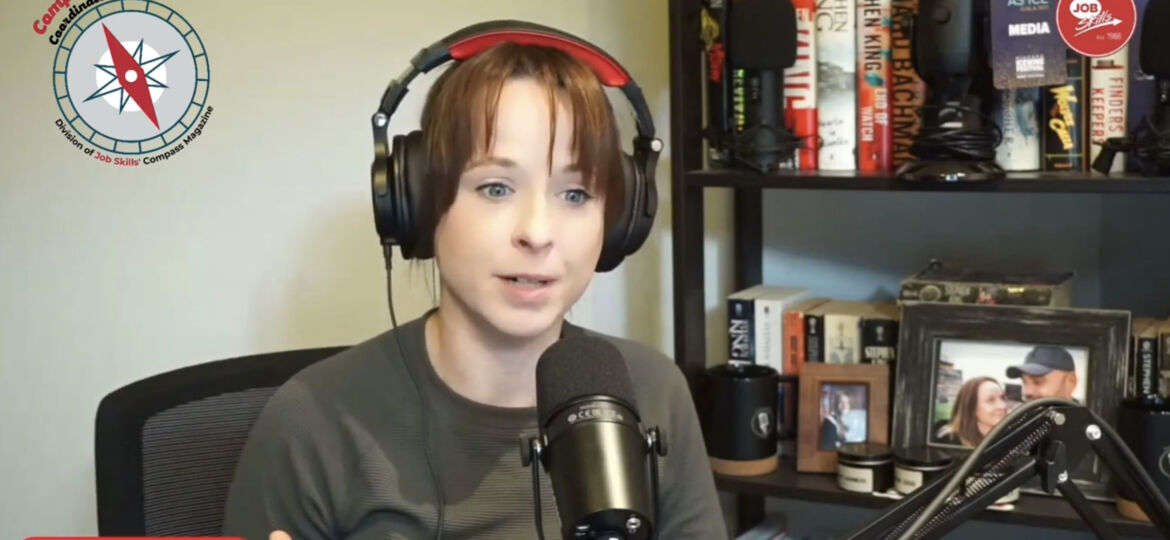 The COVID-19 pandemic has undeniably changed the outlook of people's lives. We often hear references to the time before the pandemic, the pandemic itself, and the post-pandemic era. While life may have returned to some semblance of normalcy, the effects of COVID-19 have left a lasting impact on individuals' perspectives on various aspects of their lives, including their careers.
In a recent interview with Job Skills' Compass Magazine, Ashley Lindley, the host of the Barbecue Playlist on Revolution Radio Canada, shared her personal experience of how her career took a different turn due to the pandemic. Pre-pandemic, Ashley loved her job as a recreational caregiver in a long-term care facility. She enjoyed facilitating recreational activities and engaging with the residents. However, during the height of the pandemic, her role transformed into one focused on virtual visits and assisting other caregivers. This significant change left Ashley feeling emotionally drained.
Interestingly, it was not the pandemic itself that made Ashley dread going to work; it was the return to regular activity post-pandemic. While she couldn't pinpoint the exact reason, Ashley admitted feeling disenfranchised with her job. This highlights the profound impact the pandemic has had on people's mental well-being and the labour market.
Ashley's story is uncommon, but it is significant. It sheds light on the multifaceted effects of the pandemic, which extend beyond physical health. The pandemic has forced individuals to re-evaluate their priorities and question their career paths. As we navigate the post-pandemic world, it is essential to recognize and address the mental and emotional toll it has taken on people.

ABOUT JOB SKILLS
For 35 plus years, Job Skills has been delivering solutions to job seekers and moving people into sustainable, meaningful employment. Throughout their long history, Job Skills has recognized that not every job seeker is the same. There is no one size fits all employment program. That's why the Job Skills vision is building an inclusive society where all people are ensured equitable opportunities to fulfill their career aspirations and participate fully in the community.
Job Skills' employment specialists are there to answer any of your employment questions. Job Skills' staff offer solutions to all job seekers, including youth, newcomers, mature workers, persons with disabilities, and entrepreneurs. Job Skills' knowledgeable team can help you make educated decisions, set goals, and create a strategy to help you become happier in your career. Job Skills works with local employers creating employment opportunities for Job Skills' clients.
Thanks to government funding, Job Skills' programs and services are free to all users. Job Skills have locations across Keswick, Stouffville, Markham, Brampton, and Mississauga. Job Skills also offers virtual services for community members unable to attend one of our offices for in-person activities.
Find your employment solution today. Visit www.jobskills.org